Cape Town, South Africa is a city of beauty, great history, and culture. There are plenty of things to see and do in and around Cape Town for every type of traveler. Here are a few of my favorites in Cape Town, as well as some approximate costs to help you plan your trip.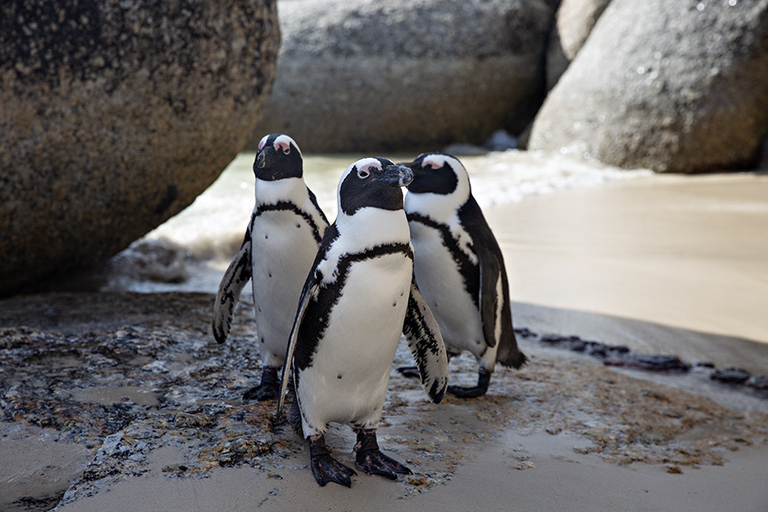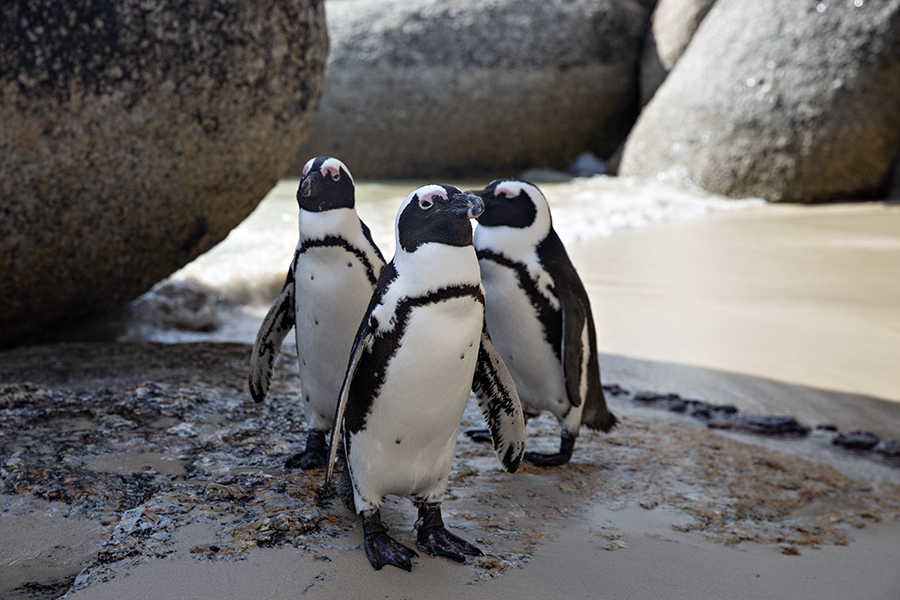 Visit Boulders Beach: Boulders Beach, in Simons Town, is home to a colony of African penguins and offers beautiful beaches and great (cold) swimming. The entrance fee to see the penguins at Boulders Beach and the colony is $11 (176 ZAR) per adult. Please note, these are separate entrances. Boulders Beach opens at 7 am in the high season. Be sure to arrive early as there are a lot of visitors to the beaches during the summer. You'll want your photos of the penguins but be cautious as they can be aggressive.
Visit Table Mountain: Table Mountain is one of the most iconic landmarks in Cape Town and offers stunning views of the city and coastline. A cable car ride to the top of the mountain round trip, costs around $20 (340 ZAR) for adults and $10 (180 ZAR) for children. Be sure to arrive early during the high season as this is a popular spot for visitors. Afternoons are less busy than mornings or sunset.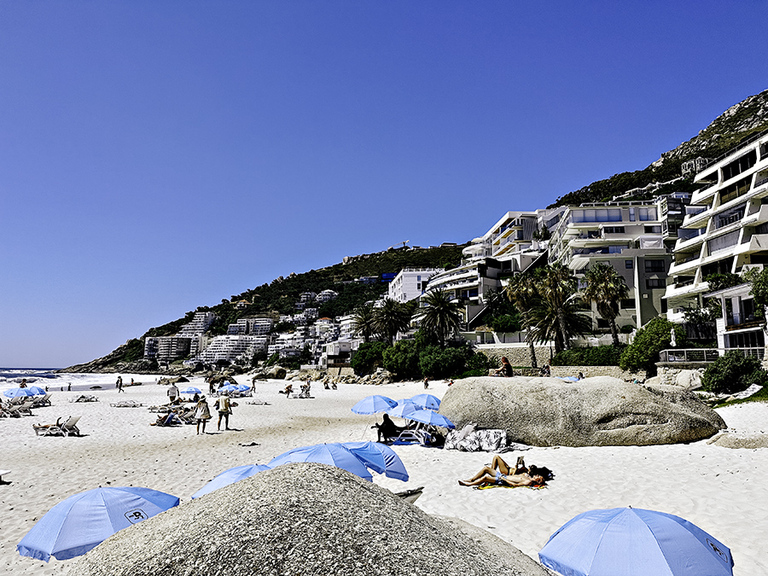 Spend a beach day at Camps Bay Beach 2: Camps Bay 2 beach is one of the most popular beaches in Cape Town and offers great swimming, sunbathing and people watching. Entrance is free, but facilities such as beach chairs and umbrellas can be rented for about $10 USD for two beach loungers. There are no stands for drinks or food but you will be approached by locals to purchase water, etc from their cooler. This can be combined with the scenic drive along the coast, of course. Tip: Skip the umbrella if there are high winds. Lather up on sunscreen! It's incredibly strong.
Take a scenic drive along the Atlantic Coast: This is a stretch of coastline that runs from Camps Bay to Hout Bay. A car rental for the day costs around $30 – $50 (550-900 ZAR) depending on the car type and rental company. You can easily spend 2 hours to entire day stopping along the way at the beach and admiring the coast.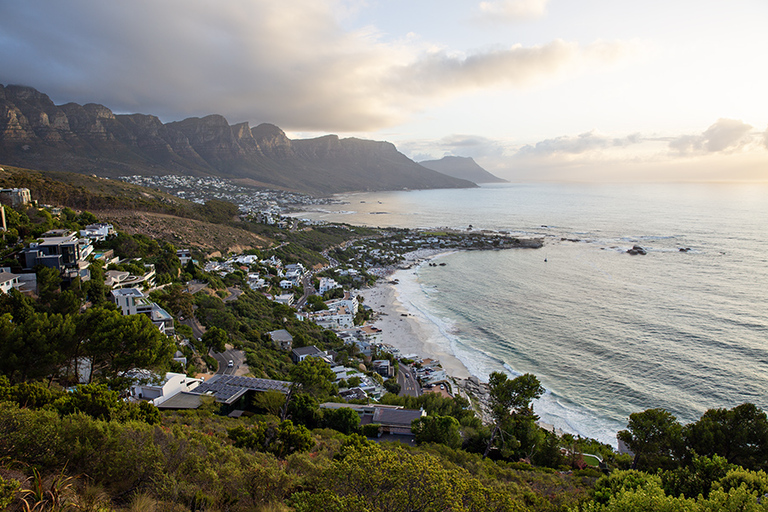 Watch the sunset: South Africa is home to some of the most beautiful purple, orange and pink sunsets! Cape Town has no shortage of beautiful spots to sit and take in the sunset.
Explore the Victoria and Alfred Waterfront: The Victoria and Alfred Waterfront is a popular tourist destination that offers a wide range of shops, restaurants, and activities. Entrance to the waterfront is free. You can find seals and big boats from those that are docking at the marina.
Take a day trip to the Cape of Good Hope: The Cape of Good Hope is a scenic drive through the Cape Peninsula, including a visit to the southwestern most point of Africa. Take some time to walk up to the Cape Point lighthouse or down the coast from Cape Point to the Cape of Good Hope. It's one of the most beautiful walks! It takes about 1.5 hours round trip at a leisurely pace. This is a good add on if you already plan to rent a car, otherwise you can get a tour. Entrance into the Cape of Good Hope is $22 (360 ZAR) per person.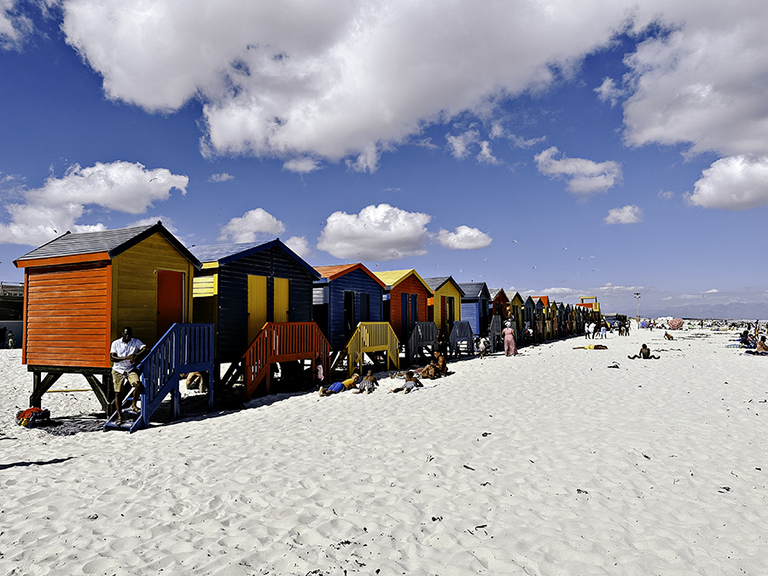 Drive the coast from Muizenberg Beach to Simon's Town: This drive can take anywhere from 1 to 2 hours depending on the season. Stop in Muizenberg to watch beginner surfers or wait for the siren to go off from the Shark Spotters. Travel to Kalk Bay for some light shopping and then on to Simon's Town for fish and chips. Combine this with Boulders Beach!
Visit Robben Island: Robben Island is a UNESCO World Heritage Site and former prison where Nelson Mandela was held for 18 years. A ferry ride to the island costs around $20 (360 ZAR) for adults and $10 (200 ZAR) for children.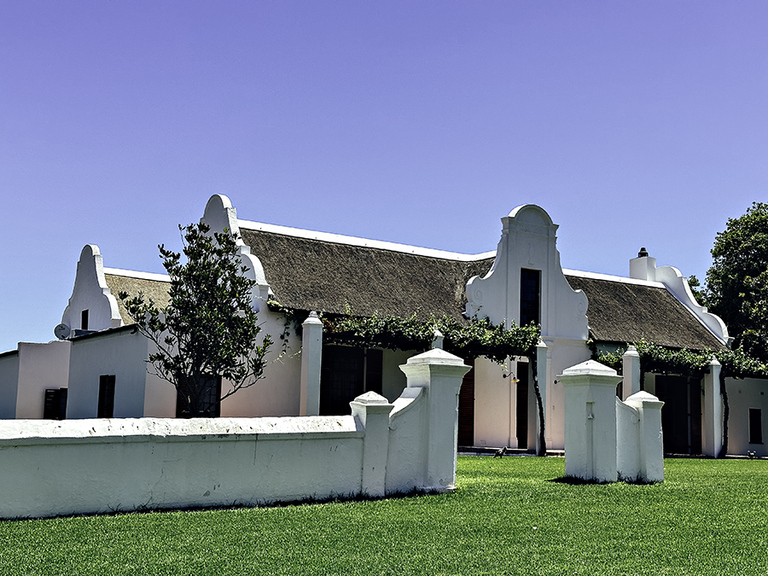 Go to the Wineland's for wine tasting: Cape Town is home to some of South Africa's most famous wineries, and going on a wine tour is a great way to sample some of the local wine and learn about the wine-making process. You can even make some body scrubs and face masks at a few wineries! A full day tour can cost around $70 (1200 ZAR) per person, including transportation and wine tastings. Make room in your luggage to bring a bottle back home.
Visit Bo-Kaap: Bo-Kaap is a neighborhood in Cape Town known for its brightly colored houses and strong Muslim heritage. A walking tour cost around $15 (250 ZAR) per person or you can walk around on your own and visit the Iziko Bo-Kaap Museum $1.20 (20 ZAR) per person. Keep in mind, this is a neighborhood so please be respectful.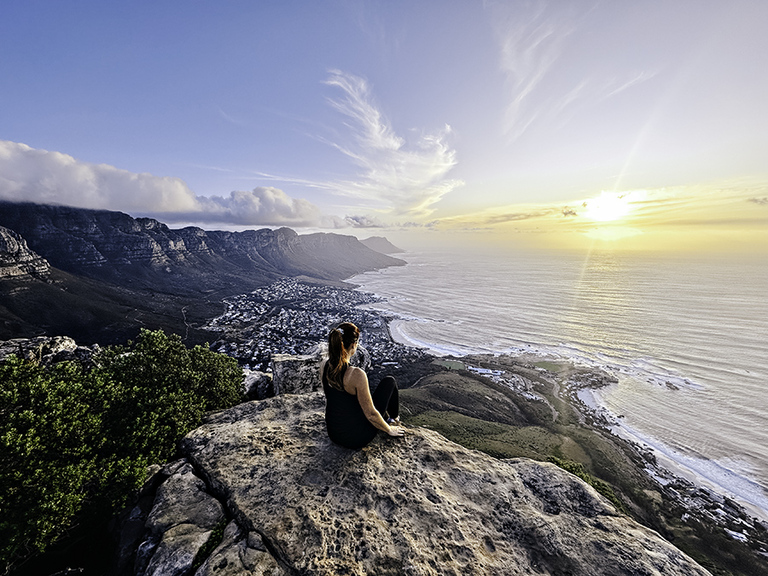 Take a hike up to Lions Head: The hike is moderate to strenuous, so be prepared for steep and rocky terrain. The trailhead is near Table Mountain Gondola and can take up to 3 hours round trip depending on your experience. Best part is it's free!
Take a hike in Kirstenbosch Botanical Garden: The Kirstenbosch Botanical Garden offers a variety of hiking trails and beautiful scenery, with adult entry costing around $13 (210 ZAR). This is last ob my list because it wasn't my absolute favorite but others really enjoy it.
Cape Town is a relatively inexpensive destination compared to most. You can often find lunch for around $7 USD for two people and plenty of inexpensive options to entertain yourself. You can have a great time with budget as low as $35-50(650-900 ZAR) per day. It reminded me so much of the coast line in California and it doesn't reflect the cost. I'm looking forward to returning to Cape Town to experience more of what it has to offer.
Till next time guys!
Ashley