Tampa, Florida is known for its powdery white sand and clear blue, warm waters. There are many options in the Tampa Bay area and we have the best beaches in Tampa Bay round up that you need to know about before your next visit.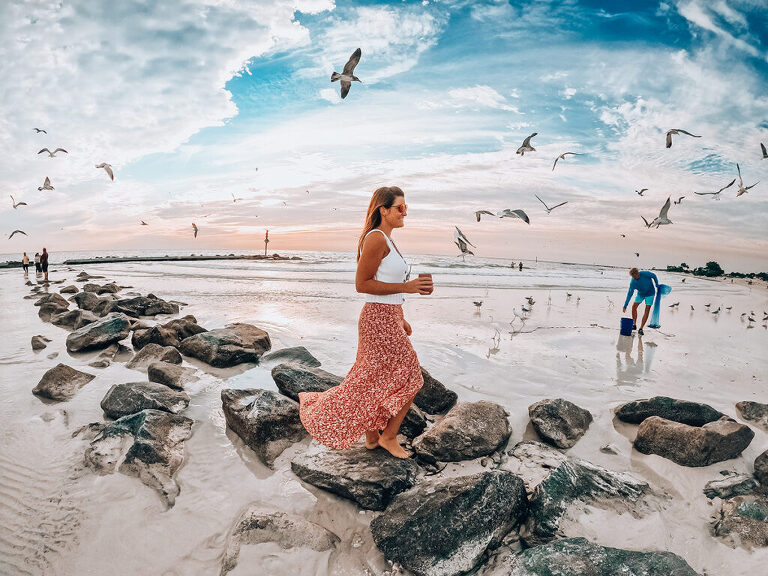 Honeymoon Island State Park
Honeymoon is easily one of the more popular beaches in Tampa Bay, located in the town of Dunedin. There is an $8 fee for 2+ people per vehicle or $4 for 1 person in a vehicle. Honeymoon Island features a dog park as well as concessions and bathrooms scattered throughout the island.
Caladesi Island State Park
Near to Honeymoon Island, Caladesi Island State Park is only accessible via private boat or ferry service, which is taken from Honeymoon Island. Caladesi offers more exclusive, secluded beaches than that of neighboring Honeymoon Island.
Caladesi Island features 3 miles of beach and nature trails to give you an opportunity to simply relax, hike or kayak.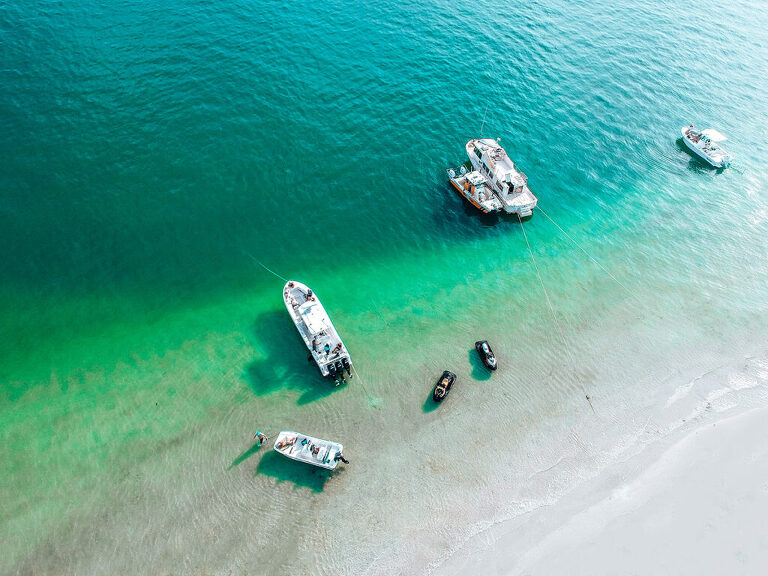 Three Rooker Island
Three Rooker Island is a location you'll need to hire a boat to reach. Three Rooker Island is known as a beach to visit to hang with locals. This island is purely for relaxation and getting to know your neighbors or listening to music on your boat. However, this is one of Floridians favorite past times so don't judge it till you try it. If you think you may get bored, take a walk around the island, look out for Sand dollars or bring a beach game.
Fred Howard Park
Fred Howard Park, located in Tarpon Springs is a smaller beach, great for watching the sunset. The park itself is home to many locals that will run from the tree lined park area out to the beach portion of the park. Mangroves, rocks and white sand line the beach to make it a picturesque backdrop.
You can find a small rental stand here with paddle boards, kayaks and paddleboat.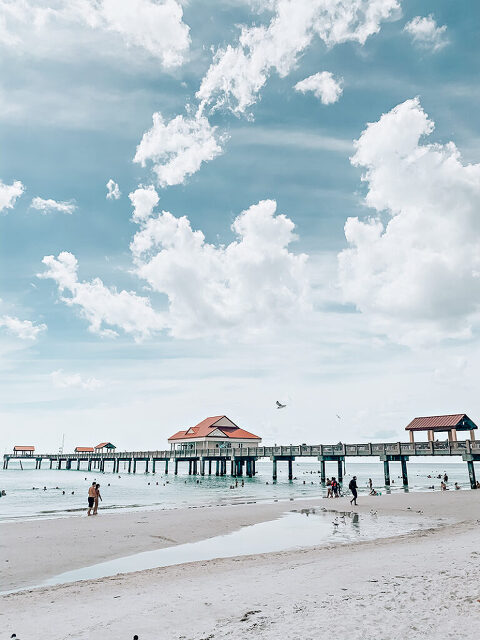 Clearwater Beach
Clearwater Beach is by far the most well known, and most visited beach in the Tampa Bay area. If you're looking for the BEST beach in Tampa Bay, this is it for you. Not only does it have the powdery white sand and blue waters that all the other beaches feature, it also has plenty of activities to be enjoyed.
Rent paddle boards, jet ski's, go parasailing, rent a scooter, slip and slide down the water slides or go shopping. You can find whatever you're looking for right in Clearwater Beach.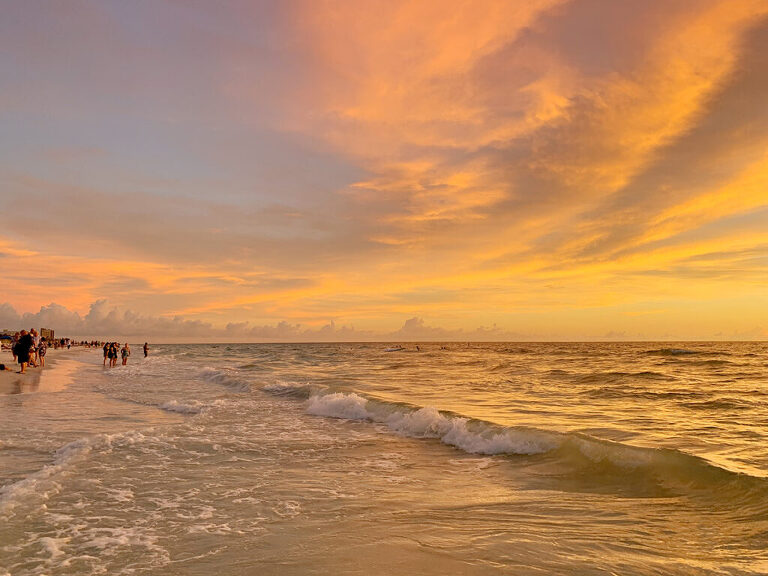 Madeira Beach
Madeira Beach is known for attracting families but there is no reason to cross this one of your list if that's not your interest. Like other beaches in the Tampa Bay area, it has all the fixings for the most beautiful beaches.
Add in all of the local attractions like jet skiing, parasailing and banana boats. Take a drive down to Johns Pass, which is another local favorite!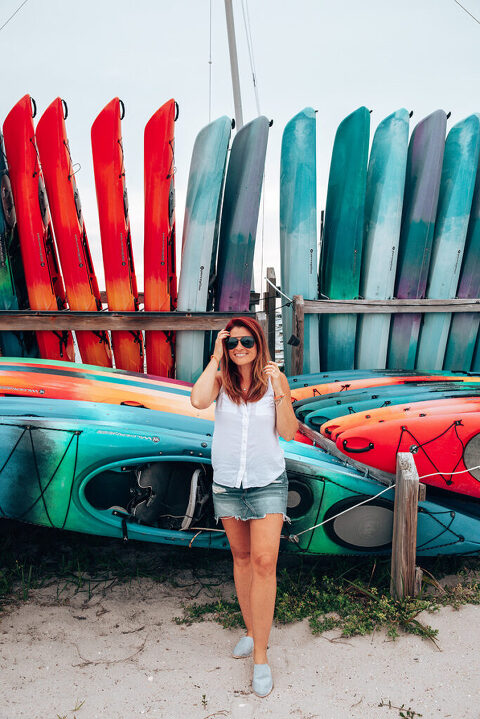 St. Pete Beach
Another favorite for young Tampa Bay Floridians is to visit St. Pete Beach. St. Pete Beach is lined with boutique hotels and beach front bars that will entertain you until well after sunset.
Take a walk down the beach to see some of the most massive beach front homes, listen to live music out on the beach, play a game of intense volleyball or get to know the locals at one of the beach bars. Since you're so close, take a look at the best things to do in Siesta Key.
Florida beach parking can be limited so be sure to arrive early and bring cash. You never know where you'll find parking but be sure to pay attention to signs as officials will tow.
Some of the best beaches in Tampa Bay are incredible fun, provide copious amounts of relaxation and entertainment. Sit back and enjoy the fun and don't forget sunscreen!
Browse other destinations in North America.
Till the next time guys!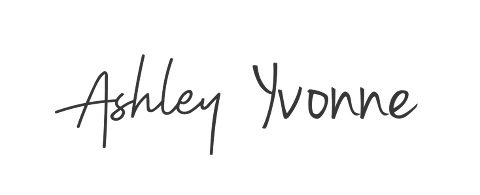 PIN ME!