This post is sponsored by CamelBak, but the content and opinions expressed here are my own.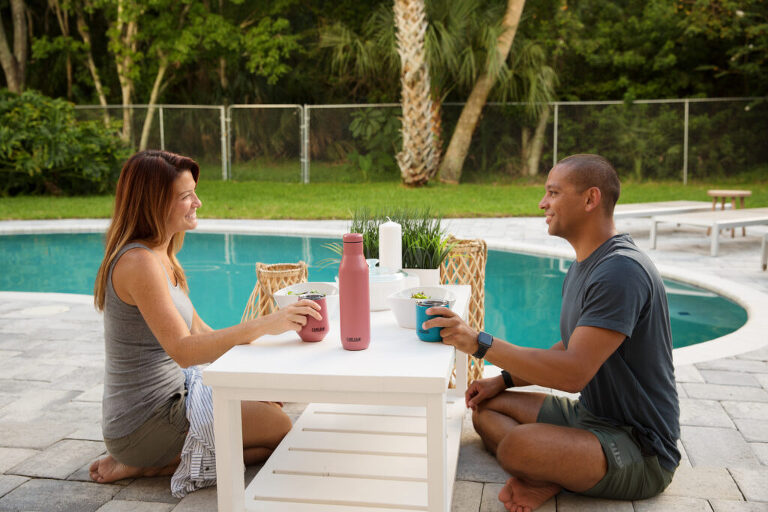 Many times, I talk about all the adventures we experience on our US travels and in our daily life here around some of the best beaches in Tampa Bay, Florida, but there is just as much enjoyment in the moments we get to relax, unwind and fuel up for those next big adventures. Whether traveling locally or relaxing at home, we keep our handy CamelBak Horizon Drinkware close by.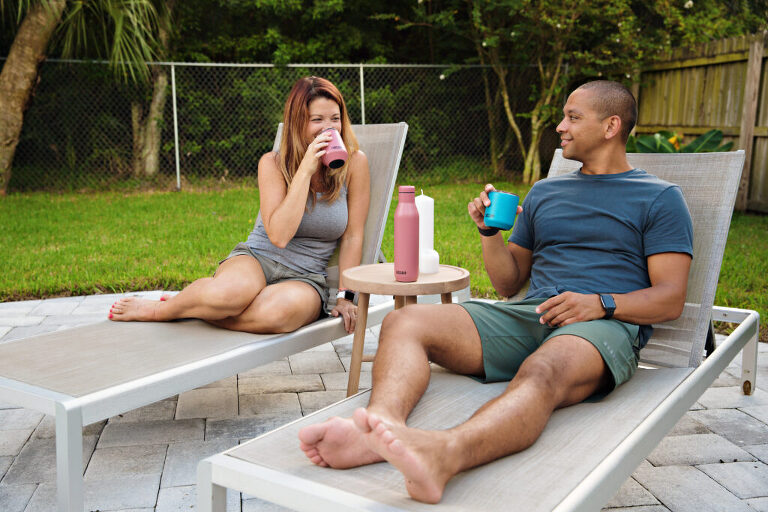 Florida days and evenings get hot! We want to keep our drinks the temperature they're meant to be without sacrificing the great outdoors. We live in the sunshine state after all and have many opportunities to be active, whether in our backyard at the pool, playing volleyball on the beach or biking the lake trails. No matter what activity, we can trust that our CamelBak Horizon Drinkware has us covered.
Now with the new CamelBak Wine Bottle (which can hold an entire bottle of wine!) and Wine tumbler that I can drink out of, I get to enjoy my favorite wine outdoors! This is a game changer for me. I love that I can enjoy wine, watching the sunset after a run on the beach or reaching the end of a long hike on the trail. While I enjoy my wine, my husband can enjoy his whiskey on the rocks in the CamelBak Rocks Tumbler and keep it iced until he reaches the end.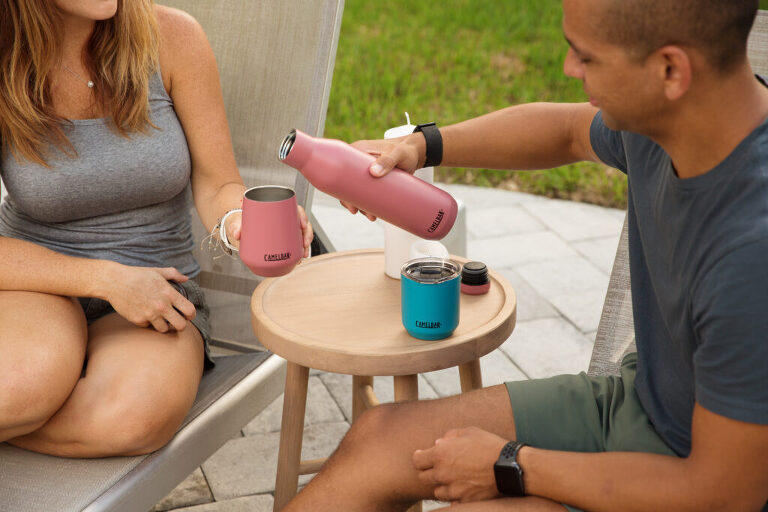 Now this is drinkware I can get behind because CamelBak has combined the love of the great outdoors by releasing tumblers, whose colors resemble the sunsets we found in Joshua Tree National Park. We all know how much I love a good sunset! 

Learn more about all of the products in CamelBak's Horizon Drinkware Collection here. Take a look at some of our other destinations in North America.
Till next time guys!