If you are going to visit Kanab UT, take a look at one of the best day trip companies for nearby Kanab slot canyon and hiking near Kanab. You'll find locations to stay, where to eat and nearby airports.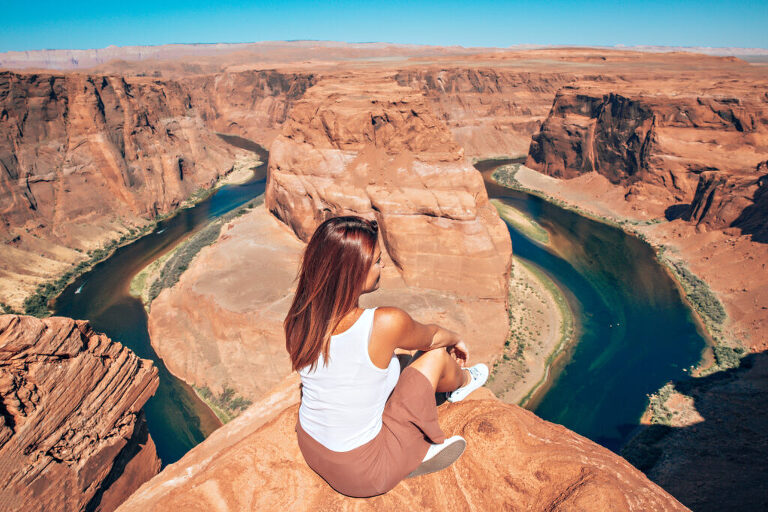 What is there to do in Kanab UT?
Hikes near Kanab UT
There are many beautiful Kanab hiking trails to be found and explored. Some of the more popular locations you may have heard of are listed below:
White Pocket – If you appreciate remote landscape and off the beaten path, White Pocket is one of those locations you won't want to miss. Its about a 1.5 mile roundtrip hike found in Vermilion Cliffs National Monument. You'll need a 4×4 vehicle to access the trailhead and be prepared with directions as to how to navigate the area. This is an easy trail but as with any hike, be sure to bring plenty of water as it can get very hot with the canyon surrounding you.
Coyote Buttes North (the Wave) – You've likely heard of this famous landmark and if you haven't be prepared to be blown away! It's mandatory to get a permit in order to hike the Wave. There is a $5 fee for the permit but only 20 visitors allowed a day. These are very difficult to get so plan ahead, if possible. Absolutely do not risk going if you didn't get a permit as it is patrolled.
Coyote Buttes South – It's not as popular as its sister, but a great option if you didn't land a permit for the Wave. There is a $5 fee for the permit but the tickets rarely sell out.
Mansard Petroglyphs Trail – Approximately 5 miles round trip, this trail takes you through the Vermilion Cliffs. At the top, you'll find many 800 to 1000 year old petroglyphs carved into the sandstone.
Wire Pass Trail to Buckskin Gulch – The Wire Pass trailhead is approximately 3.4 miles roundtrip. This trailhead takes you to the opening of Buckskin Gulch. Buckskin Gulch runs for over 12.5 miles one way. I recommend hiking the Wire Pass trailhead to Buckskin Gulch and spending as much time exploring as you'd like.
Toadstool Hoodoos Trail – This trail is a pretty quick trip, 1.8 miles roundtrip in Grand Staircase – Escalante National Monument. The hike features massive toadstools which are pretty epic to encounter.
Coral Pink Sand Dunes Trail – You can hike here across the red sand or hire a 4×4 to experience the dunes in a different way.
Best Friends Animal Sanctuary
A home to over 1600 dogs, cats, horses, birds, pigs, etc, this is a large animal sanctuary that provide a home to so many animals. It's open for visitors and it's always a great feeling to cuddle some animals or donate to provide for them!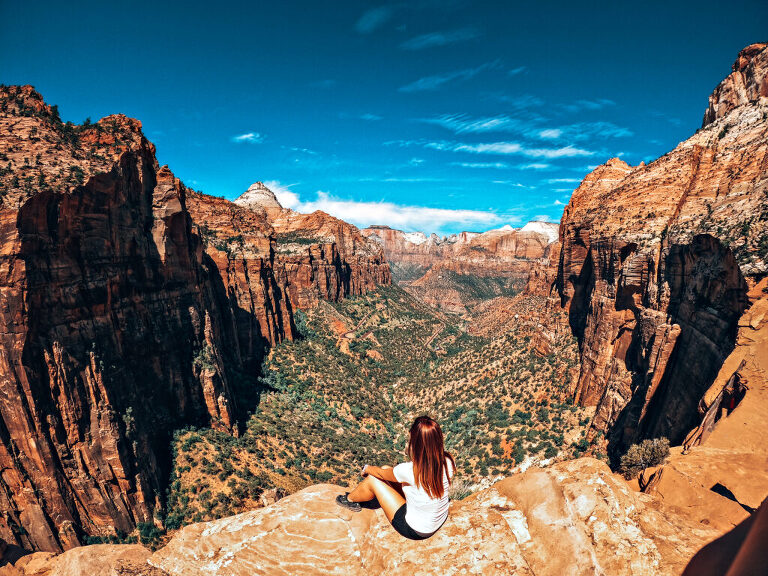 ---
READ MORE
Things to do in Park City, Utah
---
Hike in Zion National Park
Kanab to Zion National Park is about 40 minutes in distance. You can literally spend all day in Zion National Park. Bring your hiking shoes and possibly a bathing suit, depending on the time of year you go! Check this out, if you need a place to stay while in Zion National Park.
Drive to Grand Canyon North Rim or Toroweap
The North Rim of the Grand Canyon is about 1 hour 40 minutes from Kanab. The North Rim is infinitely less crowded than the South Rim and much closer to Kanab. I particularly feel the North Rim is untouched and beautiful.
Visit Bryce Canyon National Park
Bryce Canyon National Park is another great day trip from Kanab at only 1 hour 30 minutes. You'll want to spend an entire day as this park has so much to offer.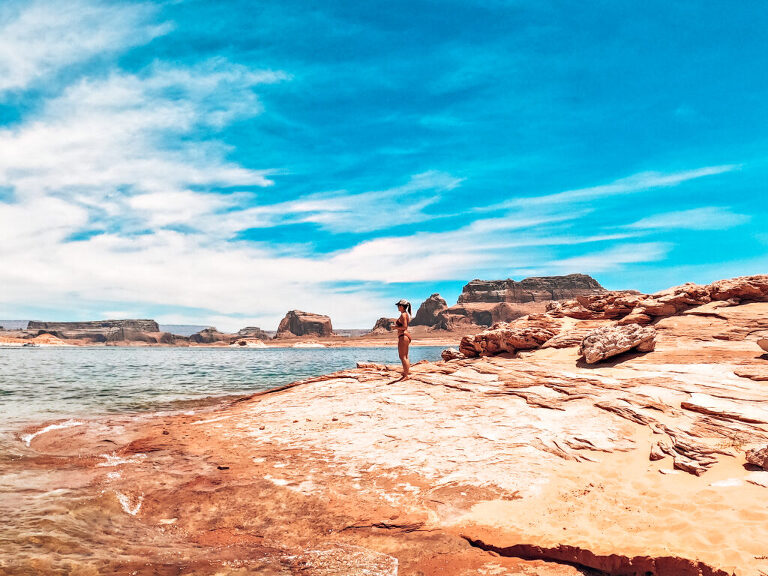 Visit Horseshoe Bend and Lake Powell
If you enjoy lakes and spending time in the water, take a day to visit Horseshoe Bend and Lake Powell, which are only one hour from Kanab, Utah. Reserve water craft or a tour ahead of time as it can get a bit busy but there's nothing like seeing the canyons from in the water.
Hire a tour
There are so many great tours to take you to these destinations if you feel you don't want to do it on your own. Dreamland Safari Tours was our pick for a hike in a Peekaboo Canyon and they have many other options to choose from!
Where to stay in Kanab UT?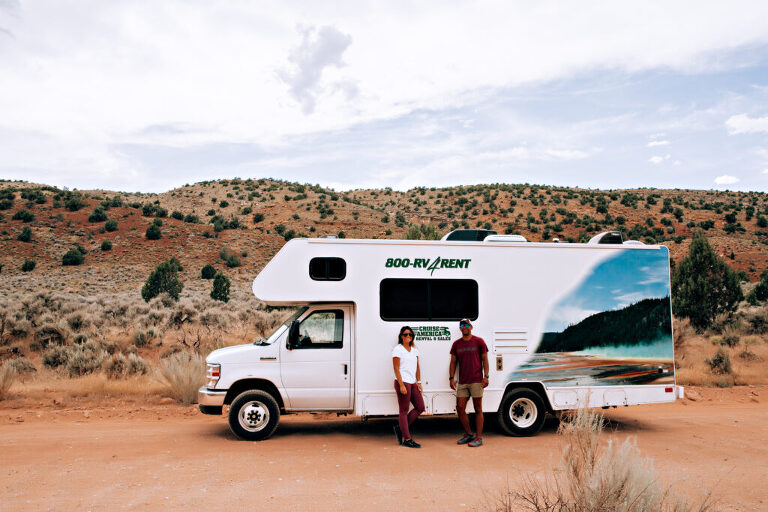 Kanab RV Park & Campground
In my mind, this was a no brainer to stay in an RV park with our CruiseAmerica RV. This was the most convenient option for us as we loved the ease of travel. There are a few great options in Kanab, we loved Crazy Horse RV Park in Kanab. The inside has been completely remodeled with a small market, pool table and laundry.
Kanab Hotels
Kanab features several small boutiques and a few chain hotels to stay in. Kanab is a small town that doesn't receive many visitors staying too long so it's not difficult to get a reservation last minute, although if you love a particular boutique hotel, you may want to book ahead.
Where to eat in Kanab UT?
It can be difficult arriving into a new town and locating a delicious local spot. Food in Kanab Utah isn't that difficult to find, however there are definitely favorites of those that live in town. Whether you prefer to go to a Kanab restaurant or make your own food and need a Kanab grocery store, you do have options.
Rocking V Cafe
An art filled restaurant featuring cuisine to make any customer happy. It's a local favorite! From salads to burgers and vegan eats, this place is a definite do not miss!
Sego
It's a great restaurant to unwind and visit after a long day of hiking with a glass of wine on the patio. I personally enjoyed the Charcuterie Board and Sego Noodles!
Escobars Mexican
Living in Florida, I have some of the best Mexican food surrounding me. I was pleasantly surprised to find that I would frequent this restaurant featuring some of the best Mexican has to offer. Yummy quesadillas!
Al's Burgers
Need something fast, on the go!? Al's Burgers is the way to go. Another local favorite!
It's easy to stay for a long weekend or spend a few weeks in Kanab. There's truly so many canyons and hikes to discover that even the locals are still out trying to find all that Kanab has to offer. If you have anything more to add, tell us below so we can pop it in our guide!
As always, check here, if you're looking for other North America destinations.
Till next time guys!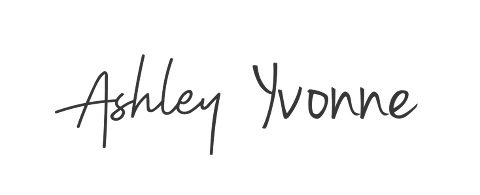 PIN ME!