The best vacations are road trips in my eyes. The summer brings so many opportunities for a good road trip in the USA. One of the best road trips I've ever been on is a trip on the West Coast of the USA to visit the National Parks in North America. See below for the best west coast National Parks road trip, visiting Utah, Wyoming and Arizona.
There are over 423 National Parks in the USA, so choosing which National Parks to visit can be a challenge. If you have about two to three weeks and are open to driving, then I have one of the best National Park road trips for you. This road trip can start in any West Coast city but we chose Las Vegas for our starting point as thats where we picked up the RV rental.
Grand Teton National Park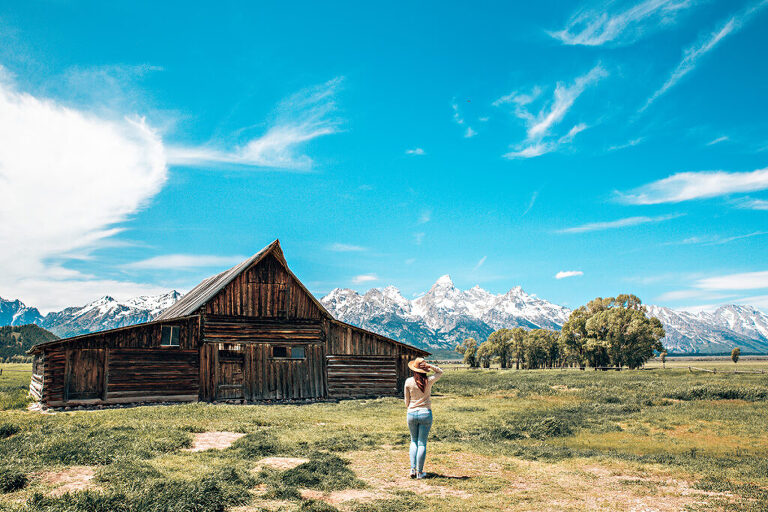 Grand Teton National Park is one of my favorite National Parks in the USA. From the beautiful snow-capped peaks to the abundance of wildlife, there is no shortage of activities to choose from. The park offers something for everyone, whether you'd like to go on a scenic drive, hike one of the many great trails or go boating. Plan for at least 3 to 4 days in Grand Teton National Park. Check out the Best Things to do in Grand Teton National Park for more.
Yellowstone National Park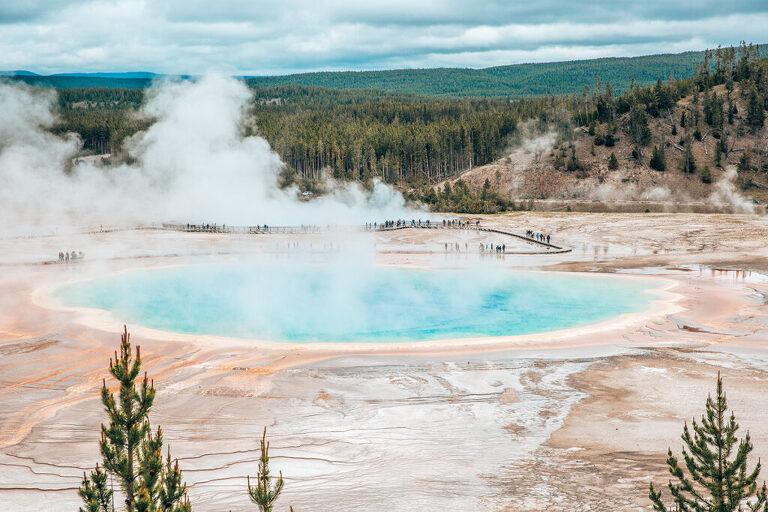 Yellowstone National Park is known world wide for its beauty. It boasts over 2 million acres of land, which is home to grizzly, wolves, bison, elk, moose, bighorn sheep, mountain lions, wolverines, among many others. You'll need several days, at least 3 to 4, to see everything there is to do on your trip to Yellowstone National Park. Plan ahead and camp in Yellowstone National Park and be sure to visit the thermal basins, and waterfalls.
Note, the park can get rather busy during the summer months so be patient and enjoy site seeing!
Arches National Park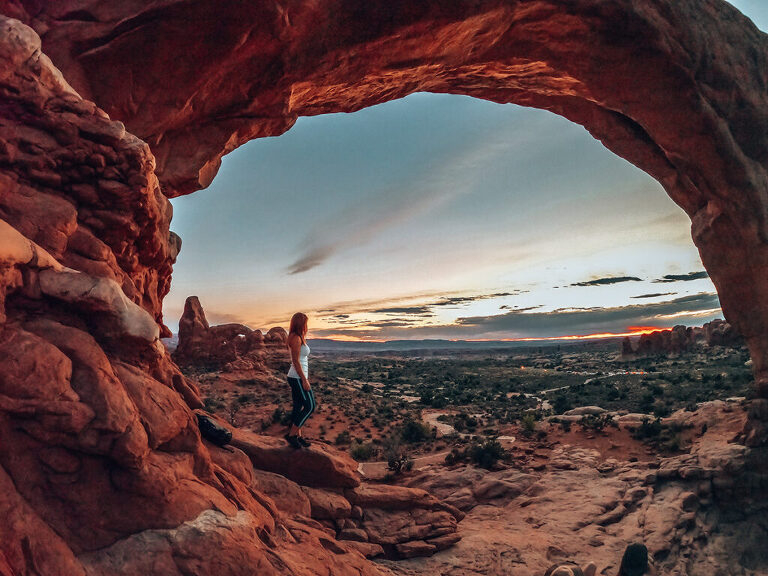 Arches National Park is another one of my favorite parks with a completely different landscape than the previous two. Arches has over 2,000 natural stone arches to take in, which means you'll need plenty of time to see at least 5 or 6. Be prepared for red rock formations, some of the most beautiful sunsets and plenty of hiking trails.
Our favorites include, the Windows section and Devils Garden. You'll need a minimum of 3 days at Arches National Park.
Canyonlands National Park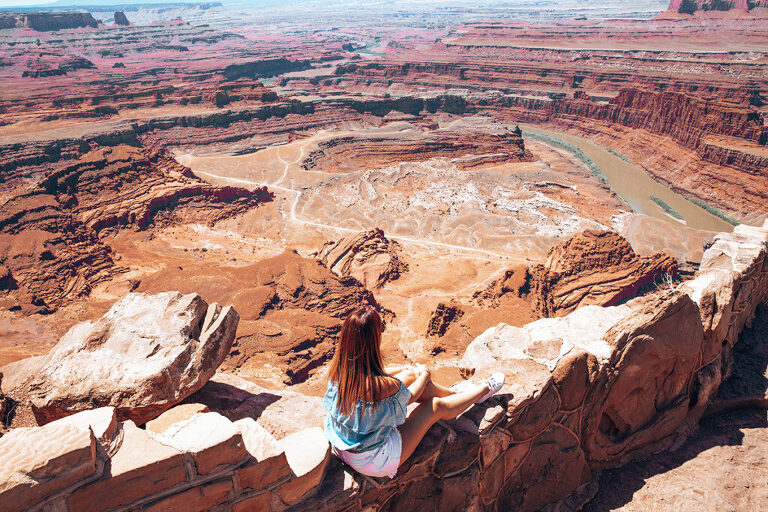 Canyonlands National Park stretches for miles and miles. For as far as you can see, rock formations known as buttes formed by the Colorado River. Canyonlands is divided into four areas, Island in the Sky, The Needles, The Maze and the rivers. Canyonlands is fantastic for hiking with over 40 trails to choose from ranging from moderate to expert. I recommend at least 1 to 2 days at Canyonlands.
Zion National Park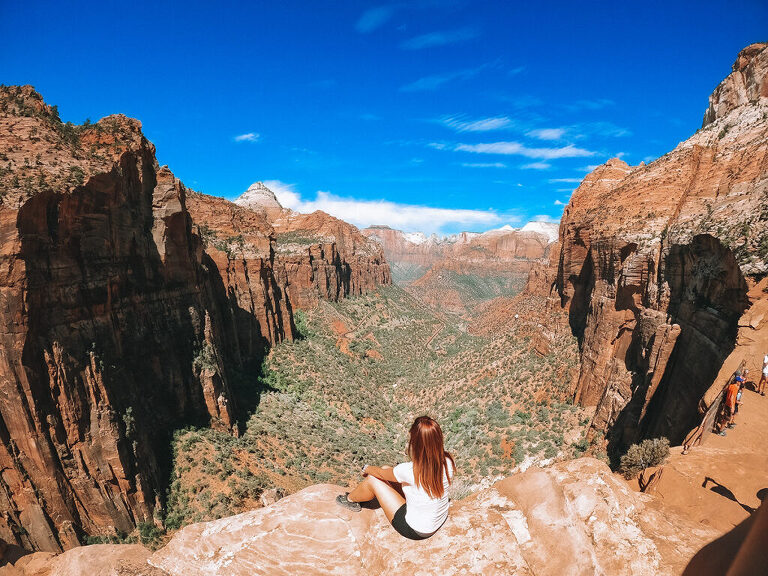 Zion National Park is another popular favorite to visit among National Parks found in Utah. Among the two most popular things to do in Zion National Park is camping and hiking, however you can also go swimming. Two favorite hiking trails in Zion National Park are The Narrows and Angels Landing. Expect to spend a few hours on each of the hikes and bring plenty of water.
As Zion National Park is popular, expect delays as you travel to each location and look for parking. I recommend arriving early to get on the trails before the masses.
Price for National Parks
There are entrance fees for each National Park, however I recommend purchasing the Annual National Park pass as it will save money verses purchasing individual day passes. The 'America the Beautiful' National Park pass is only $80 and is good from the day you purchase it.
You can spend as much or as little time in each National Park as you'd like. These are my personal preference but I would suggest allowing more time than you plan as there is so much to do in these West Coast National Parks. You may even find some time to visit additional USA National Parks that you will stumble across along your road trip.
Till next time guys!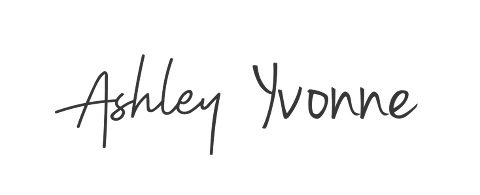 PIN ME!