We have so much in store for the year 2018. Travel, lifestyle and fitness goals are on the mind!
Dani and I (Ashley) have many trips already booked and many on the horizon. Take a look at our plans below and let us know if you've been to one of these. We LOVE to hear suggestions. Tell us the good and the bad! We want to be fully prepared for these trips and enjoy hearing what you loved about a country or city.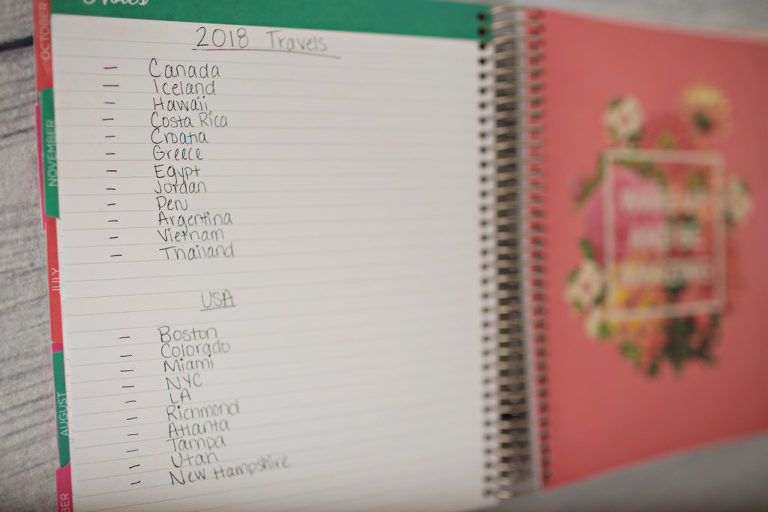 We will be blogging about our preparations for each trip, creating videos on our YouTube channel and sharing plenty of photos on our Instagram, Facebook, Twitter and Pinterest pages. You won't miss a beat.
Here are our 2018 Travel Goals..let's see how far we get down this list!
Canada (January 2018)
Iceland (March 2018)
Hawaii (May 2018)
Costa Rica
Croatia (July 2018)
Greece (July 2018)
Egypt (July 2018)
Jordan
Peru
Argentina
Vietnam (December 2018)
Thailand (December 2018)
Within the USA
Boston
Colorado (January 2018)
Miami
NYC (February 2018)
Los Angeles (November 2018)
Richmond
Atlanta
Tampa
Utah
New Hampshire
I've been to Canada several times. However, its my first time to this area of Canada. Banff National Park for snowboarding. I've had some memorable experiences in Ottawa, Niagara Falls, Toronto, Vancouver and Whistler. The countryside is beautiful and the winters have been sometimes freezing when I visit but always a great time.
This will be my second time visiting Hawaii. The first time I was there was in 2002. I went to Maui for my friends wedding. It was probably one of the best vacations I've had and also one of the most expensive. In May of this year, four of us girls are headed to Honolulu for 9 days. We could not be more excited and have been planning our days. Wait till you see what we have in store!
I went to Thailand in 2010 for two weeks. I remember it being hot, hot, hot. I also remember it being beautiful as far as I could see. I'm so thrilled to head back there to photograph our adventures.
All of the cities mentioned in the states we've visited before but will be sure to capture all of the things we love the most for all of you.
Till next time guys!