You're probably wondering where the name Crouching Lion came from as you see these photos. There's no statue of a lion, there's no history behind the name. We looked and asked many hikers along the trail. It appears you may need a bit of imagination but the rock at the top of this hike has a resemblance of a lions head over looking Kahana Bay. If hiking isn't your thing, check out 100 Things to do on Oahu.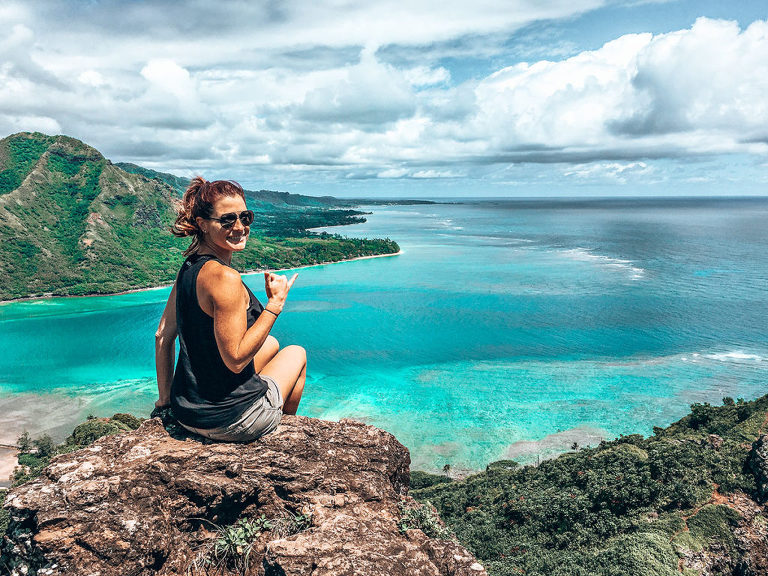 How long is the Crouching Lion Hike
The Crouching Lion Hike is a shorter hike, which can be found on the Pu'u Manamana ridge. We did not take the full hike because we were short on time and had many areas to cover on the island of Oahu. It took us about 2 hours to complete with plenty of time for photos and drone footage. If you're looking for other hikes in Oahu or things to do in Oahu, Hawaii, check them out here.
We went to Oahu in early May 2018, which happened to have much rainfall. We Floridians are not a stranger to intermittent rain, but we don't have mountains in Florida so we knew the hikes would be a bit tricky. We arrived at the Kahana Bay Beach Park and after several minutes found we were in the wrong spot. A local suggested we leave our car in the parking lot and walk down (south) the road to the correct location. You'll cross a short bridge, a small covered bus stop and on the left you'll see a stretch of dirt parking lot and across the road will be two trail heads.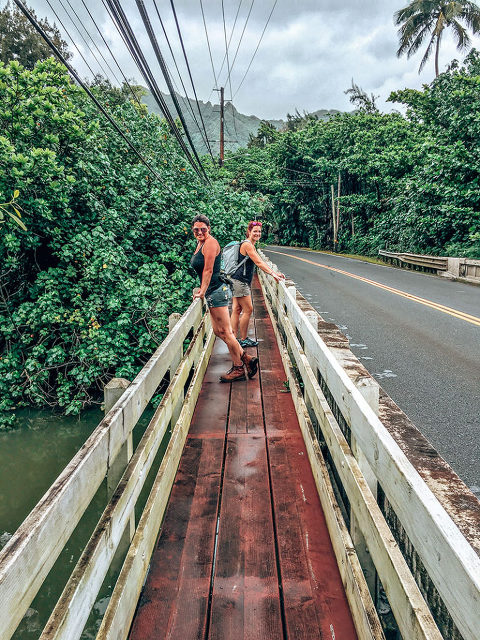 We did find that the appropriate location to enter the Crouching Lion trail head had a dirt area to park but it was small and filing up fast.
Driving directions to Crouching Lion Hike in Oahu
If you're driving from Kailua or Honolulu and are heading North on Kamehameha Hwy and start to bend around Kahana Bay, you'll see a small stretch on the right hand side of dirt parking lot. If you reach Trout Farm Road, you've gone too far. If you're heading South from Northshore, you'll round the bend that is Kahana Bay and pass Trout Farm Road. You'll see a covered bus stop on the right hand side and up on the left, a short dirt parking lot. Park here and the two trail heads are across the road.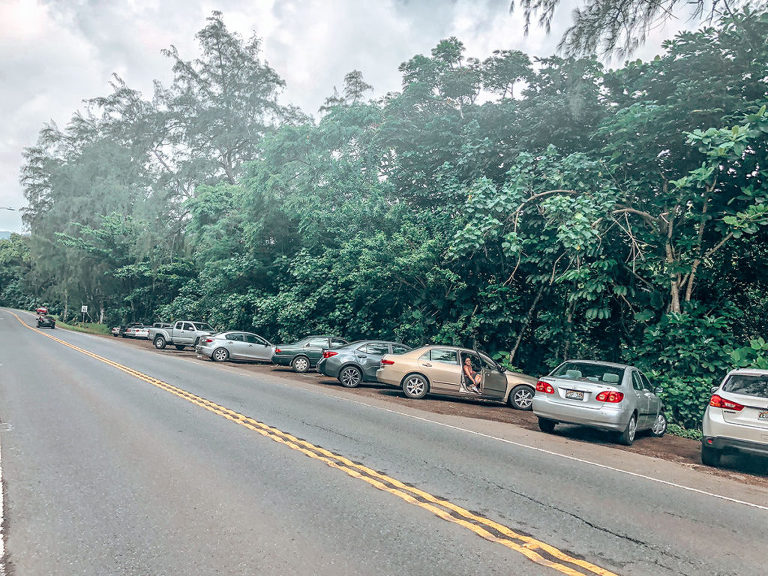 Enter the trail head at two different locations. We took what seems was the tougher, longer route while another group took the other trail head and weren't as dirty and arrived much faster. (We later took this down to check it out.)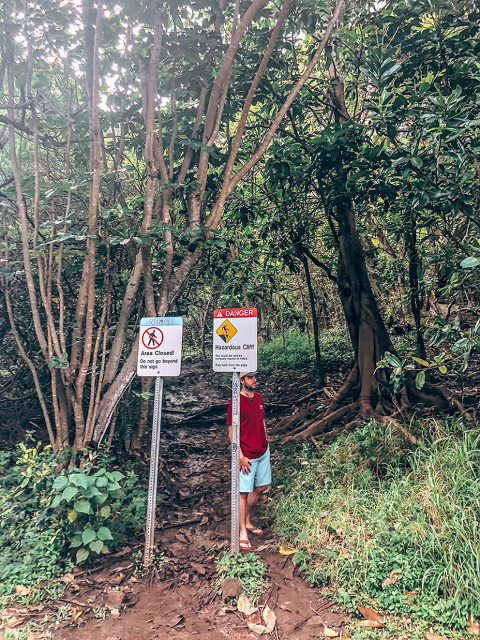 We started up the hike behind a group of guys visiting from Iowa, wearing flip flops. Needless to say, they eventually took them off and walked up barefoot because they were slipping down the mountain. This mountain was steep and I did not expect this but I had my Reebok All Terrain shoes on that held on well!
My Herschel bag held my drone and all my camera equipment, along with my water. (Side note: my bag is light blue and got very dirty, next time I'll be having a darker bag.)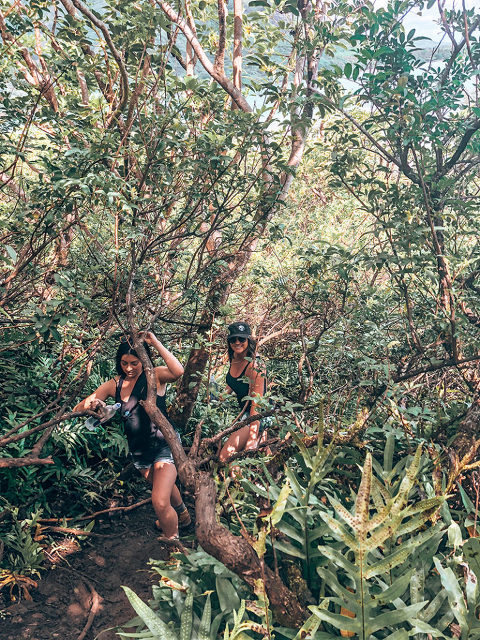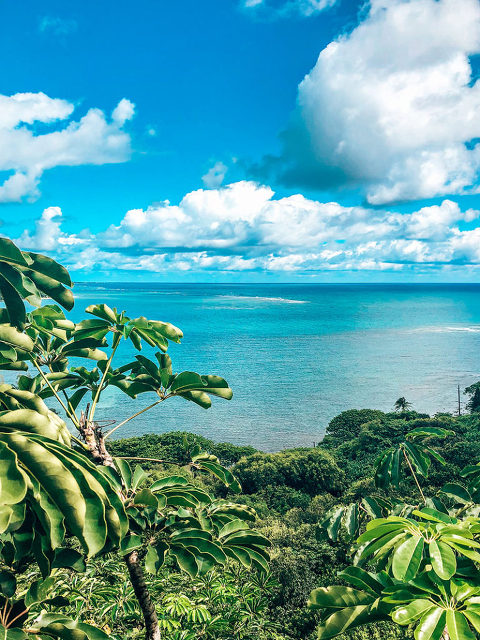 This hike wasn't difficult for me but I am a semi-active person (3-4 times a week at the gym). If you are not as active, take it slow, take breaks and drink plenty of water. Hikers have fallen off these cliffs before and it can be very dangerous. Be Cautious! Please do not take kids up here. I was out of breath once we reached the top and I did not take any breaks.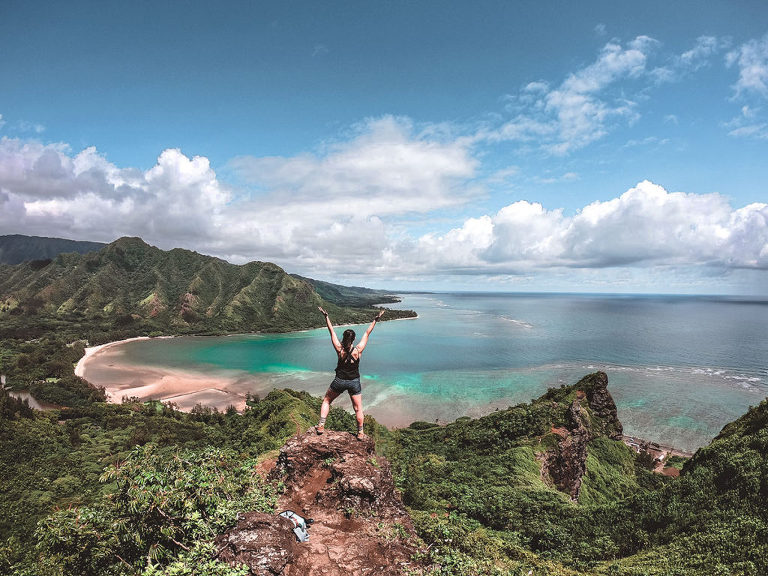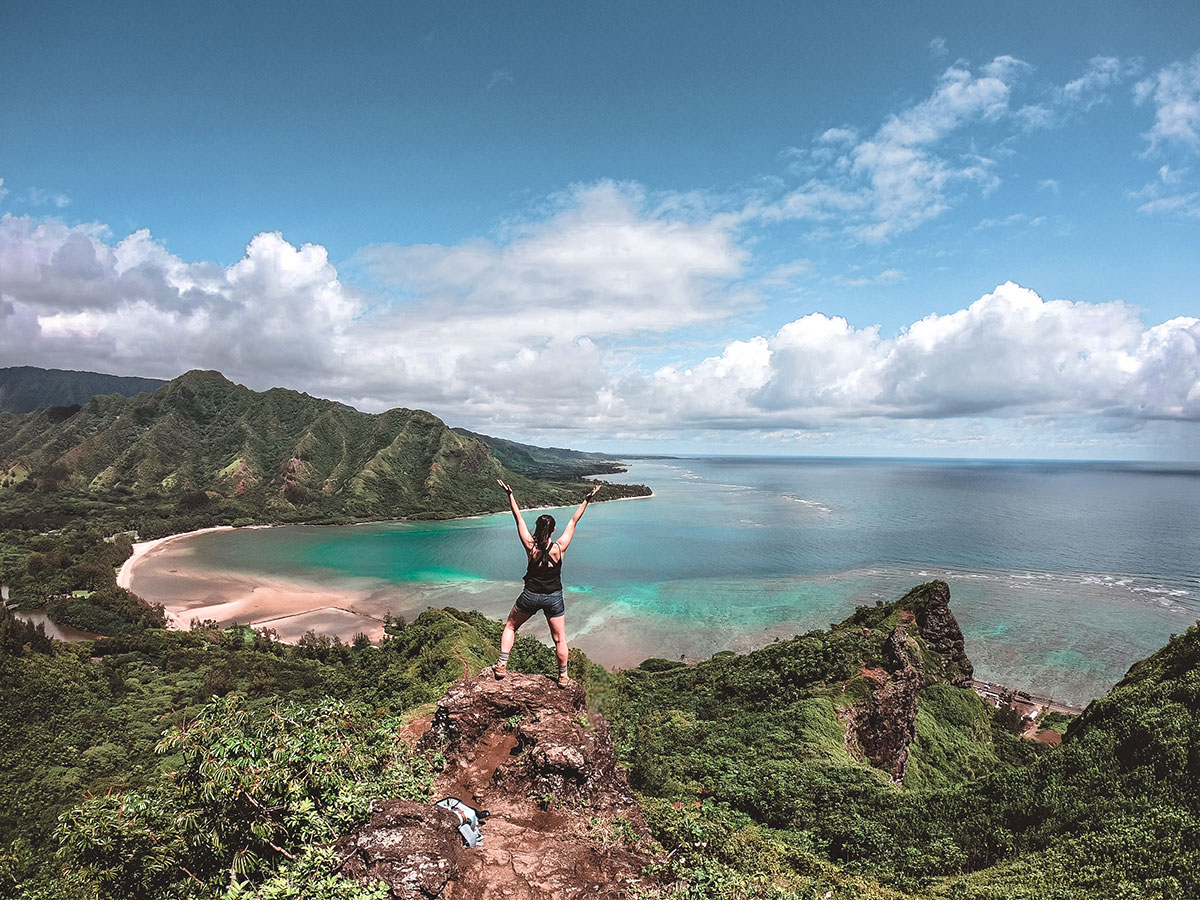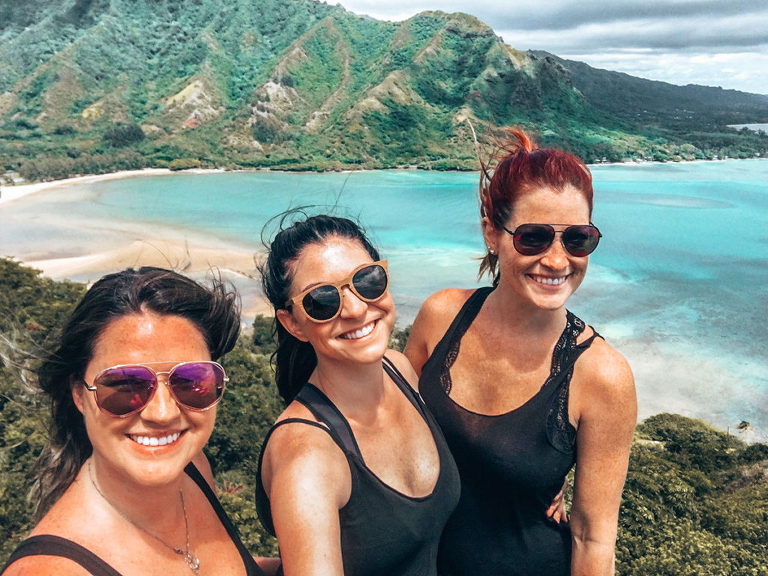 There are several peaks at the top of Crouching Lion, we visited all three peaks and were able to get some amazing photos and video footage. Take a look at our Mavic Air Drone and GoPro footage of the Crouching Lion in Oahu.
On the way back, as mentioned above we took the other trailhead down, very easy to find between two massive rocks nearest to the Crouching Lion rock. Its very easy to spot as the trail is very obvious.
Again, be careful and please comment below if you would like any information about the hike. We are happy to help!
I'm hoping this post will give you all the information you need to find the hike and to navigate up and down. Here is the address: 52-204 Kamehameha Hwy, Kaneohe, HI 96744 in case you need it.
Check out our other North America travel destination guides.
Till next time guys!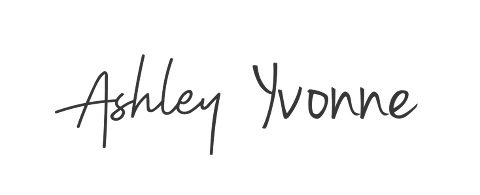 PIN ME!