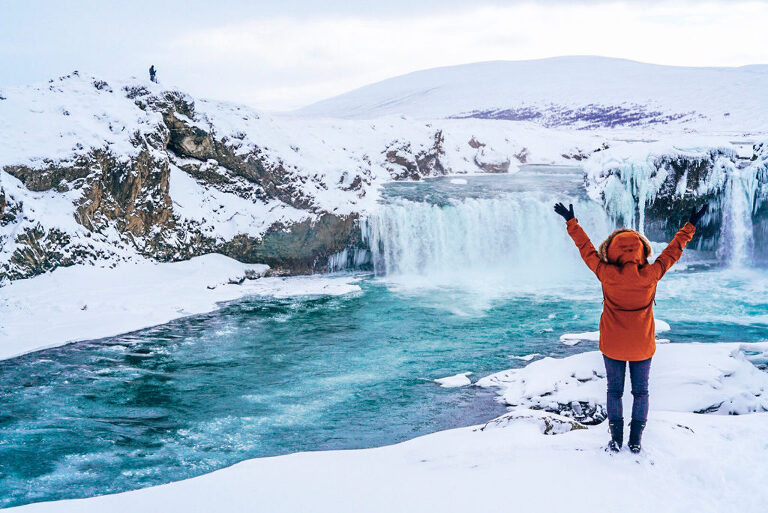 As many of you have seen if you follow us on Instagram, earlier this year we took an incredible trip to Iceland. On our trip we spent 10 days driving around the island, and along the way we experienced a variety of landscapes, temperatures & weather patterns. So, I put together a list of 8 things that you should add to your packing list for your winter trip to Iceland, along with some recommendations of the items I took and loved and what to look for if you are searching for any of these items for your trip. In this post I will just be talking about stuff to wear, no camera gear, gadgets, etc. but we will talk about that in another post.
1. Base Layers
By far, one of the most important articles of clothing you will pack, if you ask me. I love my base layers because they are comfortable and keep you warm without having to wear super bulky stuff. Most days, I just wore my base layers underneath my jeans or hiking pants and a sweatshirt (with my jacket of course) and was good to go!
These are some I took with me, and would highly recommend for any of you ladies: Under Armour Bottoms 4.0 & Columbia Top + Columbia Bottoms
My husband also loved these for you gents: Under Armour Bottoms 4.0 + Under Armour Top 2.0
2. Smart Gloves
If you aren't familiar with smart gloves, they are awesome. Smart gloves allow you to use your smart phone or ipad, or any other touch screen devices without having to remove your gloves. I promise you, at some point, you will want to use your phone but not badly enough to take off your gloves. This way you don't have to chose. Keep your fingers toasty and keep up with the gramfam at the same time, hah.
I couldn't find the older pair that I have, but here is one similar with good reviews on Amazon: Men's + Women's
3. Hiking / Snow Boots & Socks
First and foremost – make sure your boots are waterproof & comfortable. Insulated is a plus for sure, but waterproof is a MUST. I had been on the hunt for some good hiking boots that met the criteria AND had some style to them. I really like the classic leather hiking boot look, but a lot of the ones I found were either more aesthetically pleasing than practical, OR super expensive. I landed on these Danner 650 Explorers and LOVED them. These bad boys will be going with me to a lot of places, for a long time. I feel like I just got myself a sidekick! (AND depending on your size, you may be able to find them a little cheaper on Amazon! Check here).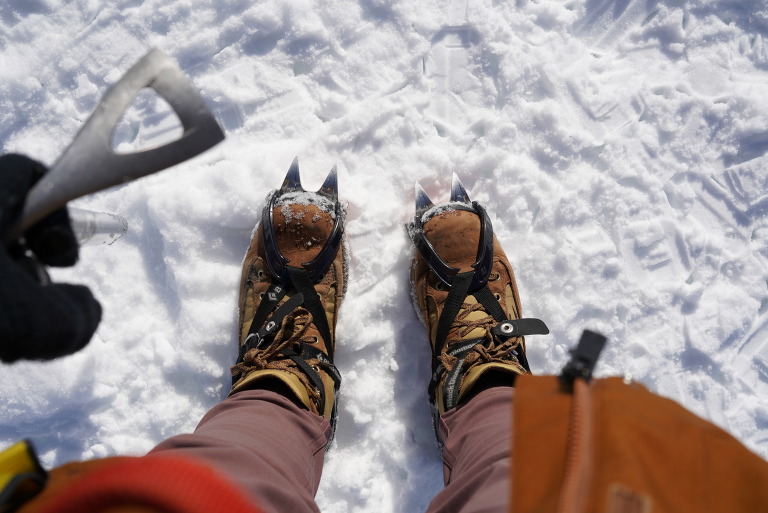 Whatever boots you decide on, just make sure that you don't wait to wear them for the first time on your trip, they do tend to be a bit stiff in the beginning and need some breaking in. So if you are getting new boots for your trip, buy them early and get some miles on them ahead of time. Even if it means wearing them on your next Target run, in Miami, when it's 90 degrees outside. Nobody's judging, (except they all were, hah.)
For socks, be sure to get some good hiking socks, preferably wool to keep your feet toasty & dry. I really like these merino wool ones that I got on Amazon from People Socks.
---
READ MORE
Ring of Kerry – What to see and do
---
4. Scarf or Balaclava
Scarf, pretty straight forward. One tip though if you are looking for a scarf, is to pack one that is large enough to wrap a couple times and give you some extra coverage around your neck, ears, and face. I like to bring a blanket scarf because they are extra large and great for wrapping, AND they make a great blanket or pillow on the plane or a long car ride too. 1 item, multiple uses, that's how I like it.
If you're not info scarves, a balaclava is another good option to keep that icy wind off of your neck and face. Plus it kind of makes you look like a ninja, so that's always pretty cool.
5. Hat(s)
If you're like me, you're probably packing 5 hats, hah, oops. But if not, and your looking for a good hat to bring, again, wool is a great choice. Even if it isn't wool, just make sure it's long enough to cover your ears. I love beanies by Dakine, Neff, RVCA, & Herschel to name a few. This one is one of my favorites by Dakine, that I had with me in Iceland.
6. Winter Jacket
I know, I know, this one is pretty obvious, "don't forget your jacket!", as if you would, right? But if you are shopping for a winter jacket, here are some things to look for: 1. Waterproof / Water Resistance 2. Hood 3. Length
Here is the jacket I brought with me. I opted for a jacket with more length than some of my older winter jackets and was very glad that I did because it really helped keep my legs warm and dry. I also highly recommend that your jacket has a hood (the faux fur doesn't hurt either, but I know it's not for everyone). There were times on our trip when that icy wind would really kick up and I gotta tell you, the hood made a world of difference.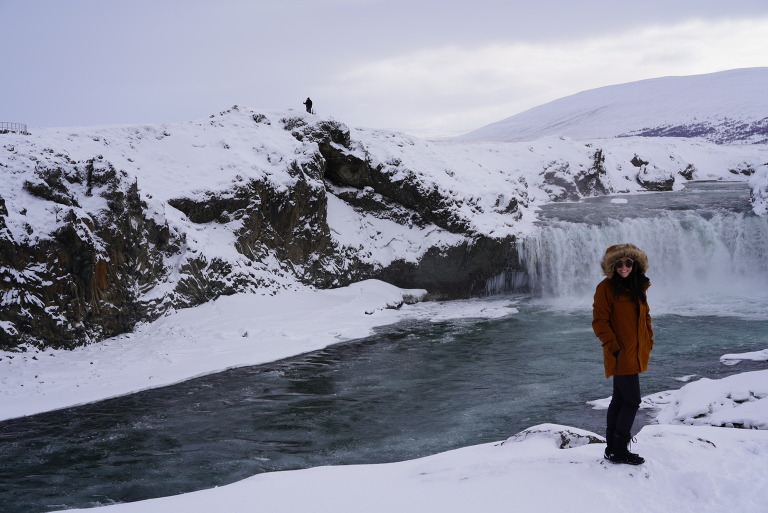 7. Bathing Suit
Initially, you may not have thought about packing your bikini for Iceland, but you MUST! Okay, you don't have to, but I highly recommend it. If you plan on enjoying any of the natural pools or geothermal baths that Iceland has to offer, you are going to need your swimwear. Not in the locker room (prepare yourself for that, hah), but in the pools you certainly will.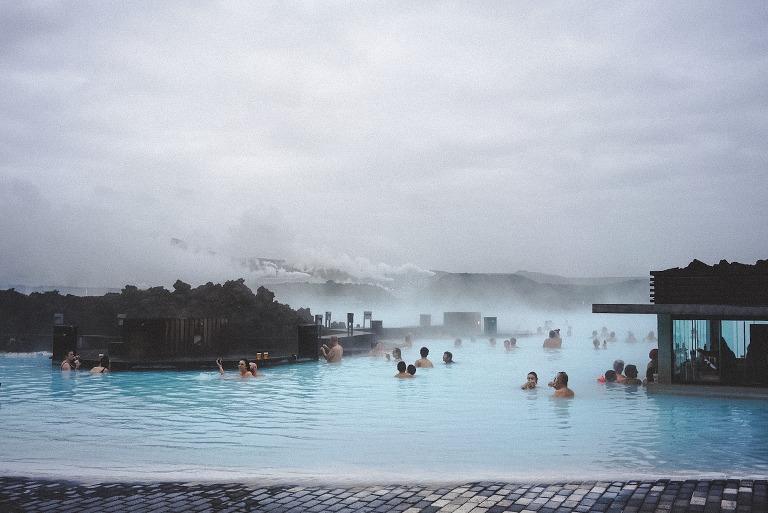 8. Flip Flops
This was actually something that I didn't pack for the trip and ended up buying a pair while I was there. (which is pretty silly for a girl from Miami, that's all I need, another pair of flip flops…) But they came in handy more than a couple of times on our trip. For one thing, they are great for using in the showers and walking around the locker rooms while visiting any of the Nature Baths / Lagoons. We also stayed 1 night at a cabin, where we had a private bathroom, but showers were shared & located in a separate building, again, great for this. Besides that it was nice to have a pair of shoes to slip on and off easily if I wanted to step outside even for a minute without having to lace up my boots. Like to peek out on the balcony to check for northern lights.
If you bring these 8 items with you, you'll be prepared for whatever Iceland throws at you. And it certainly will, it's an unpredictable place, but that's one of the things that was so exciting about it!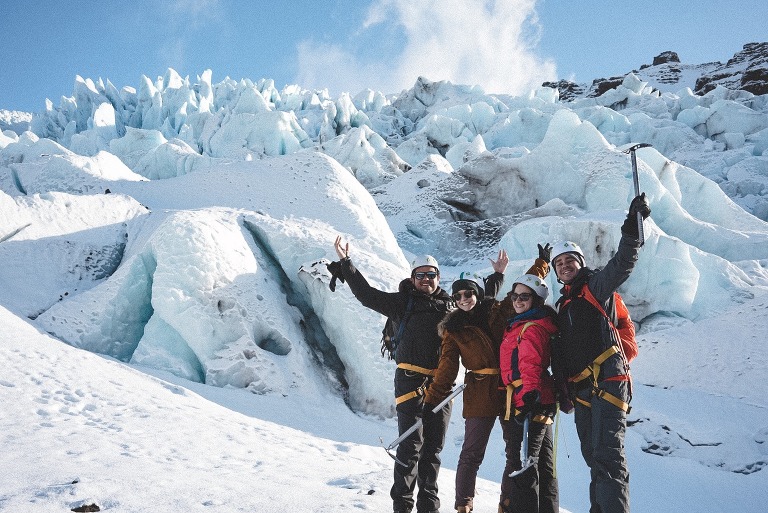 Are you planning a trip to Iceland? Let me know in the comments below, and tell me what you are most looking forward to seeing while you are there.
Happy Travels!
Dani
PIN ME!