A sunlit sky in South Florida? Doesn't sound very out of the ordinary, we are the sunshine state after all, but in fact, it is extraordinary!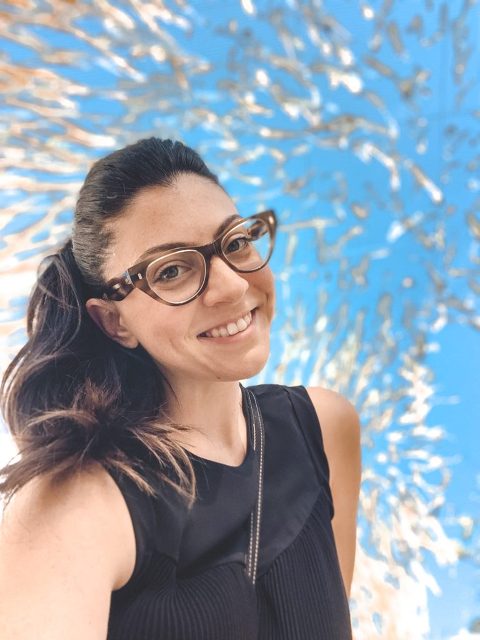 Now hanging where the colorful Umbrella Sky once was, is another lovely art installation by Portugal-based creative group, Sextafeira. Giralda Plaza in Coral Gables is now glittering in gold under The Sunlit Sky.
Installed on Dec 14th last year, this sparkling display is made up of 11,900 square feet of metallic mesh and 27,500 individual gold & silver strips that sparkle during the day and twinkle at night. The movement through the metallic ribbons when a breeze passes through the plaza is really quite mesmerizing. Take a look at this video I recorded during my last visit:
It kind of reminds me of the best flapper girl dress I've ever seen! Hah. (especially in time-lapse speed).
If you haven't had a chance to go see The Sunlit Sky, don't worry, there's still time. It will be up through March 10, 2019. So grab your family, a friend, or your selfie stick and go get some photos with this pretty backdrop before it's gone. Although I'll be sad to see it go, I am excited to see what's next for Giralda Plaza!
And if you're headed out on a busy weekend, here's a tip on Parking from the City of Coral Gables:
Can't make it, but still want more glitter in your life, take a peek at #sunlitsky on instagram and show some love to your favorites!
Until next time! Happy Travels! Check out our North America destinations!
Dani
PIN ME!