You're probably looking around for the fastest and easiest way to get between cities and around within city walls. Of course, there are a few different options. We will list our favorite modes of transportation within Thailand, Asia below.
Plane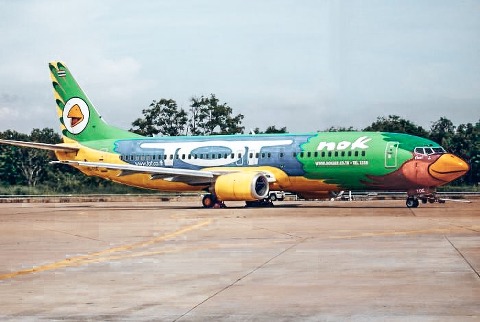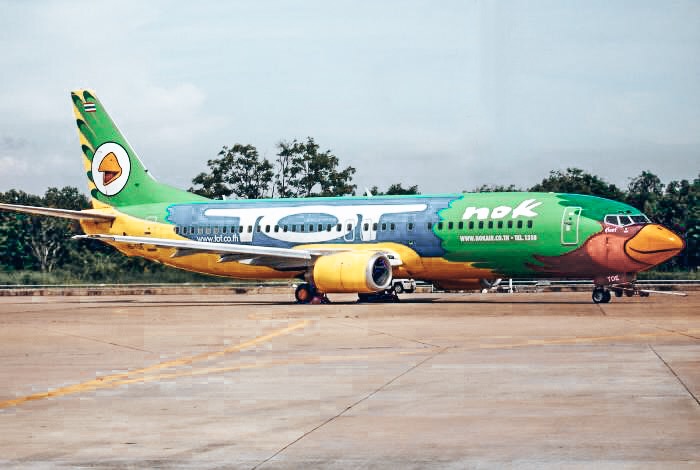 Travel by plane can be more expensive. Regardless of your budget always check flights because they can surprise you. A flight from Phuket to Bangkok is approximately 1 hour 20 minutes, 918 baht ($29 USD). A bus is 12 hours, 587 baht ($19 USD). On short trips (under 3 weeks), we value our time and choose to take planes verses longer modes of transportation due to time. Travel by plane within Thailand is made easy with low cost carriers such as Value Alliance, which offers 6 carriers over Asia Pacific. Booking is made easy by using this website to book all carriers without having to go to each website.
Bus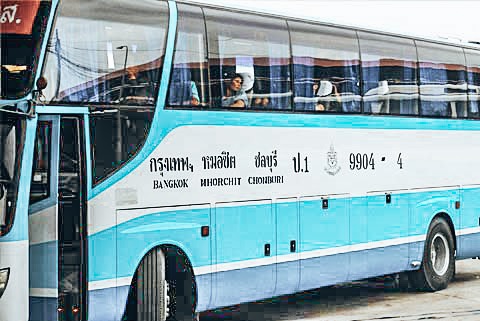 On various occasions when we hadn't booked our plane tickets, we had no other option but to get a bus ticket. You'll be shocked that some travel between cities isn't that much more money on a plane verses a bus. For example, a bus from Bangkok to Chiang Mai is approximately 10 hours, 488 baht ($16 USD). A plane ticket from Bangkok to Chiang Mai is 1 hour 15 minutes, 946 baht ($30 USD). This isn't always the case, bus tickets are typically less than a plane ticket so be sure to do your research. However, if you have a lot of time and a tighter budget, the option to save money is there.
Taxi- Car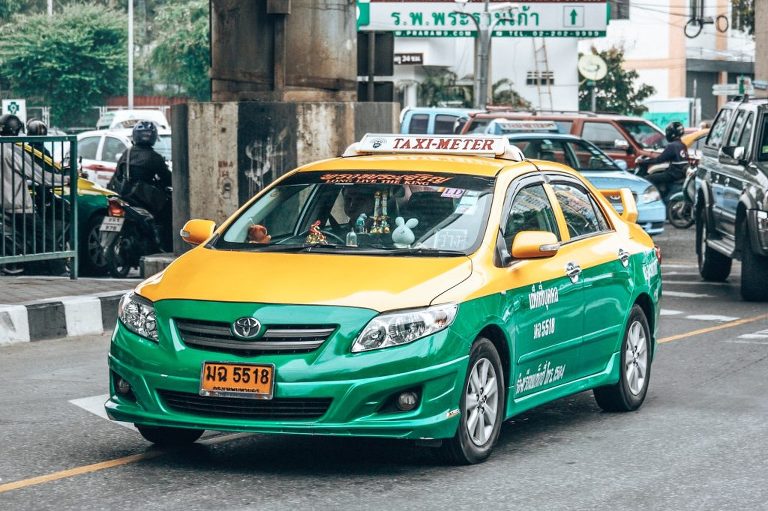 You can find taxi's almost anywhere in Thailand. Even some of the smallest islands have taxi's available, they just may be harder to hail. A lot of the guess work is taken away because taxi's are required to put their meter on when picking up new riders. If they do not turn it on, ask them to or prepare to negotiate the cost. Every taxi we were in had air conditioning and were quite friendly.
Taxi- Boat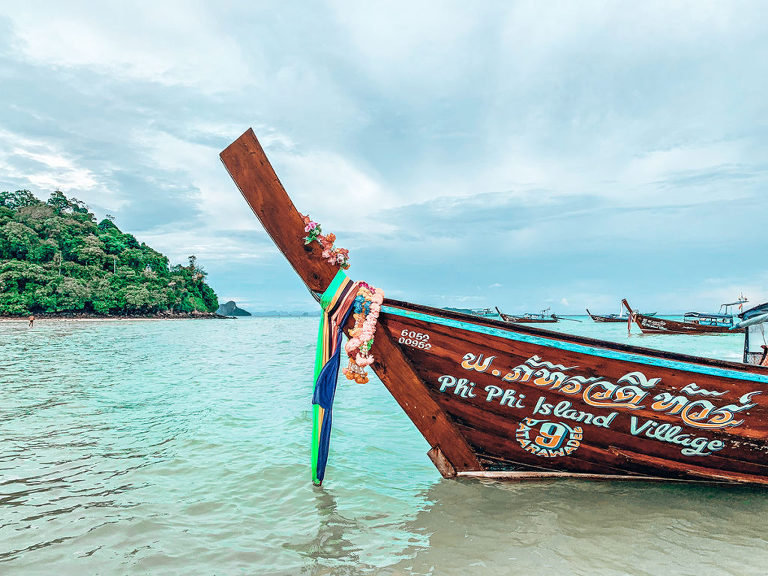 When cars are unavailable on an island in Thailand, typically you'll find that boats will taxi you around the island to varying destination points. For example, in Phi Phi Islands, we took a long tail boat taxi to different coves on the island. Look here for our guide to our long tail boat tour around Phi Phi Islands. As no motorcars are allowed on the island, the long tail boats take tourists and islanders to town and back. Even on islands where cars are allowed, sometimes a taxi boat is much faster.
Taxi- Scooter
Don't be shocked to find taxi's by scooter. Sometimes finding a car to pick you up can be quite difficult, especially in bigger cities like Bangkok and Chiang Mai. We also found ourselves pressed for time to get to a location and got on a scooter because it could navigate traffic faster.
Tuk Tuk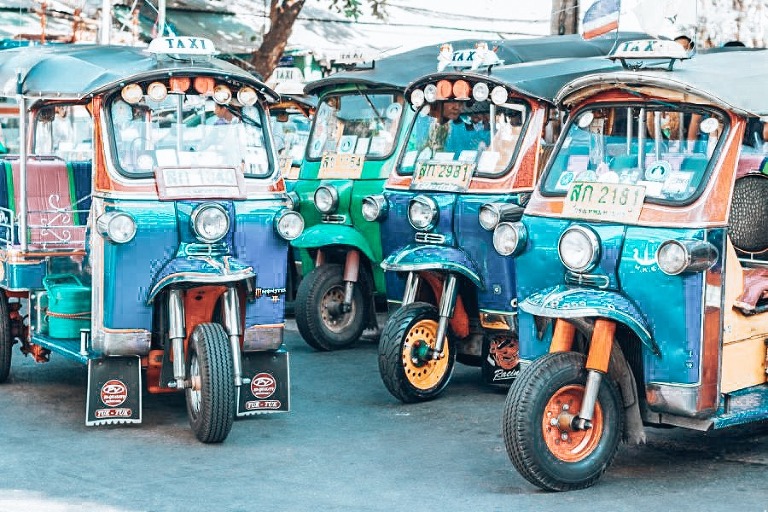 There aren't many countries around the world you can ride in a tuk tuk. Much like a taxi, you hail down tuk tuk's. These are open air three wheeled bike's that can carry up to 4 passengers. I enjoyed the experience on mild temperature days but not so much when it was extremely hot and sitting in traffic. However, beware as Tuk Tuk drivers are more likely to rip you off in popular areas. Short drives, up to 10 minutes usually cost about 150-200 baht. These are more popular for tourists and the drivers know that but at least try it once for the experience.
The opinions expressed here are the opinions solely of World to Wander. Specific companies mentioned are companies from which we may have received compensation. This compensation may impact how and where products appear on this site (including, for example, the order in which they appear). This site does not include all transportation companies or all available modes of transportation but are meant to give you a starting point for your research.  
Till next time guys!