San Francisco is a city on the West Coast of America in the state of California. San Francisco is famous for its steep streets, the Golden Gate Bridge, Alcatraz, clam chowder and the show Full House. If you can spend at least 3 days in San Francisco, take a look at the Ultimate 3 Day Guide to San Francisco.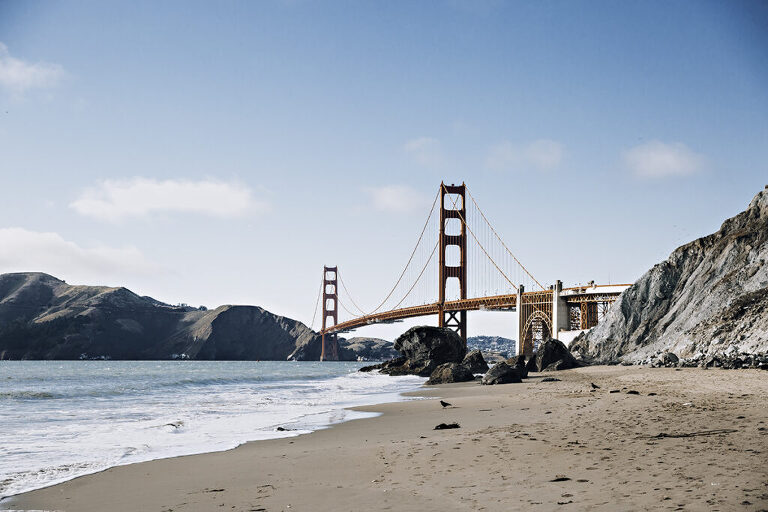 What's the best time to visit San Francisco?
Oddly enough, the fall months of September and October offer the best temperatures in San Francisco. Unlike most of the country, June, July and August are pretty chilly and require light jackets during the day. Tourism is at its highest during the summer so if you're able to take a weekend trip to San Francisco in the fall, by all means do it.
Where to Stay in San Francisco?
When it comes to lodging in San Francisco, there is simply no shortage of places to stay. I am equally a fan of booking hotels or booking direct through a renter. One of my favorite areas to stay is at Fisherman's Wharf. It's easy to catch a cable car to popular sites.
What are the best activities to do in one weekend in San Francisco?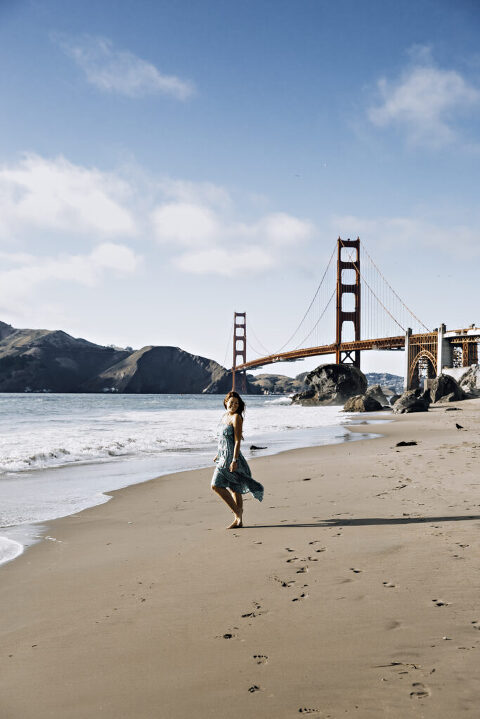 See the Golden Gate Bridge
One of the most iconic landmarks of San Francisco is the Golden Gate Bridge. Each year the Golden Gate Bridge attracts over 10 million people! Its 746 foot tall towers are not to be missed, whether it's a sunny or cloudy day. There are quite a lot of places to view the Golden Gate Bridge. Fort Point National Historic Site, Fort Baker, Crissy Field, Lands End, Marshalls Beach or the Golden Gate overlook. My two personal favorites are Marshalls Beach and the Golden Gate overlook. You can reach both locations from the same parking lot.
Visit Golden Gate Park
The Golden Gate Park is one of the most visited parks in all of the United States. It's free to enter the Golden Gate Park. It has over 1000 acres of land to explore with beautiful lakes and gardens. In addition to strolling, there are popular attractions that do charge to enter such as the deYoung Museum and Conservatory of Flowers.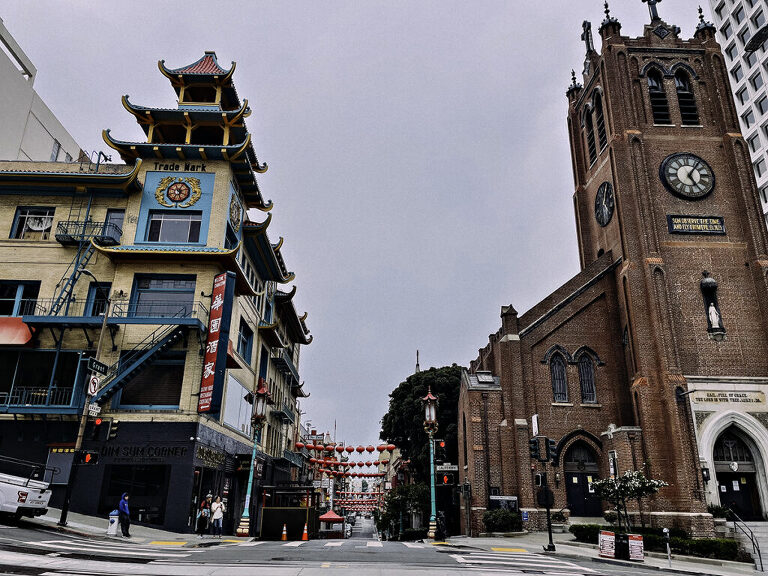 Eat Dim Sum in Chinatown
Fan of Asian cuisine? Visit Chinatown or Japantown. One of my personal favorites is seeking out dim sum in Chinatown. Please note, there are other locations outside of Chinatown. My personal favorite is Hang Ah Dim Sum Tea House. Tip: Try at least one new dish!
Hop On/Hop Off Bus
If you're short on time and want to maximize it, the San Francisco Hop On/Hop Off Buses are a fantastic way to do so. A one day pass is around $70. The more days buy, the larger the discount. Bonus, this tour will take you over the Golden Gate Bridge and there is even a stop at Muir Woods.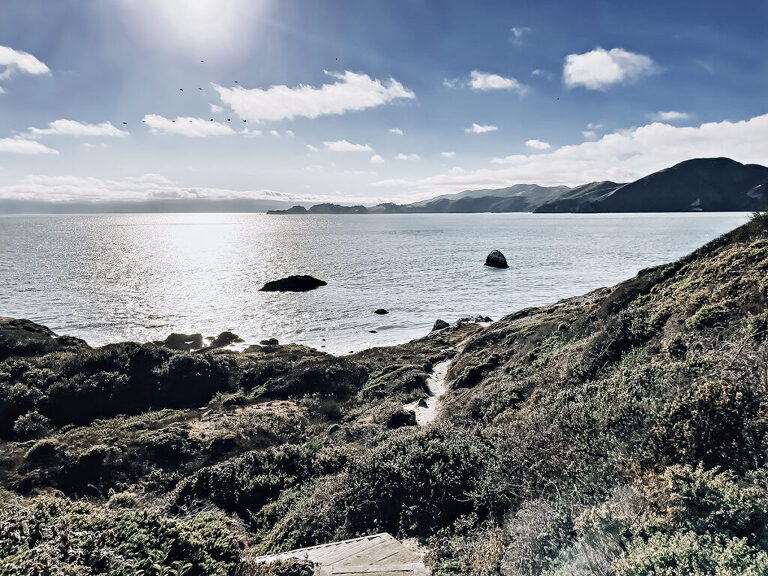 Hike to Marshalls Beach
By taking a short 20 minute "hike" or walk down to Marshalls Beach, you'll have one of the best views of the Golden Gate Bridge. It's an easy stroll down many steps. Parking is off of Langdon Court, just off Lincoln Blvd. The trail is at the back of the parking lot (opposite the Overlook). Look for a sign that says Batteries to Bluff trail, once you spot this sign, you'll see other signs for Marshalls Beach.
---
SAFETY TIP
Never leave any valuables in your car and do not leave anything in view. I've seen many cars get broken into minutes before we arrive to a park.
---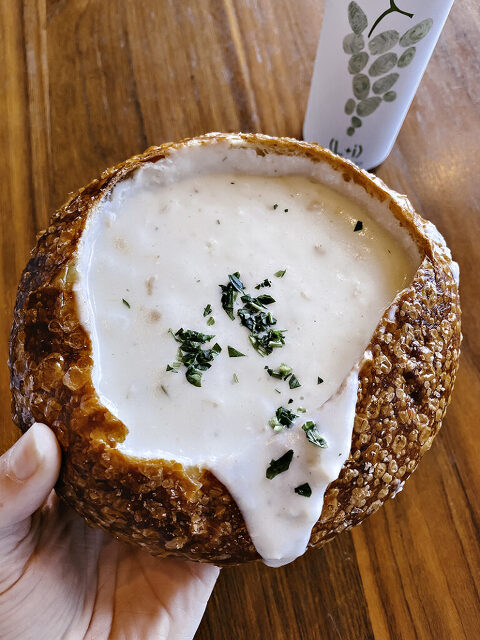 Eat Clam Chowder at Fishermans Wharf
I am a HUGE fan of New England Clam Chowder so I may know a thing or two. There are so many places in Fishermans Wharf to grab a bowl. My personal favorite is Boudin's, which you can grab your clam chowder in a bread bowl. You can even watch the bakers make fancy turtle bread bowls through a window. Tip: Know the ingredients that go into sourdough bread, you might be able to win a little something. After you eat, walk over to Pier 39- Gate K to check out the Sea Lions.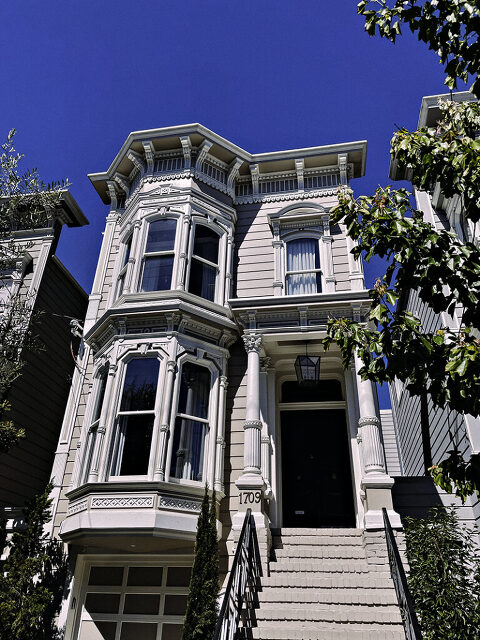 See the iconic "Full House"
Now that you've seen the Painted Ladies, you'll be on the search for the house from Full House. I grew up watching the show so my first time in San Francisco, I had to seek it out. Its quite easy to find as its located at 1709 Broderick Street. Remember that someone owns the house and I'm sure they get hundreds of visitors a week. Please respect their privacy. Get a quick photo and move on.
Visit Muir Woods
Muir Woods is a National Park Monument located 20 minutes drive outside of San Francisco, you'll even get to drive across the Golden Gate Bridge to visit it. Muir Woods is known for its Redwood Forest that literally tower over you. If you have plenty of time, walk one of the many trails. A popular site to see is Cathedral Grove. You won't be disappointed AND you'll get some walking in.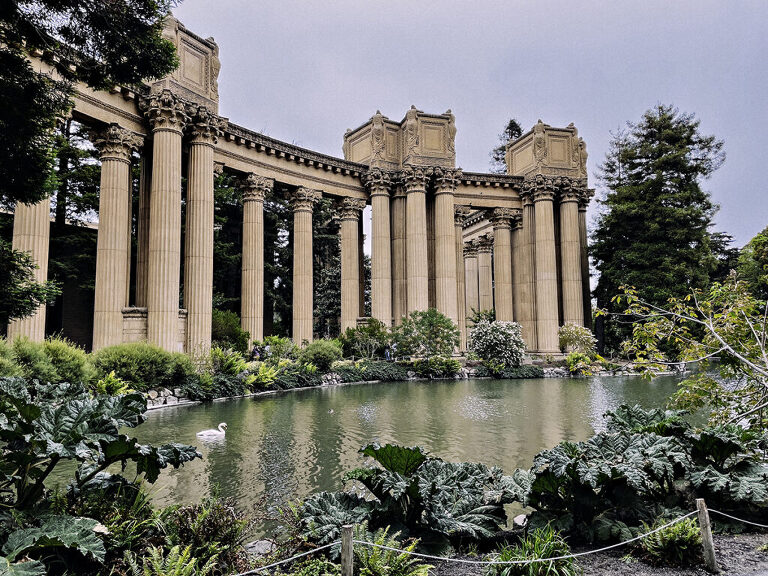 Take a stroll through the Palace of Fine Arts
The Palace of Fine Arts is a new one for me, which is quite interesting because you'll likely pass it on the way to seeing the Golden Gate bridge. Upon seeing it for the first time, it looks like a piece of Rome sitting in the middle of San Francisco. It's free to take a stroll around the gardens and lake. It's a must see at least once!
Take the Alcatraz Night Tour
Alcatraz is an infamous prison 1.25 miles off the coast of San Francisco. It's on an island of its own, aptly named Alcatraz Island. The prison was decommissioned in 1963. The History of Alcatraz is one you want to miss as you'll learn about incarceration of prisoners through the federal penitentiary era and the American Indian occupation. The day and night tours are guided by audio, although my personal favorite was the night tour.
Have a picnic in Alamo Square
No doubt you're running around all of San Francisco and want a moment to relax. Alamo Square is the best spot in San Francisco to have a picnic. Bring a small blanket, some snacks and beverages to enjoy an hour in the square overlooking the Painted Ladies. The Painted Ladies are a row of colorful houses that are typically mistaken as one of the houses from Full House. The Painted Ladies are shown in the opening credits for the show but none are THE Full House, house. Tip: Parking around the square is max 2 hours. The meter maids are on it so don't forget and get a ticket.
Hop on a cable car
The cable cars in San Francisco are the LAST manually operated cable cars in the USA. I'm always a fan of trying something at least once. You'll want to take a ride on a cable car sooner than later because you never know when it may be too late. Fare must be purchased in advance.
---
DID YOU KNOW?
San Francisco's cable cars are the only National Historical Monument that can move!
---
As you can see, there are so many things to do and see in San Francisco, California. You really need more than a weekend to truly experience San Francisco but it's a great starter if you only have a few days.
Till next time guys!
Ashley
PIN ME