No doubt, there are opportunities for Americans to reimagine travel for the summer of 2021 in the USA. Road-trips in the USA are the new way to travel for the summer of 2021. If you originate anywhere from Maryland to Florida, check out the best east coast road trips this summer.
Nags Head to Avon, North Carolina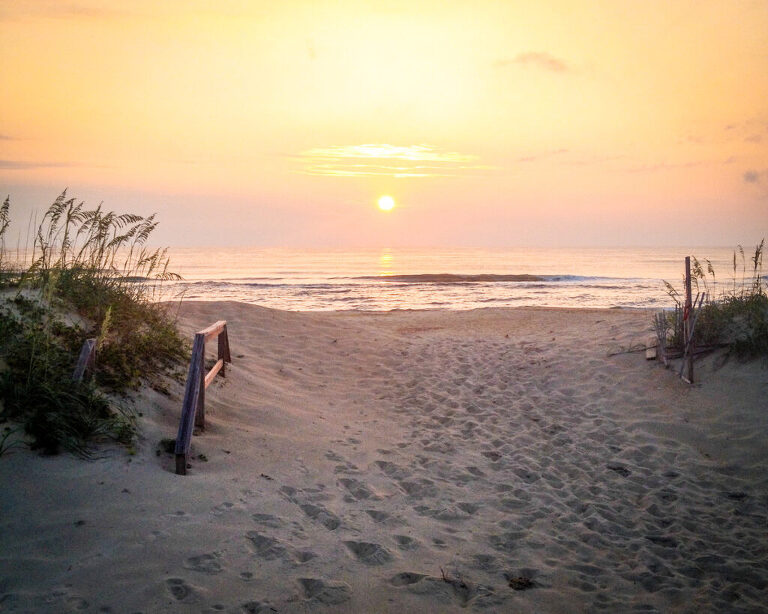 A road trip through North Carolina's Outer Banks is a fabulous way to relax and unwind. You can explore the entire Outer Banks National Scenic Byway, which starts at Whalebone Junction in Nags Head and runs to the city of North River. Along the way, you can stop and admire countless lighthouses, take two ferries, and even see the wild Spanish stallions that still live on the coast. 
If you want to complete the trip in one or two days, you can drive the entire route in just seven hours (less if there's not too much traffic). However, I suggest you drive here and stay in one or two of the towns in the Outer Banks and spend a few days relaxing and enjoying the area. Perhaps spend a few nights on different islands, or pick one to use as a base from which to explore.
While here, make sure to try the local fresh seafood. The region is known for its crab cakes, fried oysters, and scallops. You can also get a kick out of shopping at the drive-through beer and liquor store, known as the Brew Thru. If you want a can't-miss restaurant experience, check out the Outer Banks Boil Company in Kitty Hawk.
There are boutique hotels around the area, but the most common places to stay are to rent vacation homes either through websites like HomeAway or through local property management companies. Some of the houses that you can rent here have been in people's families for over a hundred years. 
Contributed by Stephanie of History Fan Girl
---
Washington DC to Shenandoah Valley, Virginia
A road trip to the rolling hills of the Shenandoah Valley is special in every season! Fall is the area's most popular time with the changing of the leaves. But the area is also wonderful in the winter for snow sports, spring for beautiful hikes, and summer cooling off in the Shenandoah River. 
The main attraction is Shenandoah National Park which is over 300 square miles of beautiful hikes, mountain views, and waterfalls. It is open year-round and there are many different entrance stations. 
Driving from DC, I recommend Thornton Gap Entrance Station rather than Front Royal as it is less busy, and you are entering at the middle of Skyline Drive so you can go North or South. Tons of incredible hikes to explore from the more difficult Hawksbill and Old Rag to the easier (and kid-friendly!) Pinnacles Picnic Ground to the Jewell Hollow Overlook and Limberlost Trail. 
Check out the Shenandoah Valley's largest town of Harrisonburg which has a cute downtown, Arboretum and JMU University. Highly recommend Mashita for delicious Korean food in downtown Harrisonburg.
A great stop on your way back to DC is the town of Luray. Luray offers the largest caverns in the eastern United States! And if you have kids, you have to check out the epic playground at Ralph H. Dean Recreation Park!  
Once you're back in DC, there are tons of great socially distanced hikes and nature spots to check out as well! 
Contributed by Jennifer of Family Trip Guides
---
Washington DC to Annapolis, Maryland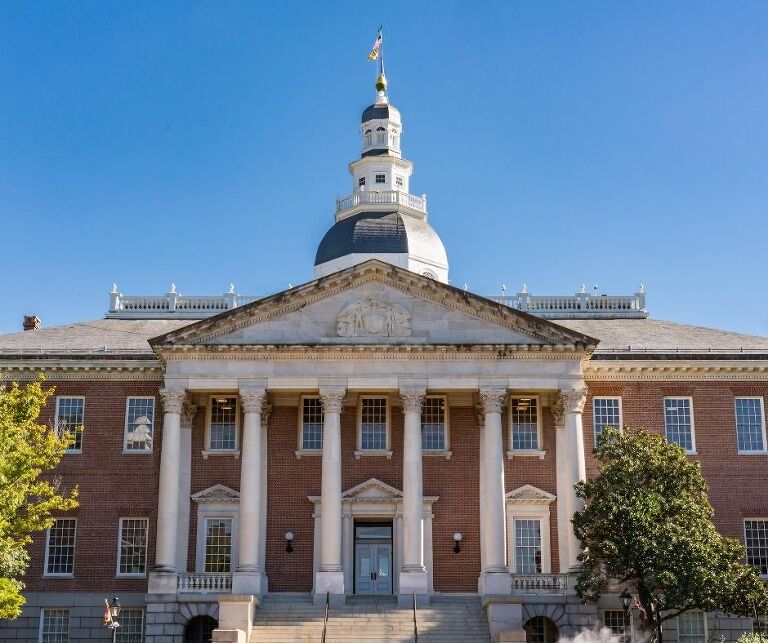 If you're looking for a weekend away without the crowds of the city, but still plenty of things to do, then Annapolis is the perfect destination! Annapolis is often overlooked for the bigger cities of Baltimore and Washington D.C. This walkable city is home to the United States Naval Academy where you can learn about military history and culture as well as honoring our veterans. 
Annapolis is a city dating back to the American Revolution with plenty to see. The Maryland State House is the oldest state capitol in continuous legislative use and the only one that ever served as our capitol. Just by walking around the city, you can see James Brice's house, the governor of Maryland in 1792, and an elegant house. Nearby, you'll find William Paca House & Garden. William Paca was one of the signers of the Declaration of Independence. You can take a tour of the garden and a five-part Georgian mansion. One hidden gem that we stumbled upon unexpectedly was the Old Fox Bookstore, the homey bookstore where you can relax in the garden in reading nooks, enjoy a cup of coffee, or pick up a wrapped book for a "blind date." 
There are plenty of delicious restaurants in Annapolis. Some favorites include Sofi's Creperie for breakfast, Mason's Famous Lobster Rolls for Lunch, and Reynolds Tavern & 1747 Pub for dinner! For happy hour, visit Red Red Wine Bar (right across the street from Mason's) – they have more than just wine! For a sweet fix, Uncle Bob's Fudge Kitchen has a variety of flavors of fudge (perfect for dessert or a souvenir!) 
Annapolis' walkable streets, historical sights, and delicious food makes it one of the best places for a weekend getaway. 
Contributed by Pamela of The Directionally Challenged Traveler
---
Memphis to Nashville, Tennessee
For music and nightlife lovers, the road trip between Memphis and Nashville is unbeatable. Famous for being the home of Elvis's Graceland and known as the home of Rock'n'Roll, Memphis has had worldwide impact on 20th century music. And likewise, Nashville, is frequently nicknamed Music City for it's contribution to music, particularly country music. With music, arts and entertainment on every corner.
Stay overnight in Memphis because this city has so much nightlife and things to see and do. Beale street is incredibly famous worldwide for nightlife and culture, and being the home to celebrated musicians like BB King and of course, Elvis. B.B. King's Blues Club is easy to find on Beale street, and serves classic southern food. My pick is the Gumbo, which is hot, fresh and authentic, served with a backdrop of classic Blues and Roots music, it's an experience not to be missed.
If Elvis is more your jam, consider staying at the Guest House at Graceland before a visit to Graceland itself, where you can see Elvis's legendary costumes, step aboard Elvis's airplanes and take a tour of the Graceland Mansion and walk in the King's footsteps.
The road trip between Memphis and Nashville is short, at just 200 miles, or around 3 and a half hours. You could easily drive direct from Memphis to Nashville, or stop by at Jackson to grab lunch at Lou's Full Serv, a classic American diner. There are some quirky things to see and do in Jackson, too, like International Rock-a-Billy hall of fame and Rusty's Tv and Movie Car museum.
It's a good idea to time your Memphis to Nashville roadtrip to align with a concert at the Grand Ole Opry, one of the few world renowned music venues. Another stop to enjoy the local music is Tootsie's Orchid Lounge, which has 3 stages and hosts local talent every night. Finish off your road trip with a luxurious night's sleep at Noelle, a designer hotel offering historic luxury and elegance with stunning views of Nashville's skyline.
Contributed by Zoe Amy from Breastfeedingmama.net
---
Nashville to the Great Smokey Mountains, Tennessee
With so much to do in Nashville, it's crazy to think that anyone would want to venture away from Music
City. Right? Well, it makes more sense when you find out that just a short three-and-a-half-hour drive
away you'll find the most visited National Park in the USA, The Great Smoky Mountains National Park.
Nestled between Tennessee and North Carolina, The Smoky Mountains attract over 12 million visitors
each year.
When traveling to The Smoky Mountains, one of the best places to stay is in Gatlinburg, Tennessee,
which is situated outside one of the park entrances. This quaint, mountain town transports guests to a
world filled with moonshine tastings, unbelievable family attractions, and delicious home cooking. While
there are tons of cabins in the area available for visitors to rent, my personal favorite it the Rocky Top
cabin. I could spend hours sitting on the back deck with a cup of coffee (or glass of wine). Of course, if
you are looking for something more rustic, you can always go camping in one of the various campgrounds within the park.
When going for a weekend, be sure to spend some time exploring the main Parkway in Gatlinburg,
which is lined with shops, attractions, mini golf hotspots, moonshine distilleries, and delicious
restaurants. Start your day at the Pancake Pantry, then wander around the shops taking in the beauty of
the town. In Gatlinburg, there is literally something for everyone. If you're looking for something
exciting, take a ride on the Gatlinburg Mountain Coaster or visit Ober Gatlinburg and ride the variety of
rides available. Looking for something a bit more nautical? Waste away again in Margaritaville or check
out the Ripley's Aquarium of the Smokies, complete with an underground water tunnel and penguin
parade. If you're over 21, then I definitely recommend stopping in for a sampling of local moonshine at
Doc Collier, Ole' Smoky, or Sugarland Distilling Co. You will want to pace yourself though; even though
the samples are small, they can sneak up on you. After some fun, grab something to eat at Smoky
Mountain Brewing Company, The Park Grill, or The Best Italian (make sure you get the garlic knots!!).
You'll discover that there are so many things to do in Gatlinburg that you almost forgot about the reason
you came to this area… The Great Smoky Mountains National Park.
It's hard to really tell you the single best thing about The Great Smoky Mountains National Park because
there are so many amazing places to explore and see within the park. One of the most popular areas is
Cades Cove. This area was originally settled and farmed long ago and is filled with historic dwellings,
sweeping landscapes, and unbelievable wildlife. The best times to see wildlife are typically in the
morning hours, so I suggest starting your day exploring this area. Another hot spot in the park is
Clingmans Dome. The dome is the highest point in all of the national park, and also in the state of
Tennessee. It offers panoramic views of the park from the dome, which is a short walk from the parking
area. Make sure to go on a clear day, because when there are clouds, it often means limited visibility
from the dome. Hungry after exploring the park? Make the best out of your trip by packing a picnic
lunch! There are many great spots to enjoy a picnic, such as the Chimneys Picnic Area, Cades Cove Picnic
Grounds, and the Twin Creeks Picnic Pavilion. After your picnic lunch, spend some time hiking and
exploring the beauty of the park. My favorite trails are The Laurel Falls Trail (2.6 miles/easy), The
Sugarlands Valley Trail (.5 mile/easy), Rainbow Falls Trail (5.4 miles/moderate), and the Alum Cave Trail
at Mt. LeConte (11 miles/strenuous). You could spend days exploring the park and still not see it all, so
make sure you plan ahead to hit the areas that you are most interested in.
Contributed by Wendy of Wendy in the Wind
---
Miami to Key West, Florida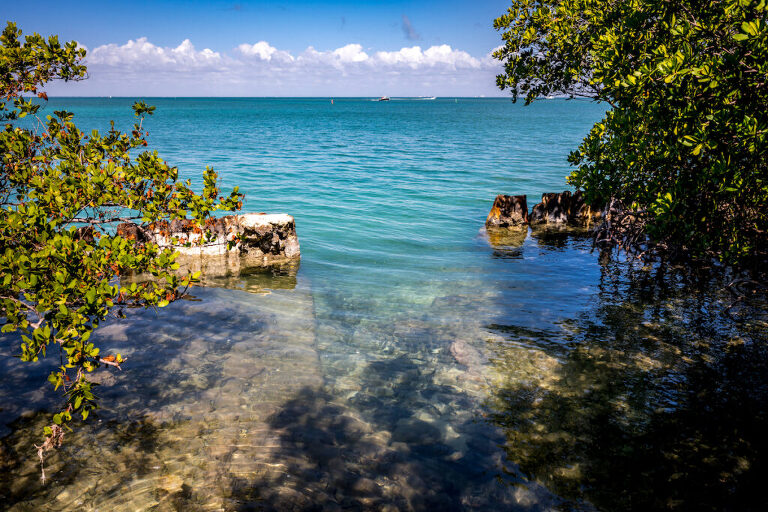 One of the best places to take a road trip in the United States is southern Florida, more specifically, to Key West.
The road from Miami to Key West may seem like any other three-hour drive from one city to another, but in fact, there are so many incredible stops along the way that this otherwise short drive should be done in two or three days if you want to maximize time. Once you leave Miami, you can head south along Route 1 toward Key West.  If you are a National Parks lover, be sure to make a quick stop at Everglades National Park.  While it is not on the route, the detour is worth a half-day trip if you're taking things slowly.
The next best place to make a stop for food and a bit of exploration is Key Largo.  Key Largo is the first major stop in the Florida Keys and is in the 'Upper Keys'.  The city is home to John Pennekamp Coral Reef State Park and Crocodile Lake National Wildlife Refuge.  There are also several restaurants in the area and plenty of hotels if you feel like staying overnight. John Pennekamp State Park was the first undersea park in the United States and you can take a glass-bottom boat tour there or go snorkeling or scuba diving.
The next best place to stop is Islamorada.  While the area is home to state parks such as Lignumvitae, Indian Key, and Windley Key Fossil Reef Geological State Parks, one of the best reasons to stop there is to eat and relax!  Two of the craft breweries in the Florida Keys are located in Islamorada (Islamorada Brewing Company and Florida Keys Brewing Company). From there, continue on to beautiful Bahia Honda State Park.  It is one of the gems of the Florida Keys and you can even camp there or close by in Marathon.
Finally, you will reach your destination in Key West. The island has a party vibe mixed with relaxed nature and a chilled-out aura.  There is truly no other place like it in the US!  Be sure to take a day trip to Dry Tortugas National Park and check out the gorgeous waters and Fort Jefferson. The road from Miami to Key West is easily one of the best and most underrated road trips in the United States and one that every traveler should drive at some point during their lives.
Contributed by Megan of Megan Starr
---
Orlando to Gainesville, Florida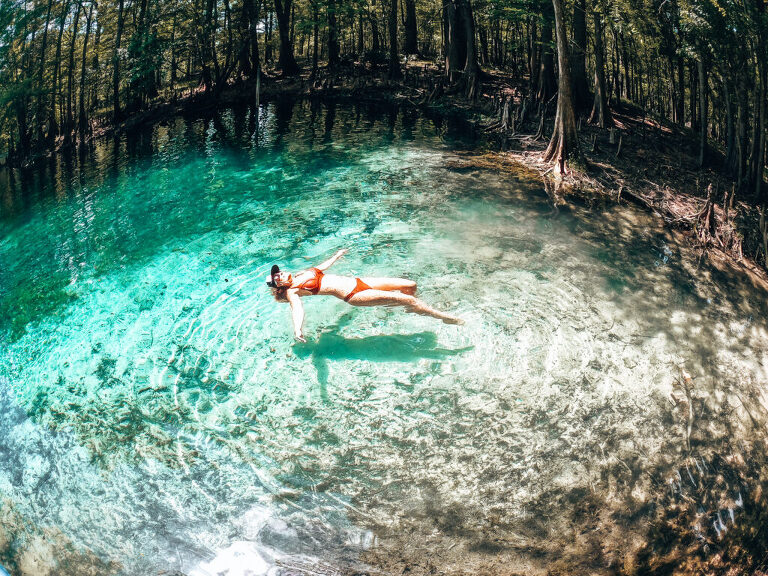 When most people think of Florida, they think of Disney, swamps, and Miami but it has so much more than that, like the springs in north-central Florida.  The best way to do this weekend trip in Florida is with four or five days as a loop flying in and out of Orlando.  It will be cheaper to get there flying into Orlando but there are springs there, too.
Start your trip in Orlando and either spend a night here or in Orange City, just outside of the first stop: Blue Spring State Park.  In the winter this is a great place to see manatees, but it's great to visit year-round.  From there head up to Gainesville, home of the Florida Gators.  This are is where you'll spend most of your time before going back to Orlando.
You can either stay in Gainesville which is great if you want to see the city, but I would recommend the Holiday Inn in Alachua because it's a little more central to all the Florida springs.  Some great places to eat in Gainesville are Civilization, The Top, and Boca Fiesta.
Visit the springs in anyway you feel fit, some of the best state parks and springs near Gainesville are Gilchrest Blue Springs (different from the one already mentioned,) Ginnie Springs, Ichetucknee Springs, Rum Island Springs, O' Leno State Park, and Devil's Millhopper just to name a few.
Kayaking the Ichetucknee or Santa Fe Rivers are another great way to see the area.  There are tons of options for hiking and swimming in the parks and at the springs, so no matter what you like, there is something for you.  You can even dive in the springs and tube down the rivers in the summer, just make sure whatever you want to do is allowed at whichever park you're visiting.
This is such a special place to visit because the springs are gorgeous.  They're perfectly clear and 72 degrees year-round so it's a cold dip in winter and wonderful for cooling off in the summer.  Summer is going to be a lot busier, but if you want to swim it's also the most comfortable then.  Just make sure you get to the springs early because they won't let anyone in once the parking is full.  If you're not too worried about swimming, winter is a lot less busy but way more enjoyable for hiking.
Contributed by Megan of Red around the World
---
Orlando to Panama Beach, Florida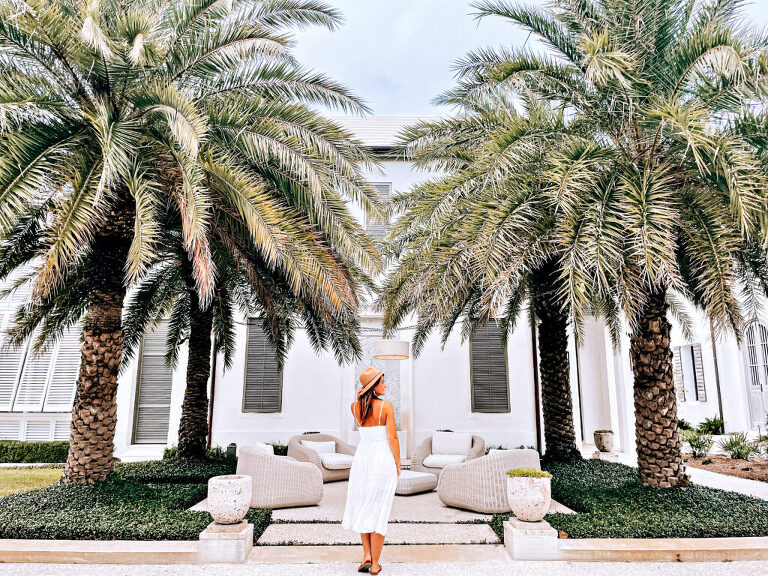 It is a 5 1/2 hour drive from Orlando to Panama City Beach. I recommend leaving early and taking a detour on US 27 to stop at Edward Ball Wakulla Springs State Park for a picnic lunch at around the 4 hour mark. The park also has swimming, nature trails, and a boat cruise where you can spot wildlife such as manatees and alligators. After enjoying nature, drive the remaining 2 hours to Panama City Beach. I recommend staying in a beachside condo and bringing food to cook romantic dinners for two. You can  find condos through Airbnb at a very reasonable price. When going on a beach vacation I suggest staying at least two nights. You will need at least one full day to enjoy all the beach has to offer. 
In Panama City Beach spend the day soaking up the sun, swimming and taking romantic walks on the miles of soft sand. For more adventure you can check Trip Advisor to rent kayaks, paddleboards, or go snorkeling. The area also offers numerous boat tours for fishing and dolphin sighting.  Within walking distance on the beach side is Schooners which serves local food and drinks. Also a great place to check out is Sisters by the Sea, a restaurant with a pool which hosts "live" mermaids.
On the way back to Orlando stop overnight in Lee, Florida at Homefield Advantage Farmstead. Located three hours from Panama City Beach off I-10 this is a working alpaca farm. You can find booking information through Airbnb. Overnight accommodations include options for staying in the barn, camper, or glamping in the alpaca paddock. You can take a farm tour and help feed the animals. I recommend bringing your own food as this is out in the country with not many restaurants. The owners will let you store your food in the refrigerator in the Red Barn. 
After leaving Lee, it is only a 2 hour and 40 minute drive back to Orlando. While in Orlando make sure to check out the Ice Bar where you can sip drinks from glasses made from ice while being surrounded by ice sculptures.
Contributed by Donna of Explore the road with Donna Marie
---
Tampa to Naples, Florida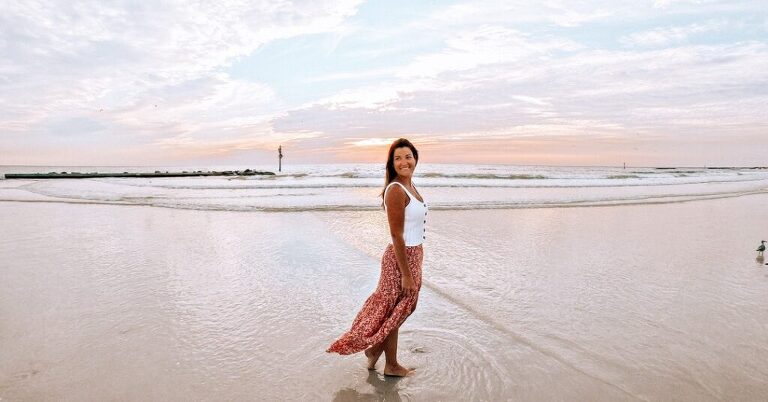 If you think Florida is just resorts and theme parks, think again. Parts of Florida are still wild and under explored, with nature and quiet beaches galore. If you're keen to see this side of the state, there are many Florida road trips you can take, but the stretch from Tampa to Naples along the Gulf Coast is a favorite.
Starting in Tampa, spend a day in hip Ybor City where Cuban culture and cuisine reigns supreme. Spend the morning strolling the vintage shops on 7th Avenue, then grab a bite for lunch before heading south to Sarasota. If mid-century style catches your eye, the shopping and architecture here is incredible. But there are fabulous beaches on Longboat Key just a causeway drive from downtown. St. Armand's Circle is where you'll want to stroll for shopping, and the Ringling Museum is definitely worth a visit. Stay the night tonight at the Lido Beach Resort, a fun family resort right on the beach.
Head out the next morning for the coastal community of Venice, just south of Sarasota. The drive along the coast is the best route to take. Here at the beach, rent a "Florida snow shovel" and search for prehistoric shark teeth that wash up on the beach. Your shovel will help you haul in some gems, sifting out the sand.
Grab lunch at Sharkey's on the Pier before hitting the road again toward Ft. Myers and Sanibel Island. Downtown Ft. Myers and the barrier islands of Sanibel are worth exploring for a day or two. If you love the beach, head straight for the coast: Sanibel is perfect for beachgoers looking for a quiet experience, while Ft. Myers Beach is the heart of the beach scene. Stay overnight at Ft. Myers Beach at the Pink Shell Resort and Marina, and close to the countless restaurants you can choose for dinner. Last on your road trip is the celebrated town of Naples on the Gulf, a town as ritzy as it is laid back. Visit the Naples Pier, have dinner along famous 5th Avenue South, and spend the night at the Inn on Fifth, for a tropical vacation in the heart of Naples.
Contributed by Lori of TravlinMad
---
PIN ME