An exciting town with tons of things to do in Steamboat Springs, makes it a great city to visit in the USA in Winter. From two locations to ski to many retail shops, restaurants and lodging in Steamboat, there isn't any shortage of activities. Ski season in Steamboat Springs lasts end of November to early April, leaving plenty of time to experience some of Steamboat in Winter.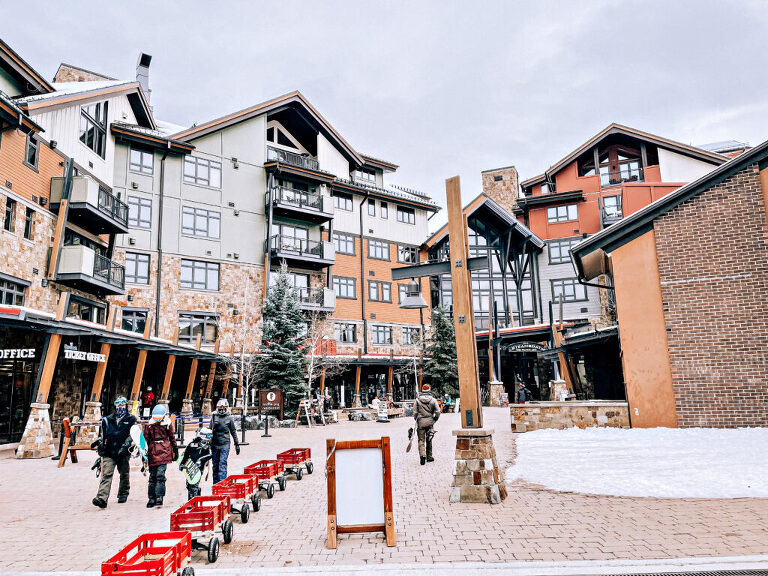 Denver to Steamboat
Steamboat Springs, otherwise known as Yampa Valley, is not far from Colorado's larger city, Denver. Steamboat Springs is located 2 hours 50 minutes Northwest of Denver, which makes it easy to fly into Denver International Airport and rent a car or hire a shuttle. A Denver to Steamboat shuttle each way is only $108.
Lodging in Steamboat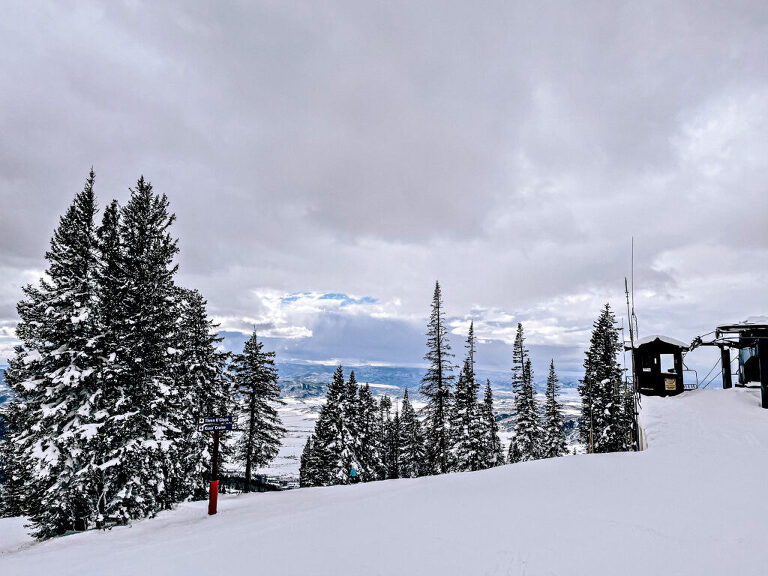 Lodging in Steamboat Springs is not difficult to find, however be aware that high season can be more difficult to find availability, like holidays. Steamboat Resort has many cabins, hotels and condo's rentable through Airbnb.
Steamboat Resort offers lodging directly on the mountain where you have the availability to rent a ski in/ski out chalet. These prove to be more expensive then if you were to stay right outside of the resort. For example, the Residence Inn by Marriott is a short 6 minute drive to the resort.
If you choose to stay a bit further into Steamboat Springs, prices drop significantly more and are only 10-15 minutes to Steamboat Resort.
Tip: Parking is easy at Steamboat Resort. There is free parking, in which a gondola services the parking lot so you won't need to walk or you can pay up to $40 to park at the resort.
Best Restaurants in Steamboat Springs
Restaurants in Steamboat Springs are not difficult to come by. There wasn't one meal we didn't enjoy and made it very easy to choose all the restaurants we recommend in Steamboat.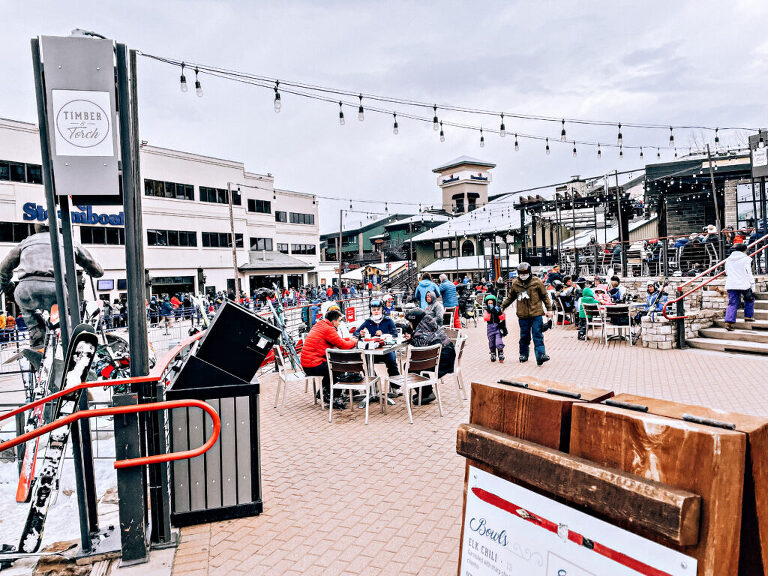 Timber & Torch
We ate at Timber & Torch at Steamboat Resort many times while on the mountain. This was by far the best restaurant in Steamboat Springs. Try the burger, chicken sandwich, wings or chili, you won't be disappointed. It's a great location to catch food before jumping back on the mountain.
Salt & Lime
If you enjoy tacos, this is the best Mexican restaurant in Steamboat. You can find pitchers of Margarita, individual tacos and sides like rice and beans. You can find Salt & Lime in downtown Steamboat Springs.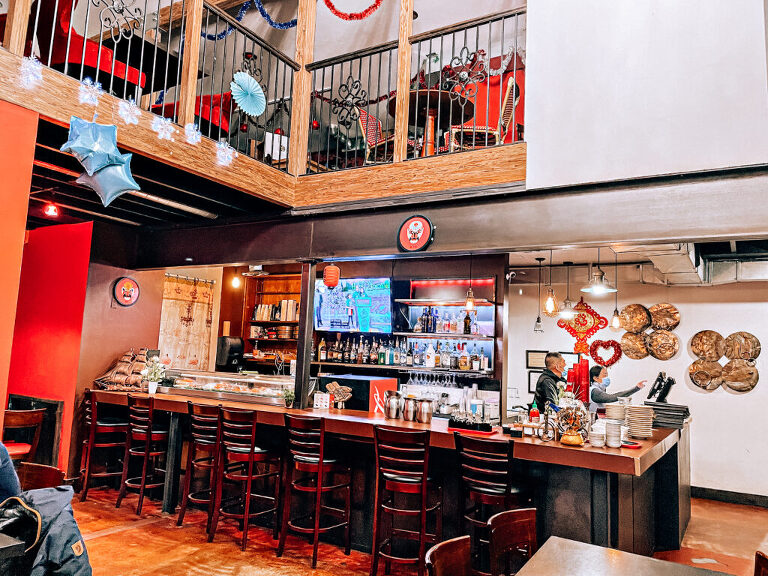 720 Fusion Fresh
If you're looking for chinese Steamboat, check out 720 Fusion Fresh, located directly in downtown. The chinese restaurant offers one of the best Wonton soups I've ever had. They also have a healthy menu of sushi rolls and other dishes that will satisfy you at any time.
Laundry
Laundry is an electric restaurant, located in downtown Steamboat Springs. It is popular for its smoked meats and cocktails. Try a combination of their meats and cheeses for a unique charcuterie board. There are also small plates like bison carpaccio, potatoes and mac n cheese that can be added a long with larger plates like yellowfin tuna and chuck roast.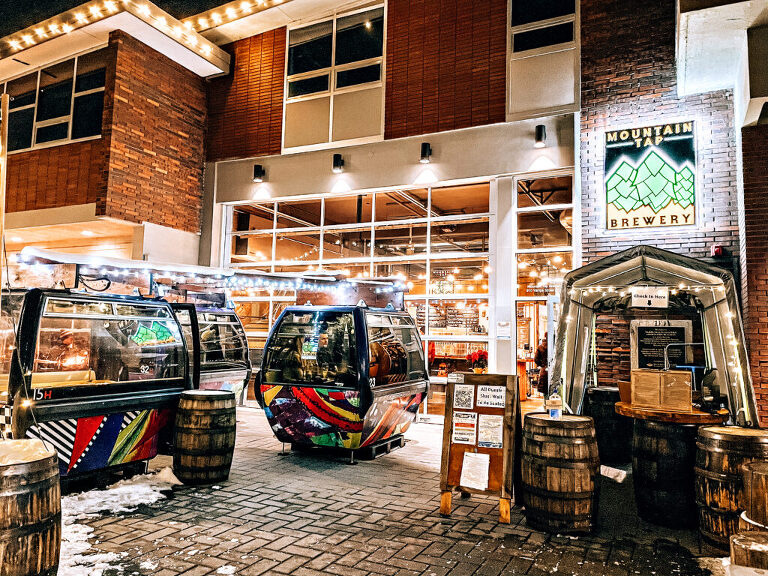 Mountain Tap Brewery
Mountain Tap Brewery is great for draft beers as well as food. This restaurant is popular for its outdoor seating in a gondola or enjoy your meal around fire. Our two favorites were the pizza as well as the garlic bread. Don't miss these while in Steamboat Springs.
Things to do in Steamboat Springs
Skiing at Steamboat
There is one major mountain resort Steamboat as well as a smaller hill to ski that is located in Steamboat Springs. Steamboat Mountain Resort is one of the most popular mountain resorts in Colorado. It is compromised of over 5 mountains. Read here, if you'd like to understand why we love Steamboat Resort in Colorado.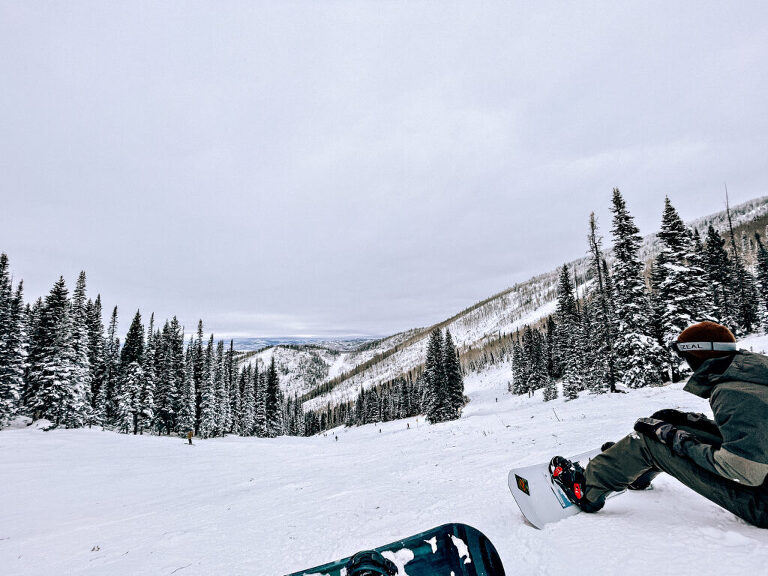 Howelsen Ski area located in Steamboat Springs is another great choice to ski. It's the oldest operating ski hill in Colorado. Its open a seven days a week for day and night skiing at only $35 for an adult.
Hot Springs at Steamboat Springs
Strawberry Park is a popular destination for visiting hot springs in Steamboat Springs. It's a wonderful option for soaking in hot springs after a long, cold day on the mountain. The other hot spring in Steamboat is Old Town Hot Springs. Consider using a tour company to visit either hot spring.
Snowshoeing, Snowmobiling, Tubing & Cross Country Skiing
No winter trip is complete without an option to go snowshoeing or cross country skiing. This is a great option to get out on the mountain even if you don't prefer to ski or snowboard.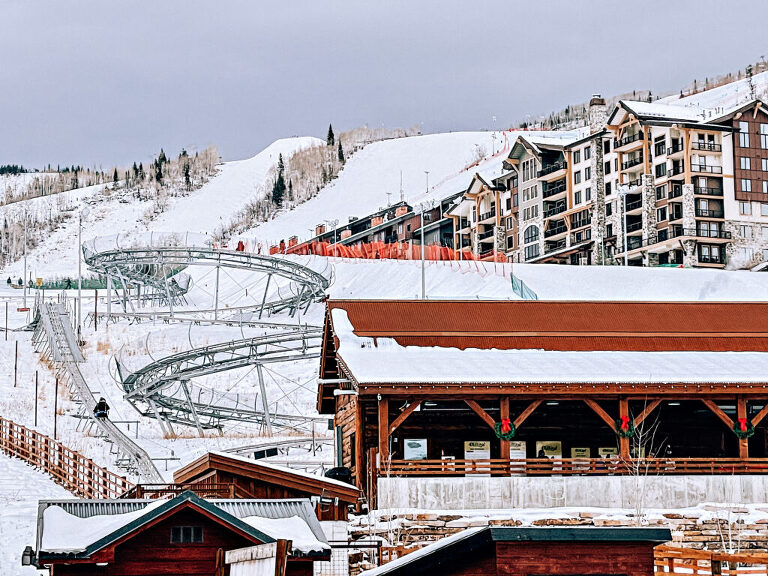 Roller Coaster
I know what you're thinking..a roller coaster in Winter at Steamboat?! Yes, I know. I was shocked too. If you've never ridden a roller coaster on a ski mountain, here's your chance!
Spa Treatments in Steamboat
The Steamboat Grand Spa, located directly on Steamboat Resort across from the Gondola Square. A spa treatment is one of the most relaxing ways to end your day on the mountain.
Horseback Riding in Steamboat
Spend approximately 2 hours on a horseback riding tour through the mountainside in Steamboat Springs. Horseback riding is typically available early afternoon for around $100.
Shopping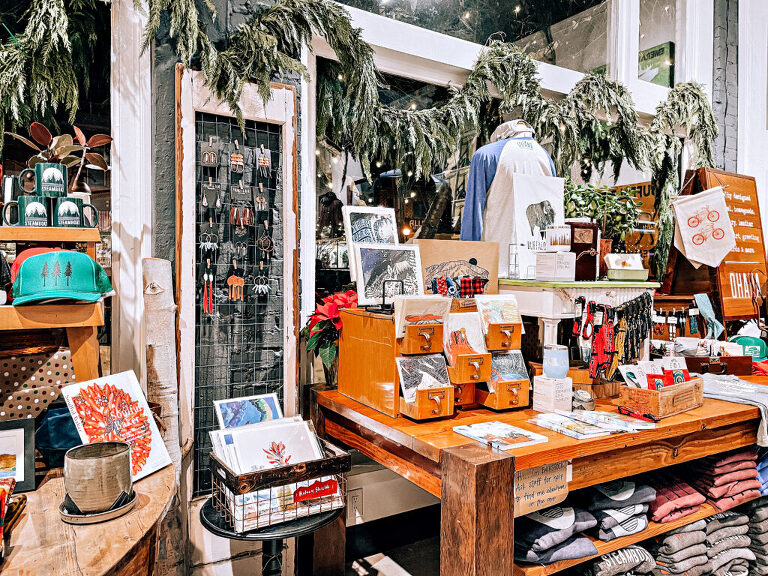 If you're looking to do a bit of shopping, there is an opportunity to not only at Steamboat Mountain Resort but also in town at Steamboat Springs. There are some cute little mountain shops that will catch your eye!
We spent a long weekend at Steamboat Resort. The time we spent here was enjoyable, to say the least and one we look forward to repeating in the near future. As we are Ikon pass holders and Steamboat Resort is a part of the program, we love that Steamboat is unique and full of things to do. You can easily spend 3 to 4 days getting to know Steamboat Springs!
PIN ME!