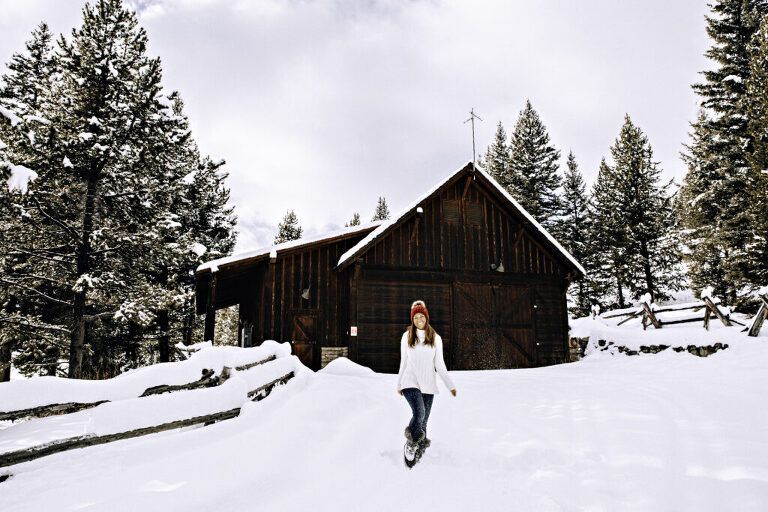 Living in Florida has completely changed the way I look at photos but with the opportunity to travel to a winter location for a period of time, it made me re-evaluate the way I think about Instagram photo ideas during winter.
If you're surrounded by snow, cold weather, warm and bulky clothing, here are some great examples of the best Instagrammable photos in winter season.
Snow Covered Field or Mountain Poses
If you're near a large field or mountain resort with open landscape, capture a few images of yourself or add in a partner or friend. Its's a great way to show your personality or clothing.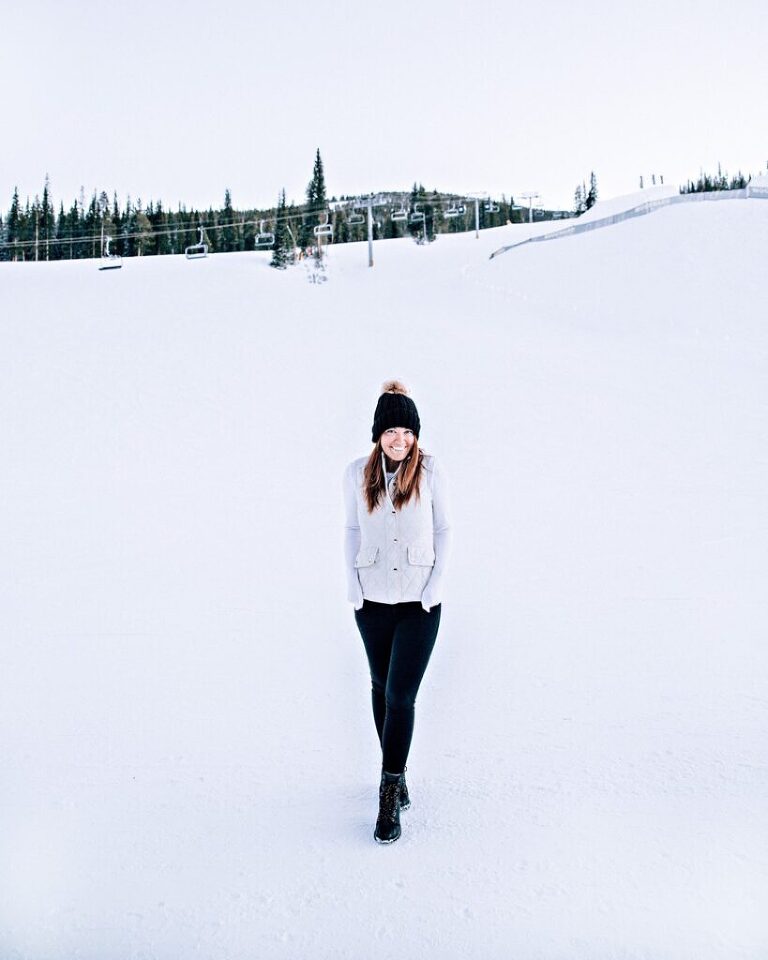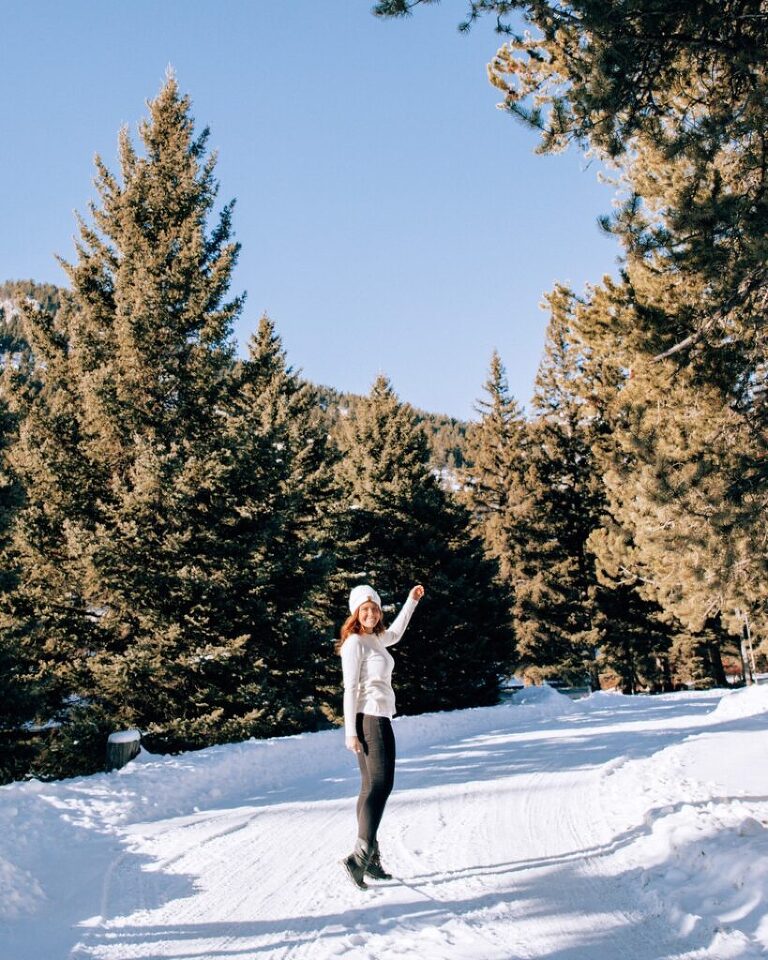 Play with the Snow Photo Ideas
There's nothing like using the snow around you as a prop in your winter photos. Add to any photo by kicking up snow, throwing it at a friend or dropping to the ground and playing in it. You are surely to get a ton of snow in your boots or soaked into your clothes, but it looks beautiful in photos!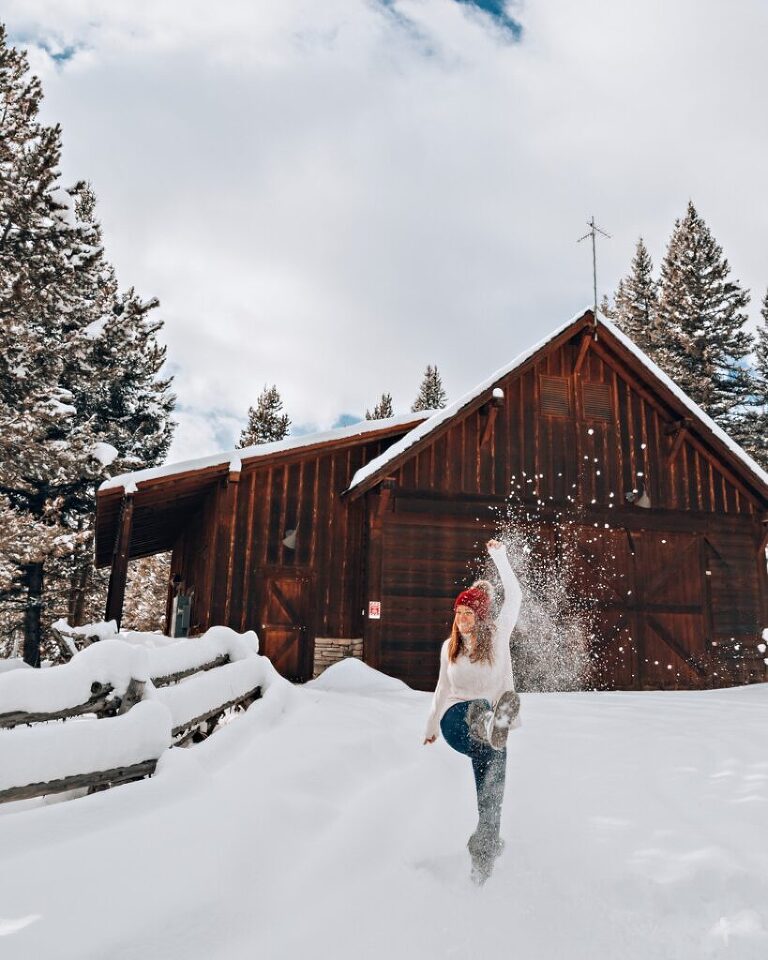 Pool, Hot Tub, Hot Springs Photos in Winter
Some of the most epic and beautiful Instagram photos with snow are when someone is in a pool, hot tub or water of some sort like a hot spring. The blue water really pops with the snow capped mountains or any white snow that will be in your image.
Barns, Fences and other Structures Images
It's likely that you have an array of structures that can be used for your next Instagram winter photo. Find a bridge, barn or fence to use. These add depth to your image and really show off the scenery.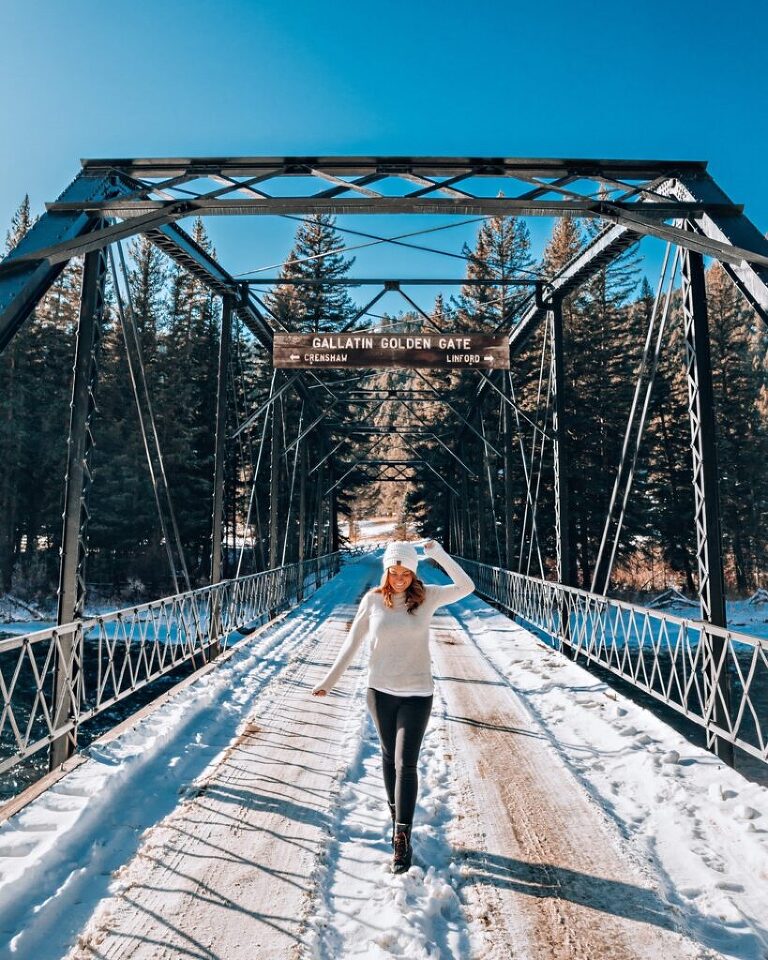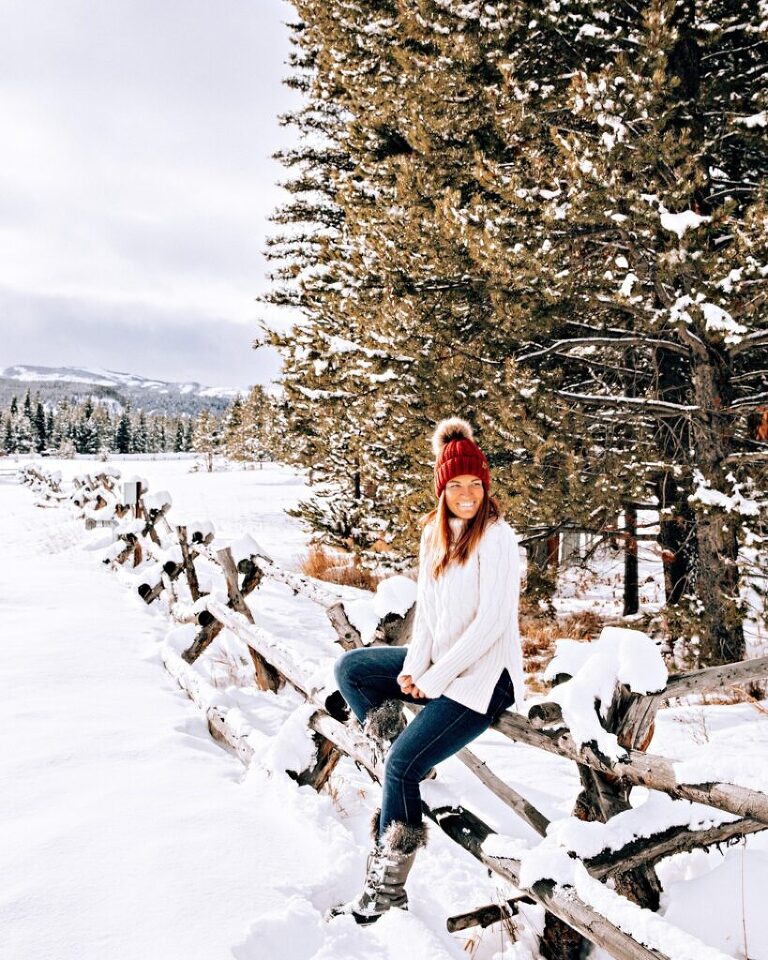 Use a pop of color with your Winter Photos
Another great way to add depth and a different perspective to your winter images is to use color! A pop of color in your clothing goes a long way when its layered over white snow or snow covered trees.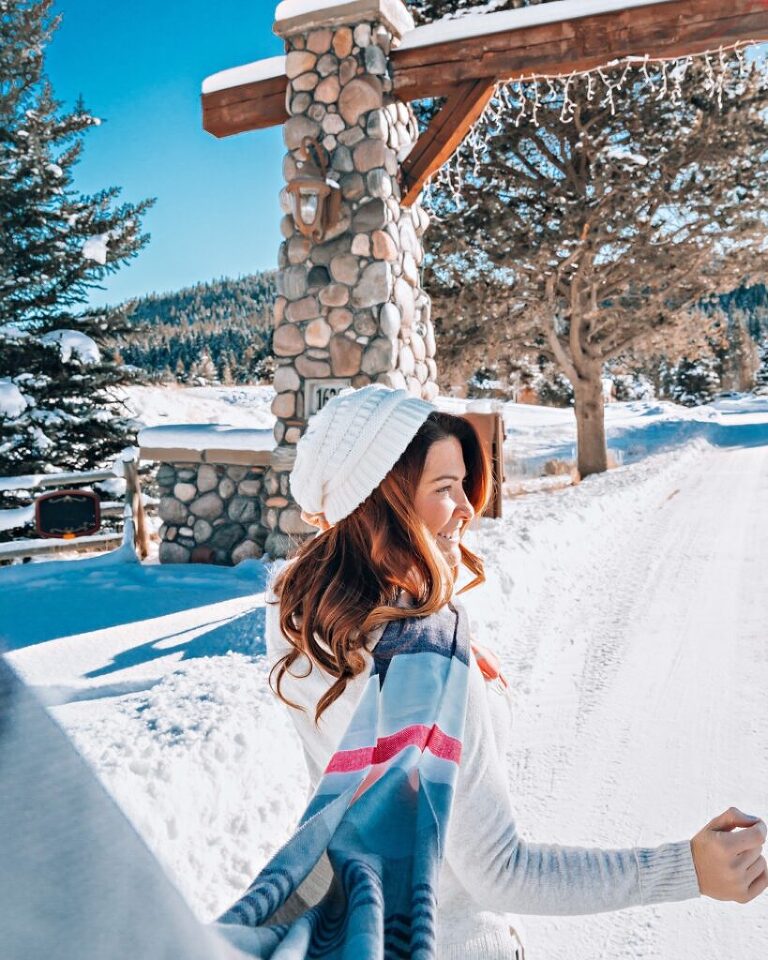 Snow Covered Tree line Photo Ideas
This is one of my favorite Instagrammable photos for winter. Snow covered trees with a bright blue sky, offer a different viewpoint for the image. I don't always find the perfect combination for these images but every once in a while the opportunity presents itself.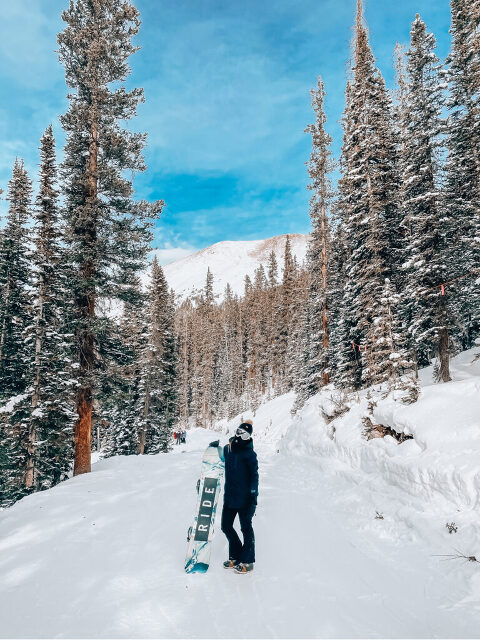 Snowmobile or Vehicle Prop Photo Ideas
During winter, there are many opportunities to participate in winter activities like snowboarding, snowshoeing, snowmobiling, skiing, etc. Use these activities as a backdrop in your winter images.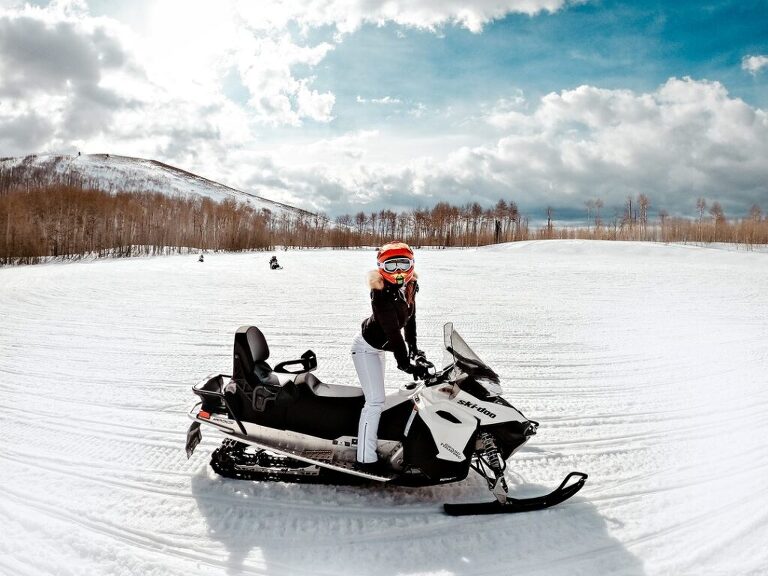 Try to play around with your perspectives, color in clothing, and view points. Shoot from the ground, shoot from above, there are endless opportunities to capture the best instagram worthy pictures when you're in winter. White snow always helps brighten up an image so use this to your advantage when you can.
If you have other ideas, feel free to share below!
Till next time guys!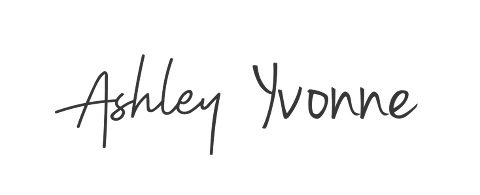 PIN ME!