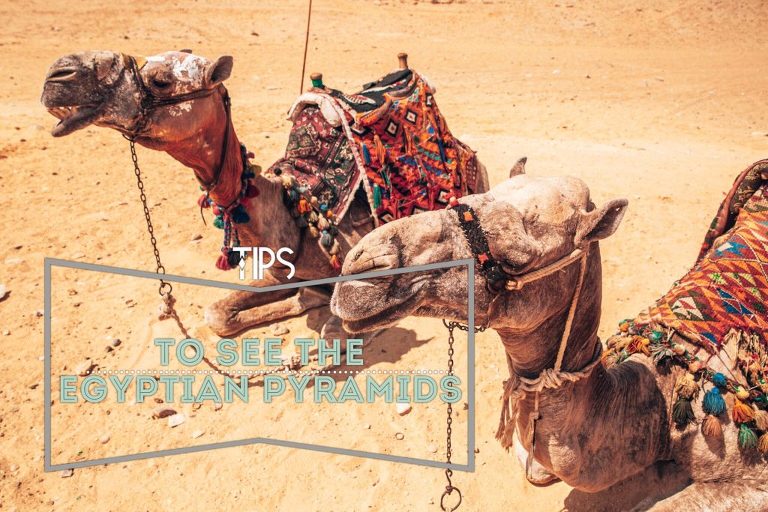 If you're visiting the Pyramids for the first time, you'll want to know all the tips and tricks. The famous pyramids of Giza are not the only pyramids near Cairo. There is a lot to see and there are even a few that you can enter.
If you're staying in Cairo, the pyramids of Giza are about an hour by car. We chose to stay in a hotel that backed up to the pyramids. The Marriott Mena House had a great view! It was hard to believe we were waking up to it each morning.
When you arrive to the Pyramids of Giza, I recommend arriving early as possible. Hours vary depending on the season. The pyramids typically open around 8 am. Tour buses arrive around 9 to 9:30 am, and the groups of people will dramatically increase. It costs 120 EGP to get into the site. I recommend this site first as the others nearby aren't as busy.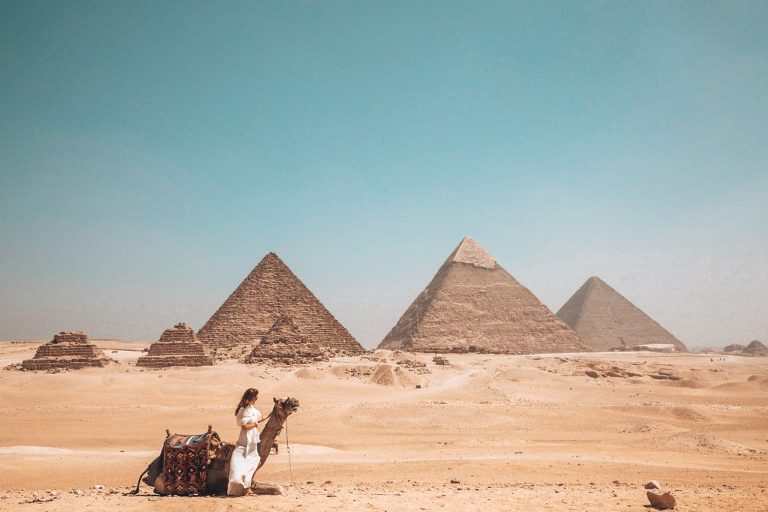 We opted to use a private tour company that took us to the pyramids. When we arrived, we decided to pay for a camel ride. You can easily walk around but there was something about adding a camel ride to our experience that made me excited. We went to the sand dunes to get a better view of the pyramids and then over to the Sphinx. (Tip, you can negotiate price for a camel ride. We paid $60 USD for 2 people, 2 camels.)
The largest pyramid in Giza, you can arrange ahead of time to climb to the top. From what we understand, it's expensive but not sure of the costs.
After Giza, we drove to Saqqara and Imhotep (120 EGP). These look much different from the pyramids of Giza. These have large levels. The King wanted a special burial tomb instead of being buried in the ground so he asked for one to be built. They started with a level one block, and the King asked for it to be made bigger, so another level was built, so on and so forth.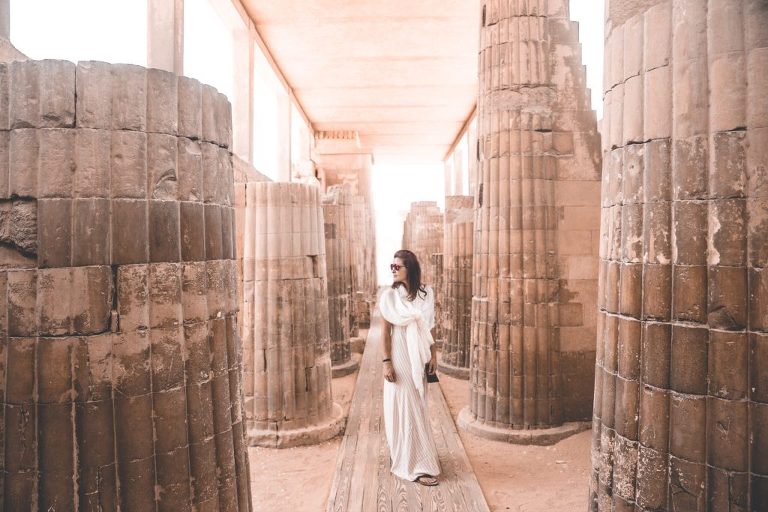 The third area we visited was Dahshur (60 EGP). The most famous of pyramids in this area is the Bent pyramid. These are the oldest pyramids in the country and referenced as the "real" pyramids of Egypt. The Red Pyramid of Dahshur is one that you can enter the chamber. This pyramid was the first smooth sided pyramid ever built. (Tip, bring water and be prepared for exertion. The climb up the steps can be difficult but the descent into the chamber is also difficult because of how steep it is. Once you're inside the chamber, it can be difficult to breathe as well. Take your time and take it easy.)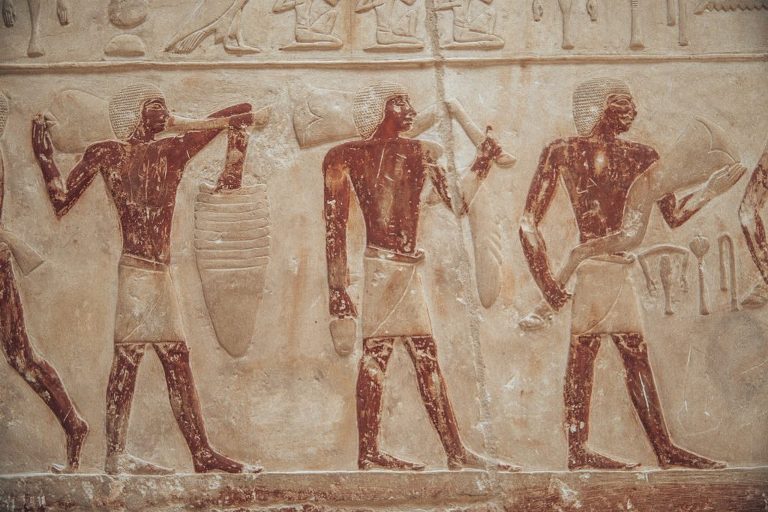 Did you know there are over 110 pyramids in Egypt? Yes! I had no idea either. There's more than the Giza pyramids so take your time, protect yourself from the sun and bring water!
Till next time guys!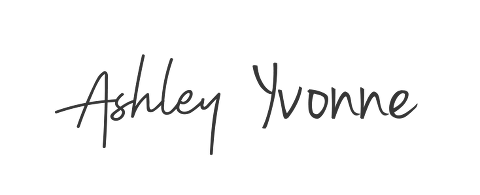 A wife, a mom to 2 pups, a photographer & a world traveler from the Tampa Bay area. I look forward to each and every destination and equally enjoy prepping and planning each of those travels. My passion for travel and photography is addictive and I hope by sharing my images and visions that you'll be inspired to create, dream and bask in your next adventure.