Amsterdam has some beautiful sites and historical treasures to find. From the canals to the architecture and the Anne Frank House. There is so much to see and do in Amsterdam. We have a compilation of the best things to do in Amsterdam, which is within Europe. Whether you have 48 hours or one week, we have some must see things to do and see while you're in Amsterdam.
Take a Bike ride
The main thing you will notice about Amsterdam when you arrive are all of the bikes. Amsterdam LOVES bikes! Honestly, I think it gives Amsterdam a ton of charm and it made me want to join all the bike riders. It's a great way to see more of the city.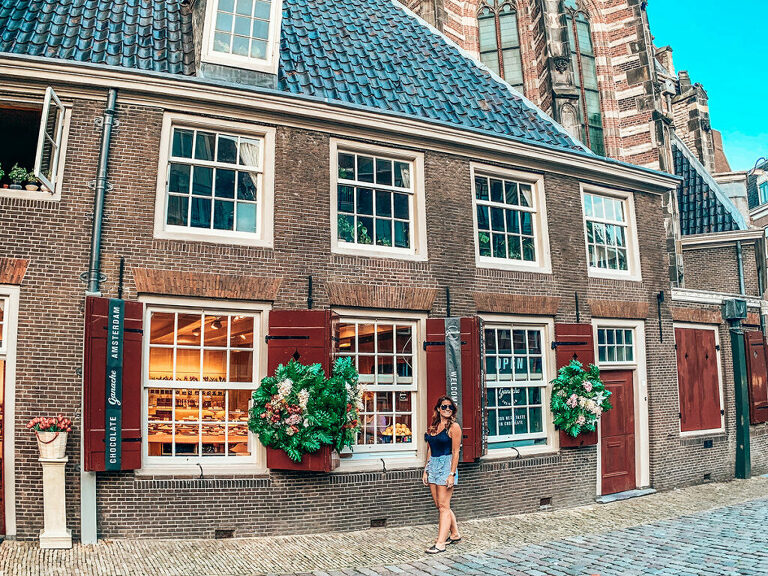 Free Walking Tour
If you've seen some of my other blog posts, you know I love a walking tour of different European cities and a FREE walking tour in Amsterdam is no different. It's a great way to learn a lot about the history and culture in Amsterdam.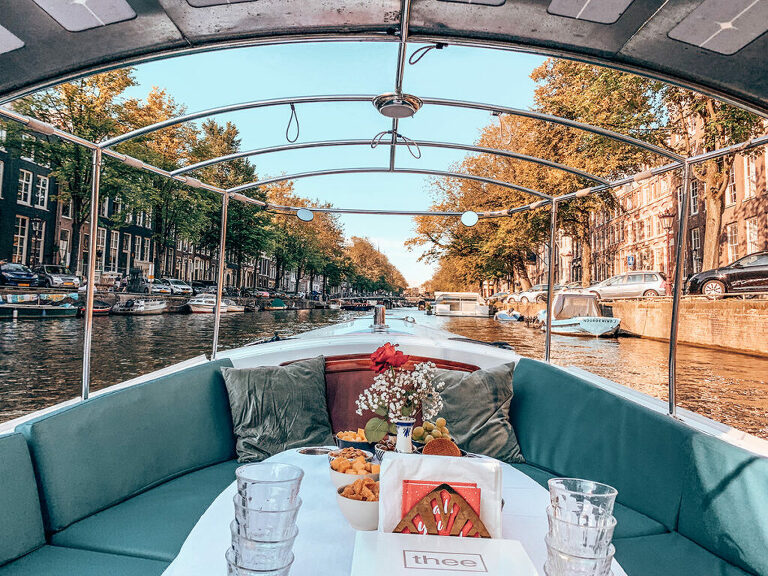 Go on a Canal Cruise
When you get into Amsterdam, you won't help but notice all the canals running through the city. Once you take a walking tour, be sure to check out Amsterdam by boat! We took one specifically through Romantic Tour Amsterdam. Our sunset cruise through the canals of Amsterdam are complete with champagne and cheese. Be sure to check them out. Rocco was a great tour guide during our two hour boat tour.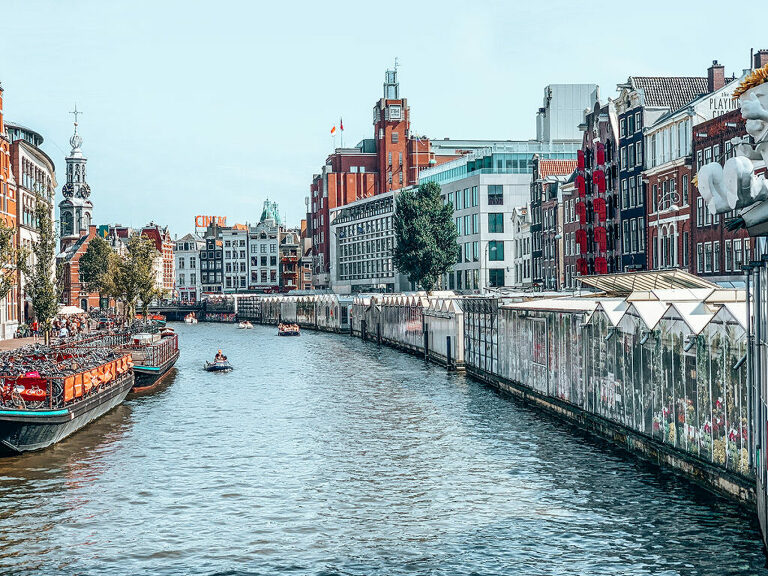 Visit the Bloemenmark't- Flower Market
The flower market is one of the more popular things to do in Amsterdam. The market is complete with bulbs of a variety of flowers along with dried flowers. You won't find as many fresh flowers here as you would think but its definitely worth to check it out and grab some tulip bulbs. They make for great gifts.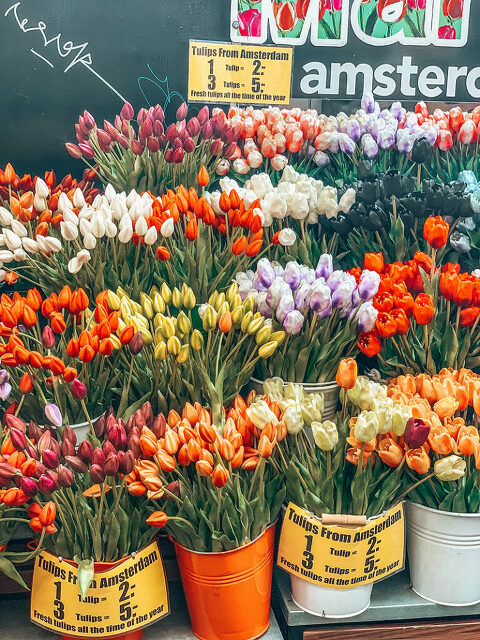 See the Tulips
If you're able to make it to Amsterdam during the Tulip season, you do not want to miss it. You'll see every color of tulip and walk among the most beautiful fields. Be sure to grab some photos!
---
READ MORE
---
Visit the Anne Frank Huis
No visit to Amsterdam would be great without a visit to the Anne Frank Huis. We've been several times to Amsterdam and unfortunately have never been able to visit yet. You'll need to purchase tickets before you travel to Amsterdam. Don't be mistaken, this visit will be busy with tourists so expect it to be crowded but try to enjoy the visit. You'll likely only want to do this once.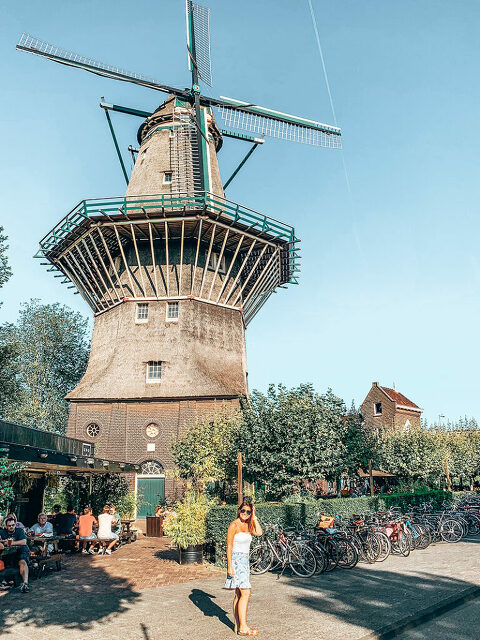 Beer Tasting at Brouwerij't IJ
A real life windmill is located here and its perfectly placed so you can enjoy a brew while taking in the view. Located directly on the canal among many restaurants.
Visit the Parks
There are many beautiful parks in Amsterdam. Grab a picnic basket full of meats, cheeses and other goodies and enjoy your time lounging on a blanket. The weather can be perfect during the Spring and Fall. The colder it gets, grab a blanket and cozy up with a hot chocolate.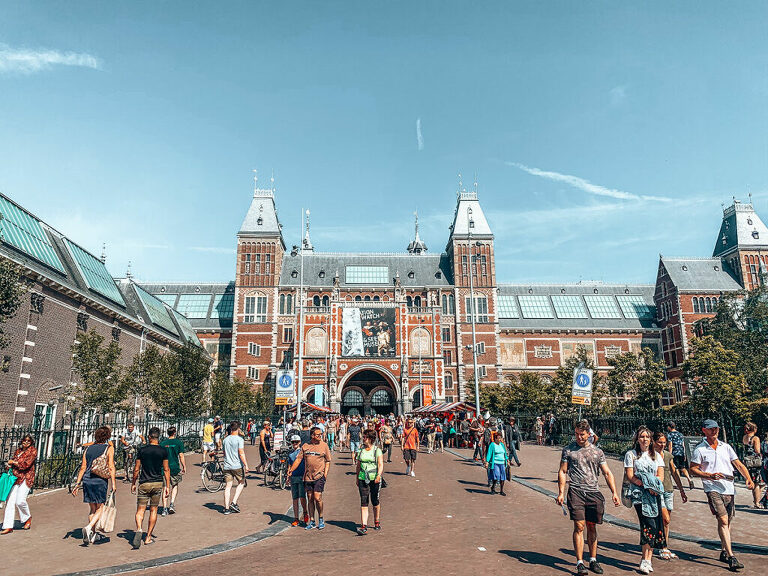 Visit a museum- Rijksmuseum and Van Gogh
Another perk of visiting Amsterdam are the museums at your fingertips! I have personally visited Rijksmuseum and the Van Gogh Museum. I highly recommend visiting. You can take a paint class outside the Rijksmuseum as well and feel like a real life Van Gogh (or close to it).
Take a swing above the skyline
Above the few skyscrapers that Amsterdam has, there are a few swings located on the top of one of them. You can swing out over the building and get a little bit of an adrenaline boost at the same time. Check out A'dam Lookout for the extreme swing.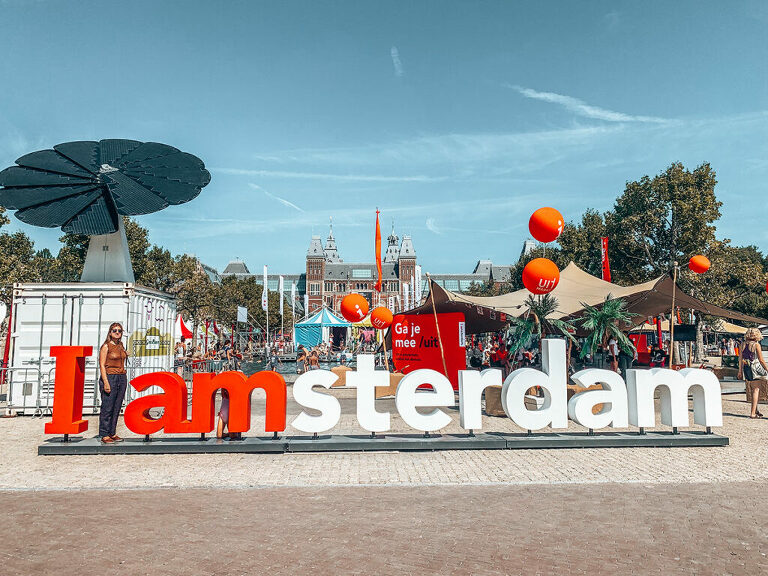 Take a picture at the Iamsterdam sign
The Iamsterdam sign's move around the city every once in a while but there are two places the sign usually always stays. One is at the Amsterdam airport and the other is front of the Rijksmuseum.
Visit the Jordaan Neighborhood
One of the newest upcoming neighborhood's in Amsterdam is Jordaan Neighborhood. It's a trendy neighborhood with lots of young professionals dining in the hip bars and cozy restaurants. Spend a day here getting lost.
See the Heineken Experience
Another option to taste beer is the Heineken experience. You've likely had a Heineken elsewhere but I promise it tastes even better when you have it here. This is no longer the site Heineken is made but it is a historical site and worth the visit.
As you can see these are just a few of the best things to do in Amsterdam. From walking the city, exploring museums, eating in Amsterdam to tasting the best of microbreweries. If you've had a great experience doing something other than those listed above, please let us know! Amsterdam is a beautiful city with a plethora of culture and history waiting to be discovered.
Till Next Time Guys!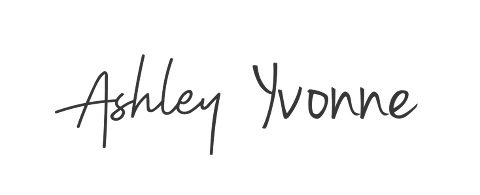 PIN ME!