France is a popular country to visit in Europe and with so many beautiful cities to visit each year, it's hard to choose which should be on your list. We recommend starting with what the purpose of your trip should be, relaxing, wineries, adventure, etc. There is something for everyone in these top cities to visit in France!
If you're looking for the top cities to visit in France, look no further as we have a few cities, oceanside villages and wine towns on our list.
1.Paris
Paris is one of my favorite cities not just in France, but the entire world.  It is a magical city.  There are world famous sites such as the Eiffel Tower (the views from the top are spectacular) and Arc de Triomph.  Be sure to visit the museums such as the Louvre (buy tickets online and get there first thing in the morning to avoid the worst of the crowds) and Musee D'Orsay (seeing the city through the back of the clock on the top floor is a personal favorite).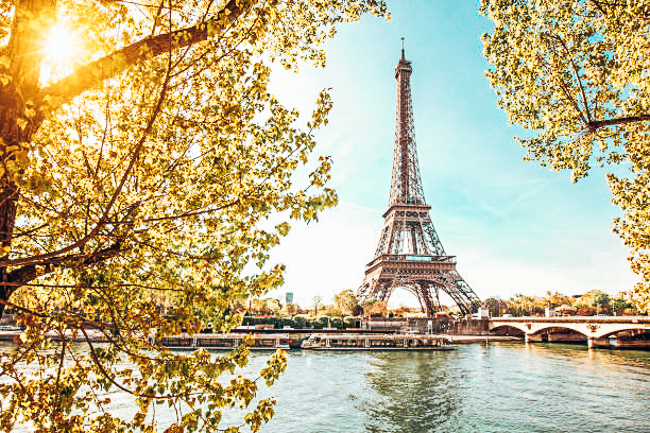 There are world famous foods such as cheese (visit a cheese shop in the markets and have a picnic in one of the many parks), escargot and pastries are a must.  There are many incredible experiences such as a cheese and wine tasting workshop, sailing down the Seine in the evening, taking in a cabaret show in Montmartre, strolling the streets or just sitting in outdoor café and watching the world go by.  There is truly something for everyone in Paris. 
Contributed by James – Travel Collecting
---
2. Beaune
Beaune is a beautiful French city in the heart of Burgundy, or Bourgogne as it is called in French. Surrounded by swathes of vineyards, the city is midway between the mustard town of Dijon and the wine village of Nuits-Saint-Georges. Situated in Eastern France, Beaune is characterized by its countless wine merchants, cobbled lanes, medieval ramparts, and historic buildings.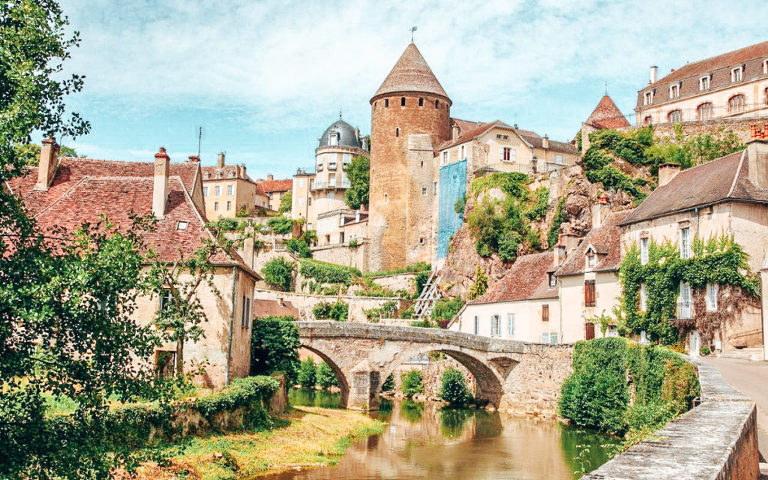 Of particular note is the 15th-century Hôtel-Dieu Museum, which is a former hospital turned museums. Nearby, Athenaeum bookshop is dedicated entirely to all books wine-related, while other town highlights include plenty of local Burgundian architecture and the chance to sample plenty of local French cuisine. If you select just one French city outside of Paris to add to your top ten cities in France to visit, make it Beaune!
Contributed by Sophie – Solo Sophie
---
3. Versailles
Versailles is a historic town in France. An epitome of luxury, royalty and French heritage, Versailles makes for an ideal day trip from Paris. It is located only 20 kilometres away from the capital city.
Versailles was built by King Louis XIV in the 17th century. He was in search of a new seat of governance and administration, and Versailles made for a perfect match. Once built, the Palace of Versailles became a symbol of grandeur and power for the French monarchy. This palace was also marked the outbreak of the French Revolution and ultimately the fall of the monarchy in France.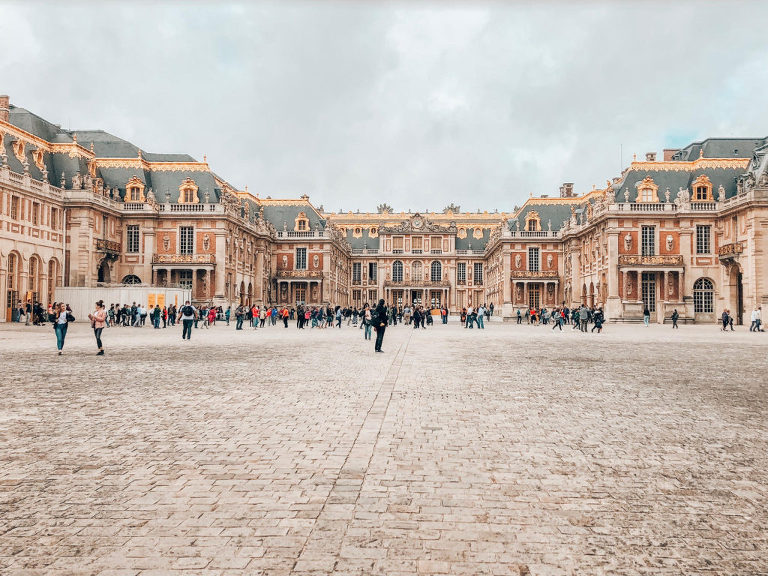 Versailles also witnessed many important treaties,including the Treaty of Versailles that ended the first World War in 1919. Today, the Versailles Palace is a magnet for thousands of tourists every year.  
Contributed by Mayuri – To Some Place New
---
4. Biarritz
Biarritz is the Saint-Tropez of the Atlantic coast, located in southwestern French Basque Country. The town is an unusual blend of elegance with laid-back surf culture, where posh restaurants and spas mix together with surf shops and schools.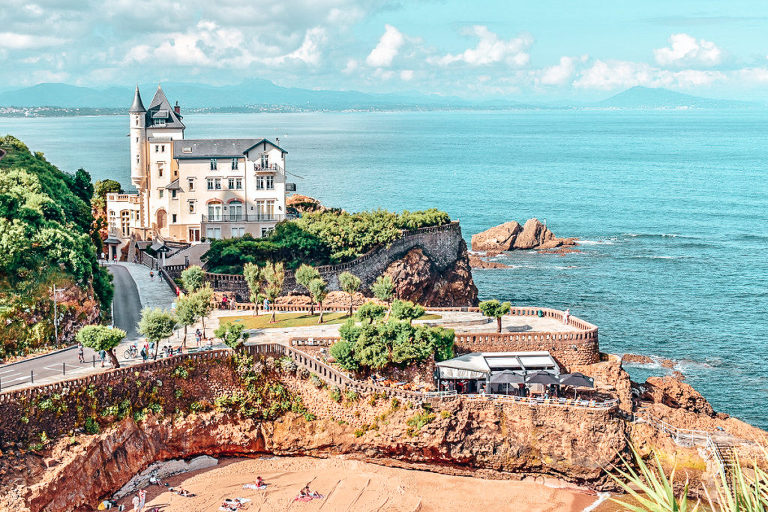 Once a whaling town, Biarritz's history as summer holidays destination dates back to the middle of the 19th century when empress Eugenia (wife of Napoleon III) discovered Biarritz and fell in love with its long sandy beaches, cliffs, and therapeutic sea waters. Since then many rich and famous have visited Biarritz and some of them have their summer residences here.
Contributed by Anna – Liquid Traveling
---
5. Toulouse
Toulouse, known as the Pink City, is in southwestern France. It runs along the River Garonne and gets its nickname from use of distinctive pink terra cotta bricks. 
Toulouse is the European capital of aeronautics and space. La Cite de l'espace, Aeroscopia and Let's Visit Airbus will delight aviation and space fans.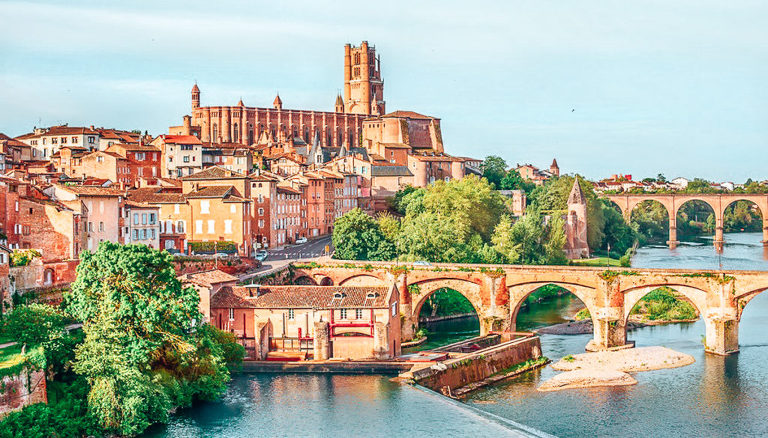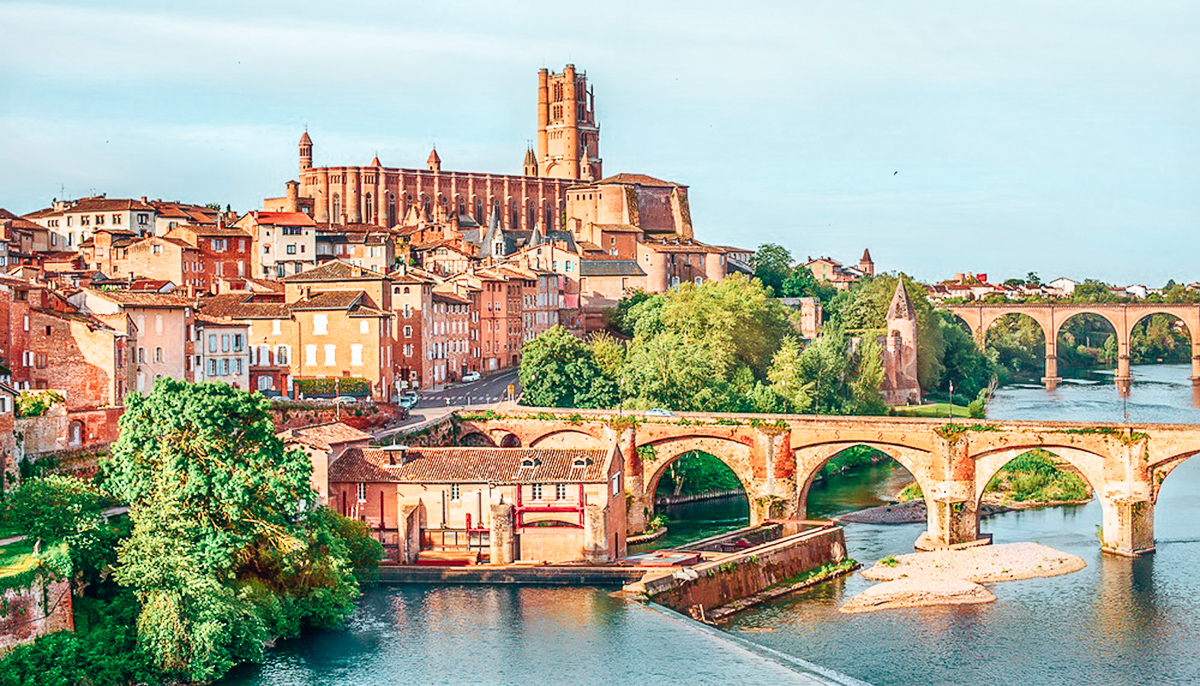 Food lovers will find abundant classic French flavors. The region's many duck farms produce exquisite foie gras. Be sure to visit the Victor Hugo Market. It features farm-fresh produce, dairy products, fresh fish and meats as well as bistros and patisseries all beckoning you to sit down and grab a small bite. 
Experience the history as you wander down the Rue de Taur from the Capitol building to the Couvent des Jacobins, the final resting place of Saint Thomas Aquinas.  
This diverse and friendly community will make you feel welcome from the time you arrive.
Contributed by Sue – Food Travelist
---
6. Strasbourg
One of my favorite cities to visit in France is Strasbourg. Located in the Alsace region near the border of Germany, Strasbourg has a pleasant mix of French and German influences that can be seen throughout its Old Town. The architecture is especially delightful, with half-timbered houses accented with colourful flower boxes, and an impressive Gothic cathedral towering over the historic city centre.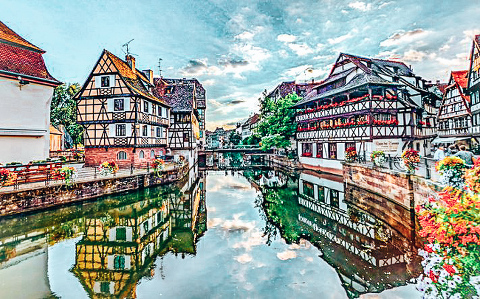 Besides wandering the cobblestone lanes, one of the best ways to experience Strasbourg is to go on a scenic boat cruise around the Grande Île. The boat trip showcases both the old and new of Strasbourg and is particularly romantic after sunset when the buildings and bridges are lit up.
Contributed by Rhonda – Travel? Yes Please!
---
7. Annecy
We've been traveling Europe full-time for about 2 years, and have found it's rare for the most touristy places to live up to the hype. Not so with Lake Annecy. From the very beginning, we were utterly charmed by the canals (Annecy is often called Little Venice), the beautiful buildings and most especially the breathtaking scenery of the lake with the mountains as backdrop.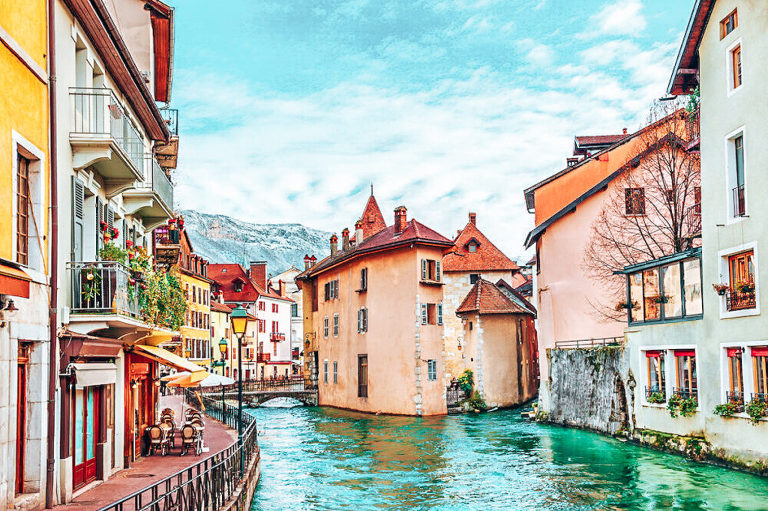 You can easily spend a weekend in Annecy centre, but, if possible, leave time to explore the lake and the surrounding areas. One of our favourite places nearby is the Gorge du Fier, which allows you to walk through a ravine over a torrent of fast-flowing water.  
Contributed by Kat – Wandering Bird Adventures
---
8. Colmar
Colmar is a charming well-preserved town in the Alsace region of France. It's a beautiful and colorful place filled with half-timbered medieval buildings that look and feel like a fairytale. There is a beautiful canal that so fittingly gives Colmar the name Little Venice. It's located on the Alsatian Wine Route and would be considered the wine capital of that region. They even have a famous wine festival every year during the summer. The Winter time is especially beautiful when they have their famous market and all the buildings are decked out in the most beautiful & festive decorations and dazzling lights that illuminate the town.
Contributed by Marika – Clumsy Girl Travels
---
As you can see there is no shortage of beautiful towns and villages in France. I have a preference towards towns with bright colors, medieval look and canals to stroll. Add in wine tasting and I'm one VERY happy girl! If you're looking to add another city in France and are curious about what to do in Limoges, check this out. Of course, we aren't done exploring France so if you have recommendations on a top city to visit in France, drop them below!
Another beautiful country to visit and read more about is Croatia!
Till next time guys!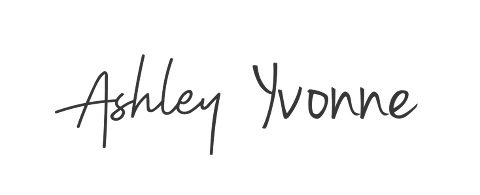 PIN ME!