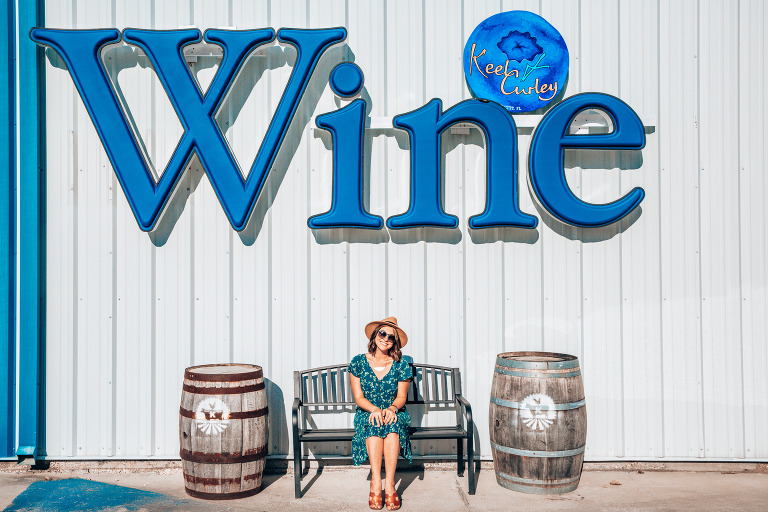 Stomping on grapes is NOT the primary process for wine making these days, in fact, it's quite rare. But you may have noticed it popping up in more local festivals & events. This summer we got to experience our very first grape stomp at Keel & Curley Winery, just outside of Tampa in Plant City, FL!
We had talked about doing this for a long time. I mean, what wine lover hasn't dreamed of dancing around in a barrel full of grapes? I know all of the I Love Lucy fans reading this already have a perfect image in mind of what I'm talking about. But this wasn't just your typical grape stomp, in fact, we were actually stomping on many of Keel Farm's local crops, including blueberries, and various citrus fruits, to create a sangria!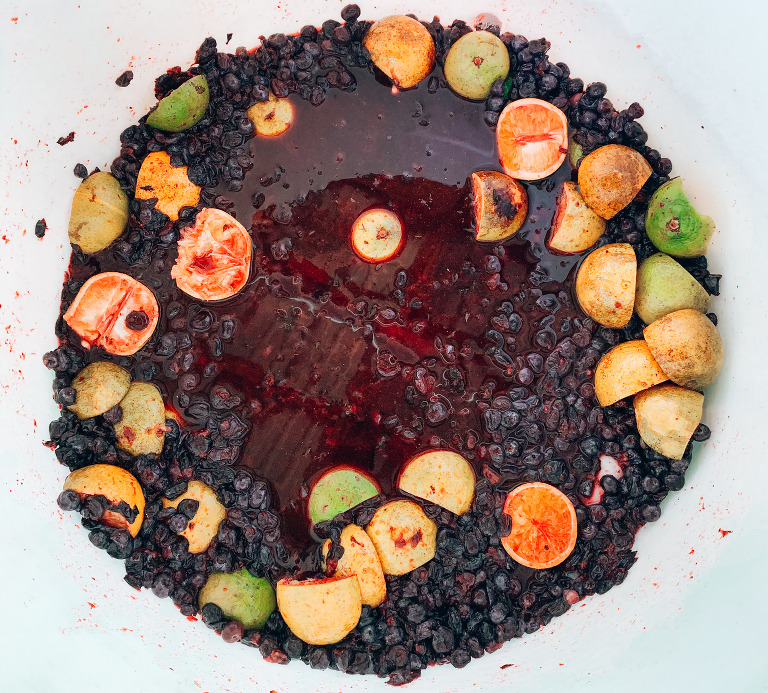 I know what you're thinking, "do they actually use the juice from the fruits that you stomped on?" "Am I drinking foot wine?" And the answer is…YES, they do! But don't worry, this process is considered to be perfectly sanitary, as the combination of the acid, sugars & alcohol prevent bacteria from surviving in the wine. And while this is not how they make the majority of their wines, we actually did sample some of the previous sangria that was made from their last grape stomp event, so we can tell you first hand – It didn't taste like feet, hah! Actually, it was light, refreshing, and not too sweet, which we enjoyed.
Before diving right into the grape stomp, we took a walk around to explore, as this was actually our first visit. The grounds are quite lovely! And while there's only a small vineyard, there are acres of surrounding land with many different crops. If you're interested in seeing more than just the vineyard, you can book a tour to learn all about Keel Farms.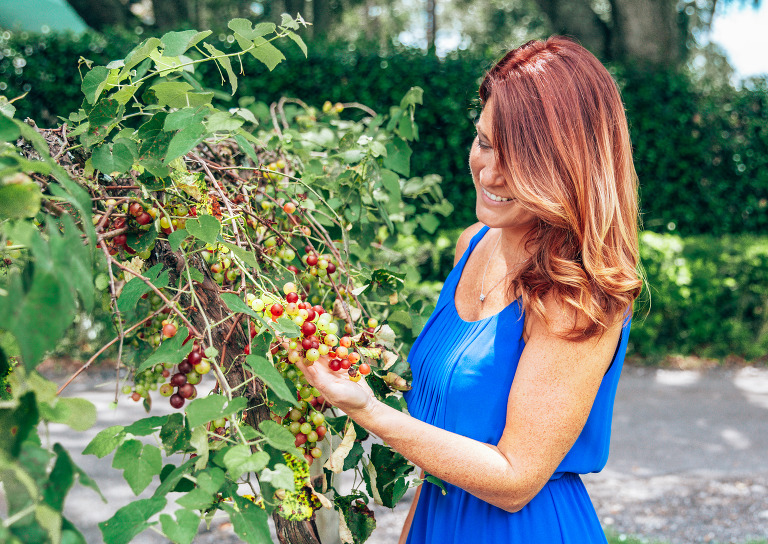 While we waited our turn to stomp, we enjoyed a glass of their dry blueberry wine. If you prefer sweeter vino, they have a great selection of fruit wines, like strawberry riesling, peach chardonnay, black raspberry merlot, and more. We were ready to keep sampling, but then, it was our turn!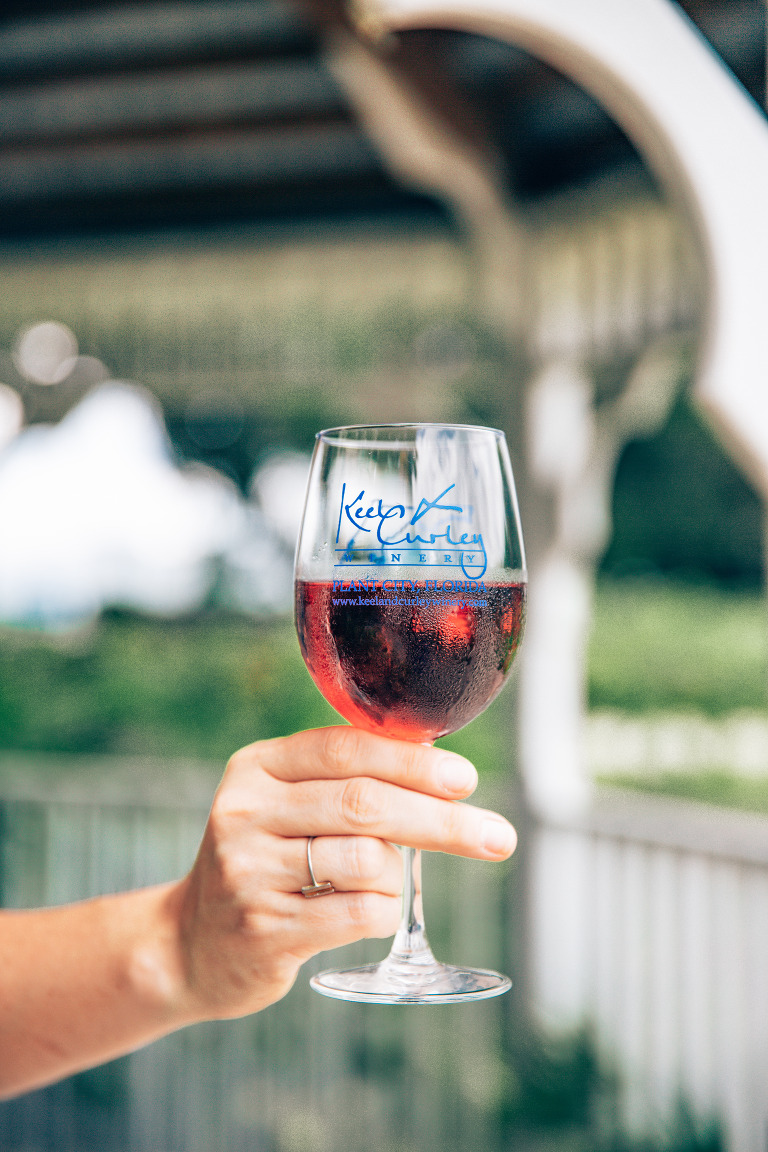 Ashley, Brittany, Avery & I, all stepped into our buckets at the same time and had quite a shock! It wasn't because of the texture, or that our feet were turning colors; all things we had considered a possibility. It was just freezing! Literally, FREEZING. We had no idea the fruit was that cold. Something to keep in mind if you're stomping fruit somewhere chilly I suppose, but since we were in the middle of a hot summer afternoon in Florida, it was actually a welcomed surprise.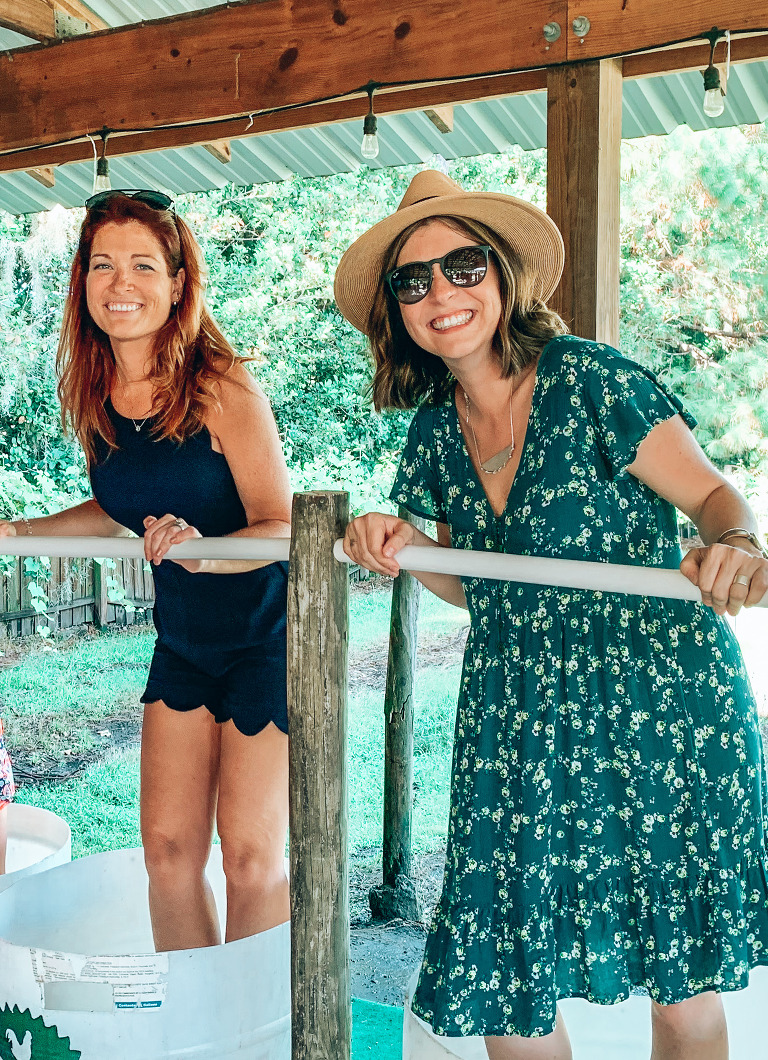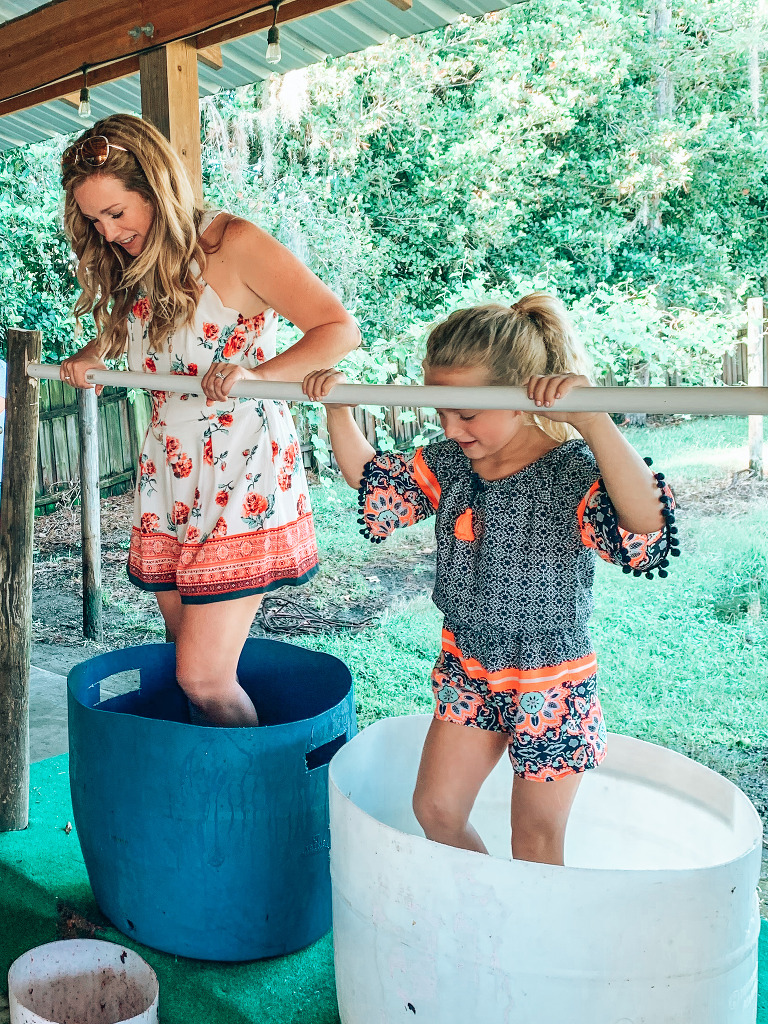 As we stepped, and stomped, and crushed our fruit, we laughed and made funny faces while we tried not to slip out of our buckets. It was squishy, slippery, and just plain fun!
After we finished, we enjoyed some appetizers in the restaurant (highly recommend the bruschetta) and sampled a few beers from their brewery as well, including a delicious sour beer (I love sours). It was an afternoon spent trying lots of new things, which in my opinion is the best kind. Between the winery, brewery, restaurant, the playground & outdoor games for the kids, Keel & Curley Farms has a little something for everyone.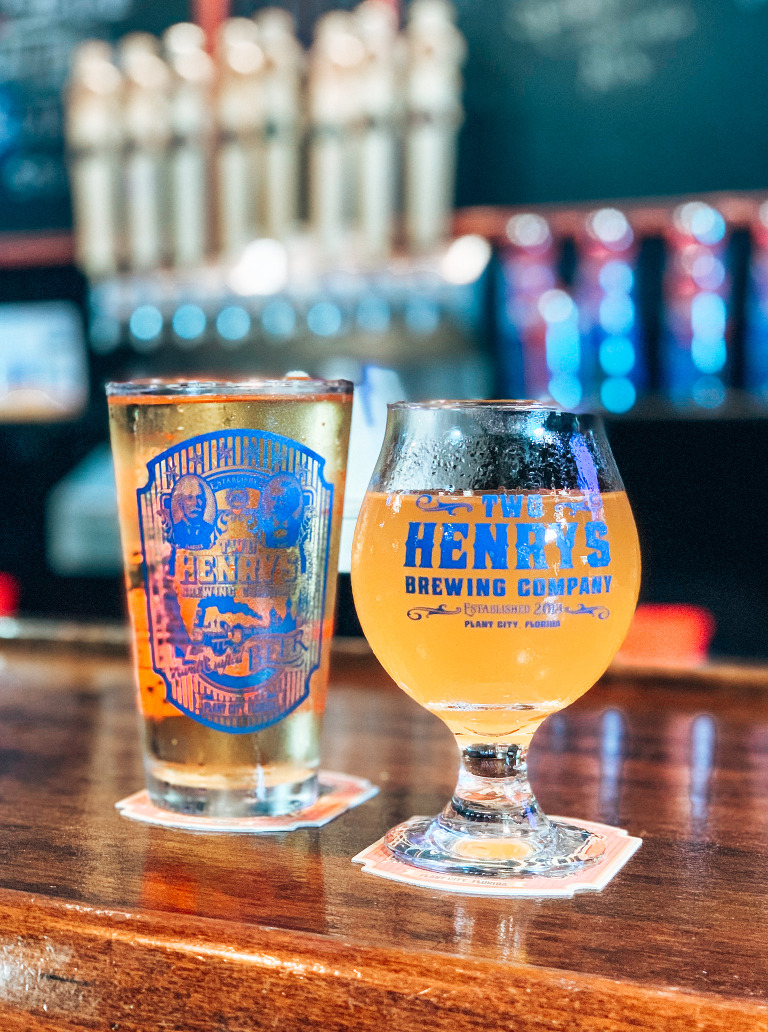 So, whether or not you can get on board with drinking wine in Camelback drinkware, made with feet, we think you should definitely give the stomping a try. When life hands you grapes, dance on them, that's what we say! Although, I hope next time we can get inside a barrel as big as Lucy & Ethel. #goals Haha.
Know of any grape stomp events near you? Let us know! We're ready for more. Check out other North America destinations.
– Dani
PIN ME!