Our itinerary starts in the Northern area of Vietnam in the city of Hanoi moving South to Hoi An. There are plenty of locations that you can and should check out in between these locations, however if you have a limited amount of time, we have the best two week itinerary to Vietnam within Asia.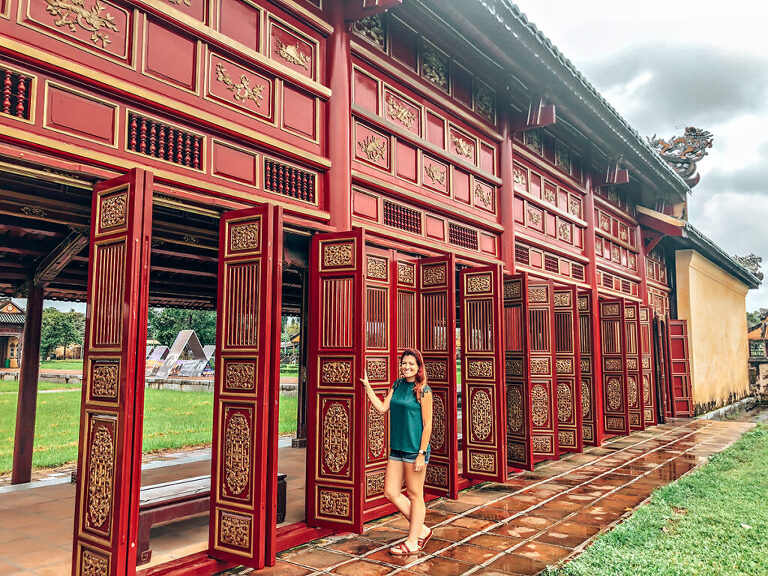 Hanoi – 3 Days
Hanoi is the capital city of Vietnam and one of the easier cities to fly into when flying internationally. You will likely be shocked when you arrive in Hanoi as this city is one of the busiest I've ever been to. The scooters and cars zipping around you will make your head spin. I honestly even took video of how close the cars come to each other. It was exciting and terrifying at the same time. I'm amazed at how well the smaller kids hang on to their parents with 4 people on a scooter altogether.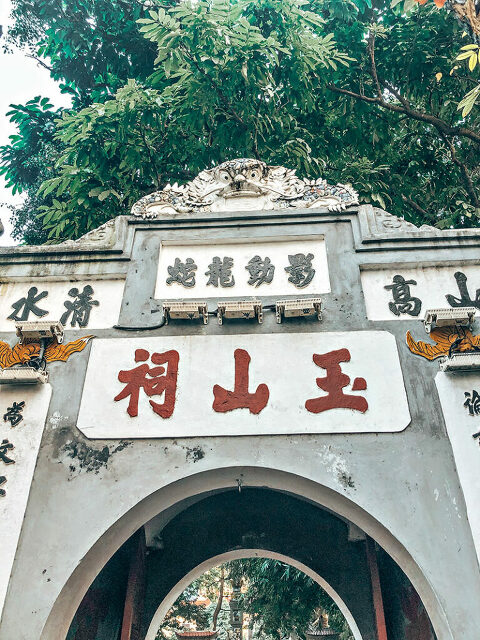 There is plenty to do in Hanoi, from walking around Hoan Kiem Lake, taking a Hop on Hop off Bus Tour, visiting Ho Chi Minh Mausoleum to touring the Temple of Literature (my favorite). Don't forget to see a water puppet show too!
Halong Bay – 3 Days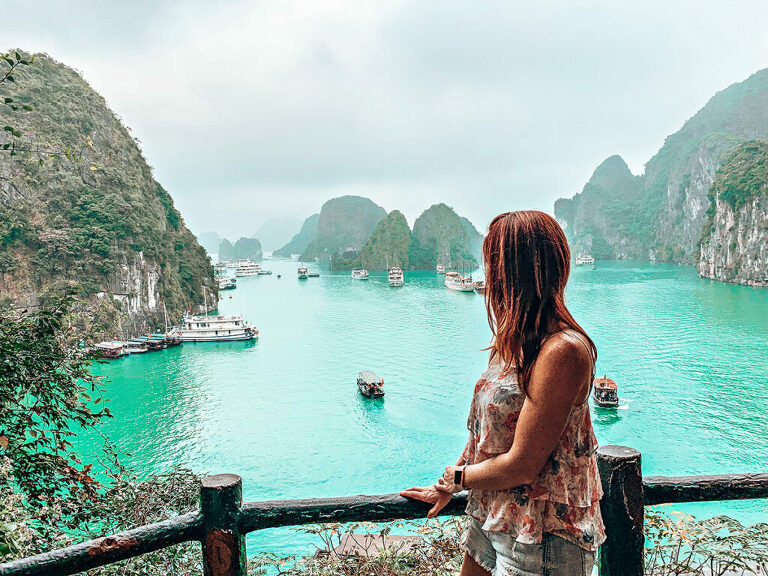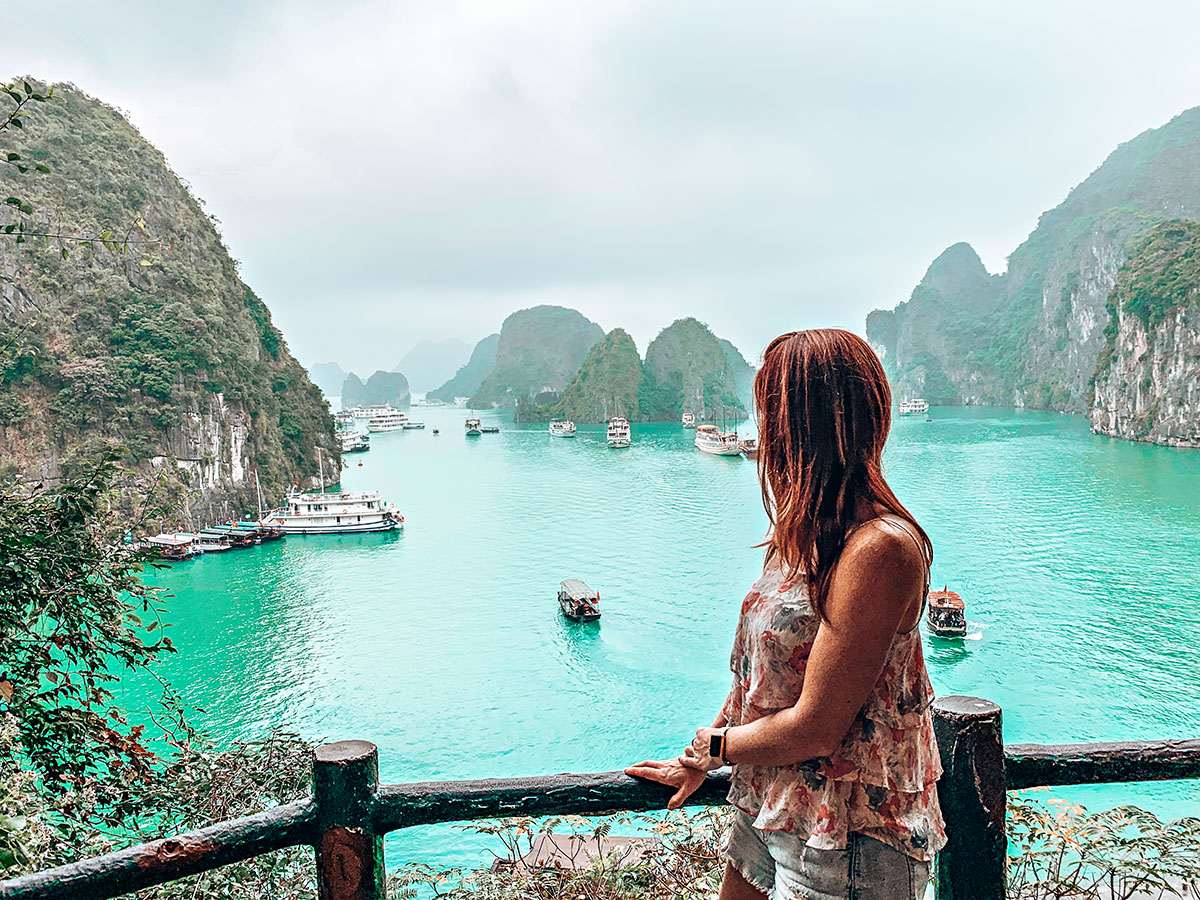 You've likely seen the captivating images of Halong Bay. It is truly even more beautiful in person. The shortest time to spend in Halong Bay is two days/ one night. However, I really recommend to go further and experience more of this natural beauty to get the most out of your two week itinerary to Vietnam. There are options to go as long as five days/four nights and the further you travel into the Bay, the less touristy it becomes.
Hue – 2 Days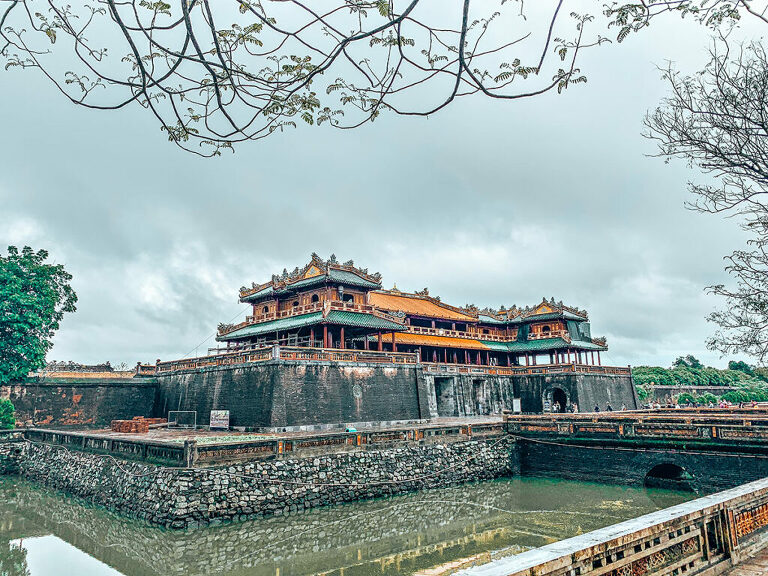 The Imperial city is one not to be missed. This city was the location and center for the Emperor Dynasty. Rent a bike and/or walk inside the Imperial Citadel and around the outer edges to immerse yourself in the rich history that Hue has to offer. Don't forget to check out the Tombs of the Ancient Emperors and Ti Hieu Pagoda.
Da Nang – 3 Days
Personally I am drawn to more of the coastal cities so I was thrilled when we added Da Nang to be apart of our itinerary. Your drive into Da Nang should incorporate Hai Van Pass as well as Marble Mountains. This drive was stunning from Hue to Da Nang. Although we stayed on the outskirts of Da Nang between Hoi An and Da Nang so that we could enjoy both towns. Don't forget to visit Ba na hills, which is an amusement park that hosts the famous Golden Bridge (hands holding bridge).
Hoi An – 3 Days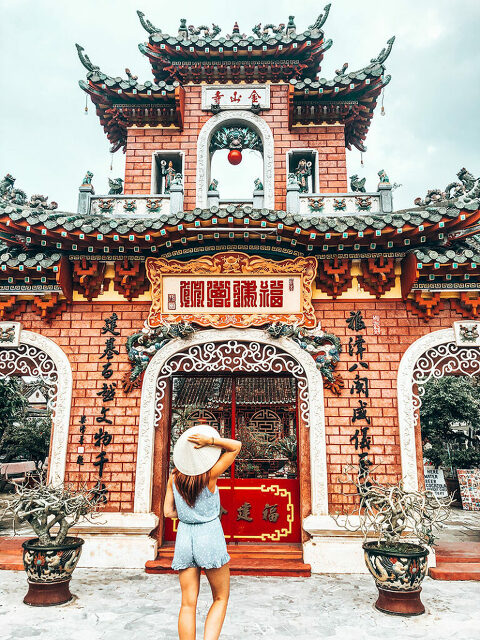 This was one of my favorites from our trip in Vietnam and no not because of the shopping although that was a huge plus! Hoi An is an ancient town situated on the coastal waters with canals running down the middle. I like to call it the lantern city! There are plenty of things to do from shopping, enjoying the food stalls, trying a bucket drink, taking a ride down the canal at night in a bot covered in lanterns and seeing the Japanese Covered Bridge. I even recommend a half day trip to see My Son Ruins.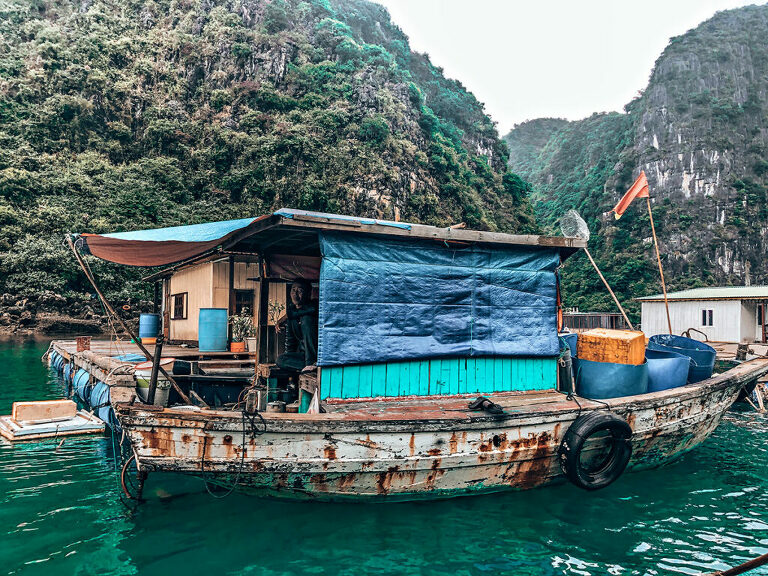 There are certainly highlights of this two week itinerary to Vietnam, although I felt I was able to completely immerse myself in the history and culture that is Vietnam. Take your time, learn about the rich history, get to know the people you come in contact with, be kind, be generous and be sure to EAT, EAT, EAT! I miss the Banh Mi's and the Banh Bao's and all the interesting foods we tried during our time in Vietnam. The cuisine is delicious!
If you're interested in prolonging your trip, check out our Southern Thailand 12 day itinerary.
Till Next Time Guys!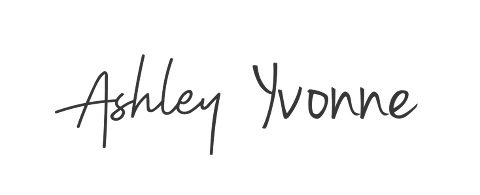 PIN ME!