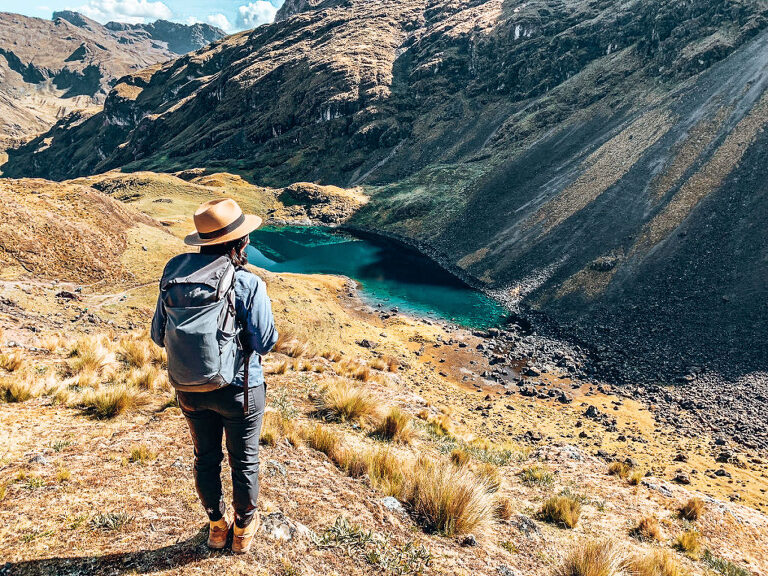 Alpaca Expeditions offers several treks to Machu Picchu. Due to new government regulations in 2019, only 500 people are allowed on the infamous "Inca trail" per day. If you are planning a trip to Peru and would like to do a trek to Machu Picchu, consider one of the many other treks that are offered. Salkantay Trek, Classic Inca Trek, and the Lares Trek are all a few of the treks that you should consider. Each of them range in difficulty, climate change, sites and elevation. 
The Lares trek is one of the many Inca trails that are still in use leading to Machu Picchu within South America. There are over 50,000 miles of trails in Peru, only 20% of them created by the Incas. Although the infamous Inca Trail is a well-known trail, all of the trails are considered "Inca trails".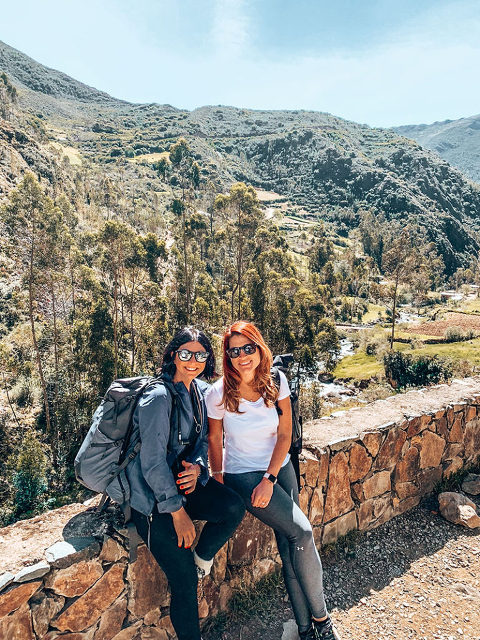 For example, with the help of Alpaca Expeditions we chose to do the 4 Day, 3 Night Lares Trek. It is one of the highest elevation trek's (up to 15,127 feet) and also offers the thermal baths, visiting a local family and a village school to learn more about the local culture and more!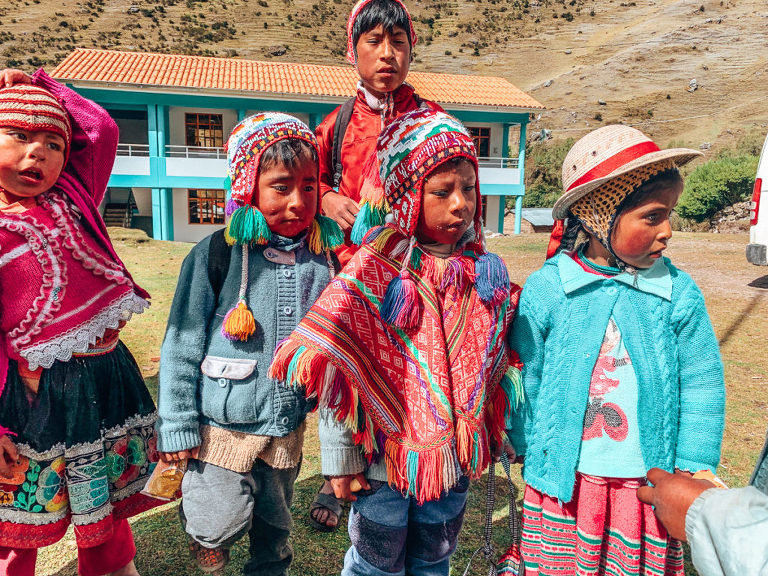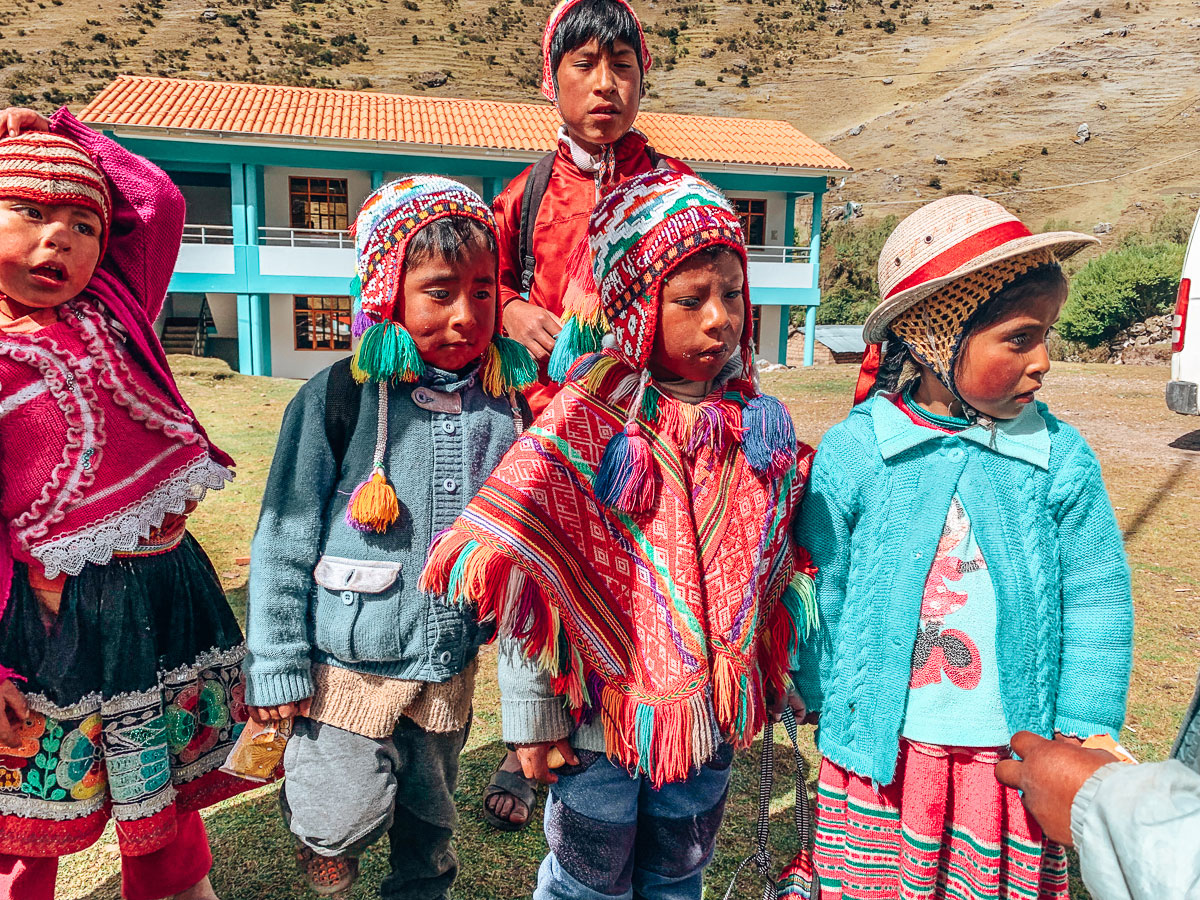 In preparation for our hike to Machu Picchu, Alpaca Expeditions gave us a list of recommended items and we also made a list of what to pack for a trek to Machu Picchu. This list was exactly what we needed. As the weather is unpredictable (we went in May), it is important to bring everything on their list, including rain gear. The last thing I would want to add to possible altitude sickness (yes, we all experienced it) is being wet and cold. 
As for altitude sickness, this is a real thing. I knew it was from previous experience although I had never been as high as this. There are many different symptoms, I personally experienced headaches/migraines and stomach aches. There is no way to know if you'll experience altitude sickness but the best thing to do is to be prepared with some medicine should you experience it. 
Drinks lots of water x 100! Drink more than you think you can drink. The guides will give you Coca leaves in tea at breakfast and lunch, drink it. Also, take some to suck on while you're hiking. It helps give you energy and helps with headaches. I did everything I could have to help prevent altitude sickness but still experienced some serious migraines. My best recommendation is to get into the mindset, prepare the best you can and hope for the best.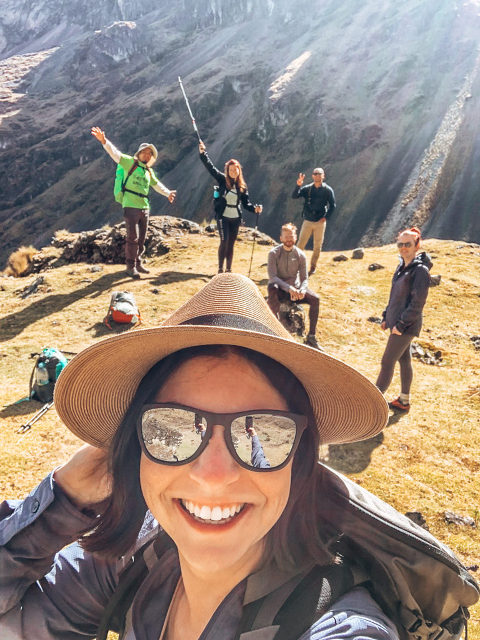 The physical exertion wasn't tough. I felt at times I was walking at a turtles pace but that's okay. Our guide, Edward (Edu), helped us along the way, reminded us to drink plenty of water, take breaks and walk as slowly as we needed. If you do experience some discomfort, the guides are equipped to check your oxygen levels and there is always an emergency horse, just in case. 
As for food, snacks and water, the chef takes care of it all. Each day, we had at least 6 options for breakfast, lunch and dinner. We were given two snacks at breakfast for our day's hike. We were also given water that was boiled and cooled for our hike. Make no mistake, this food was DELICIOUS! We even had a cake made on the last day for us.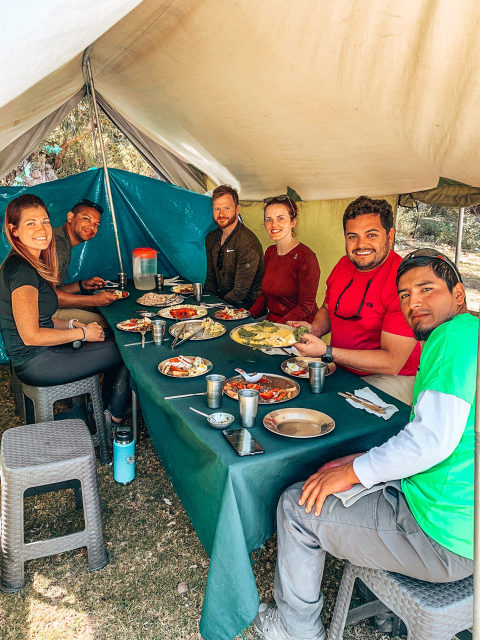 Our campsite was set up each day by the porters. They put a lot of work into this. Imagine after your 8 hours of hiking, setting up a tent and preparing your sleeping bag, etc. Thank you to our porters for being so amazing! After each campsite, they break down the site, and get to the next site for our meal or camp before we do. We stop for lunch on the mountainside as well, and they set up a table and our bathroom area each time we stop for a meal. Now that is service!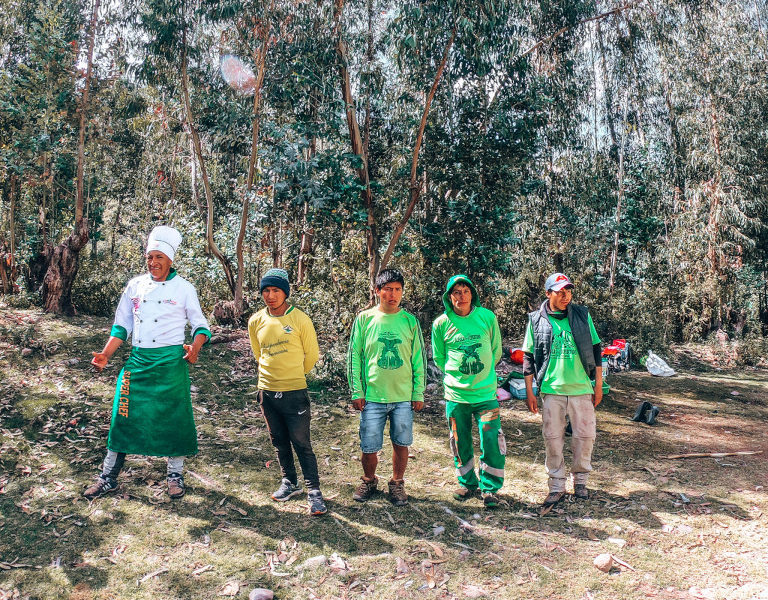 It's clear the guides, chef and porters put a lot of time, energy and thought into preparing each trek. What we loved most is that they contribute to the local villages each stop we make. By renting a campsite, visiting the school and local families homes, we are helping these remote villages in some way. Thank you so much to our small family at Alpaca Expeditions that we got to know during our 4 days. This was one of the most memorable experiences of my life and I know we couldn't have done it without you guys. 
To continue learning more about our Trek to Machu Picchu, look at Part II.
Till next time guys!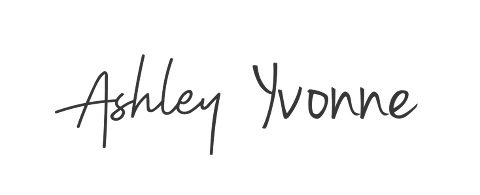 PIN ME!