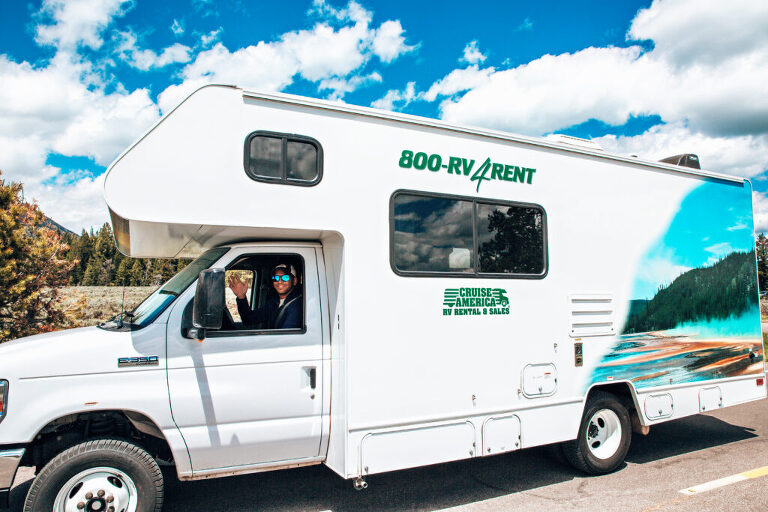 Our West Coast RV rental from Cruise America RV started a new dream for us Florida travelers. We know without a doubt, we want to continue RV rentals in the US or purchase an RV. If it's your first time renting RV for road trip, we have some suggestions as to what to bring when you're new to rving. See below for our RV advice, whether it's your first RV rental camping experience or simply looking for others trailer camping checklist.
If you're renting from any RV company like Cruise America RV, based in North America, kits are available for rental. These kits include kitchen items like dishes, silverware and cooking utensils or the linen kit for items such as towels, sheets, and blanket for the bed. If you prefer the convenience life has to offer, highly suggest you rent these two kits. However, there will be a few other items you won't want to miss at the grocery store. If you're like us and traveled cross country, we packed a few items in our suitcases but otherwise purchased them at a local store before taking off on our RV road-trip.
What are our first time RV Essentials list?
Dish soap, hand soap– Easy to forget in store but first thing you think of when you're cleaning out the Black/Grey water
Scrub pad– If you have propane, easy for food to get stuck to pans. Comes in handy so you aren't scrubbing too long.
Cleaning Spray– If you're visiting National Parks on your RV trip like we were, we were sandy when getting back so this came in handy.
Broom– Just like above, we tracked in so much dirt!
Toilet Paper– This one is a bit more obvious lol
Paper Towels/Napkins– If you prefer a hand towel, feel free to bring that instead.
Ziploc Bags– As we traveled from Florida, we couldn't transport our glass containers for food storage. Instead we brought some reusable Ziploc bags to store leftovers. We brought small baggies with seasoning as purchasing a new bottle seemed like a bit much. If you cant bring Tupperware, highly recommend but keep them small.
Trash bags– We used the plastic bags that our groceries came in but put this here in case your family is larger
Seasonings/Hot Sauce– We didn't want to purchase full containers so we brought small baggies of seasoning
Converter– If you're working on the road, a converter is great to charge large electronics while driving
AUX cord– Our RV was not Bluetooth so this was huge so that we could listen to Audiobooks
Ice– Our freezer was plenty big so we put a bag of ice in there to have cold water
Cooler– This to me is HUGE. We brought a Yeti cooler, filled it with ice, bottled water, snacks to cut down opening the fridge. It was also handy to be directly next to us while driving.
Matches/ Lighter– If your stovetop runs on propane, you'll likely have a starter, however we bought a lighter to ensure we could light the stove top in case the starter failed. This came in handy.
Clothes Hangers– A few hangers were provided but we could fit so much more hanging clothes. We spent $3 and purchased more hangers to maximize on space.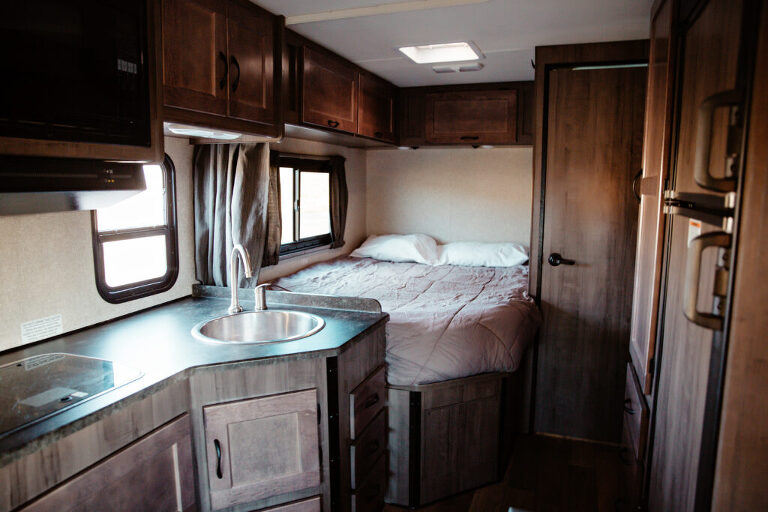 Some of the items are obvious and others not so much. When bringing or purchasing items, you'll want to consider what you can store while driving. It's impossible to leave things on the counter so don't overdo it. This is part of the reason we waited to see the RV before shopping.
While you do receive the RV clean, you are required to return it clean as well. You'll need some disinfectant spray and some towels. A broom is provided in one of the kits if you purchase, but you'll want to ensure you receive one as the floor can get dirty especially if you're venturing into National Parks. You'll want to include dish soap, hand soap and a scrub pad for your pans and dishes.
If you purchase the dish kit, you may or may not need paper plates, however we didn't want to worry about cleaning dishes every meal. If you want to throw in plastic utensils you could.  
If you do not purchase the kits, follow the list below as well:
Bed Sheets
Blanket
Pillows
Bathing Towel
Wash Cloth
Hang Towel
Dish Towel
Large Pot
Strainer
Pan
Cutting Knife
Utensils
Cutting Board
Spatula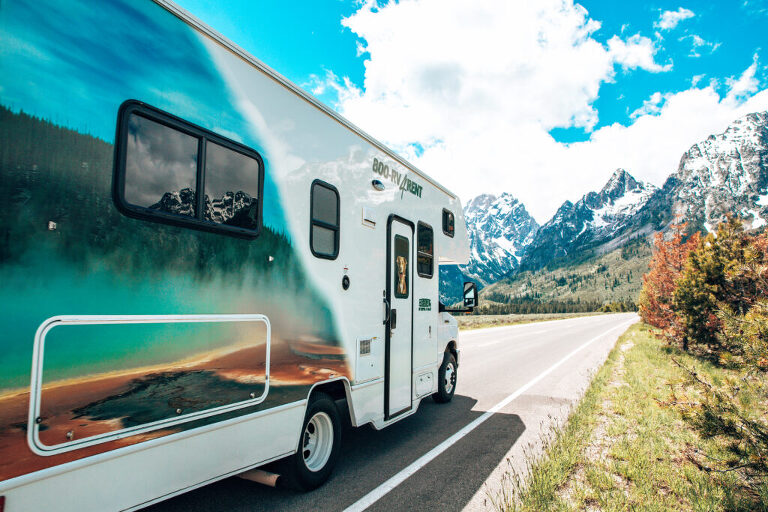 These RV trailer tips are the bare minimum, as you know we are first time rv campers. We had a lot of fun with this West Coast RV National Park trip and learned about what we would and wouldn't do in the future. If you find yourself enjoying a US road-trip and are considering traveling in style rving, these are great lists to get you started. If you find anything more useful, leave them below! We plan to do more in the future and look forward to updating you all on our RV adventures.
Till next time guys!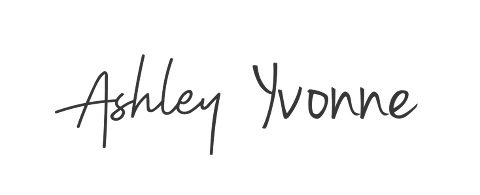 PIN ME!