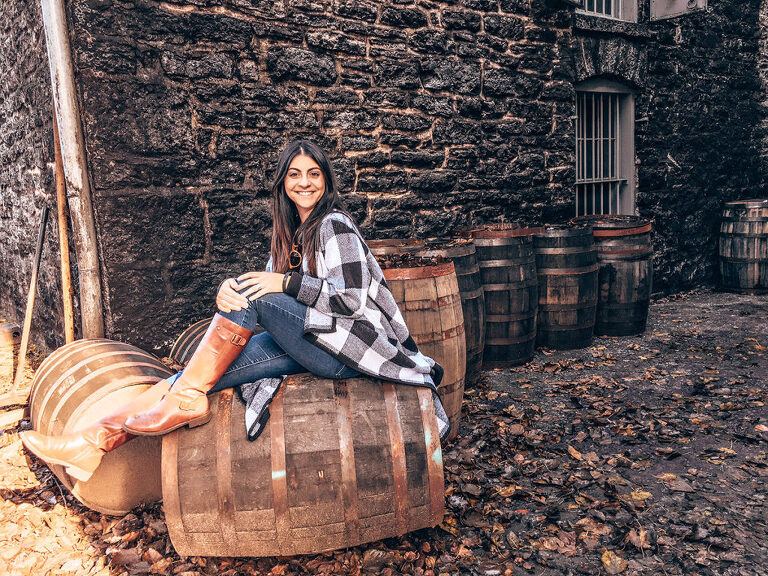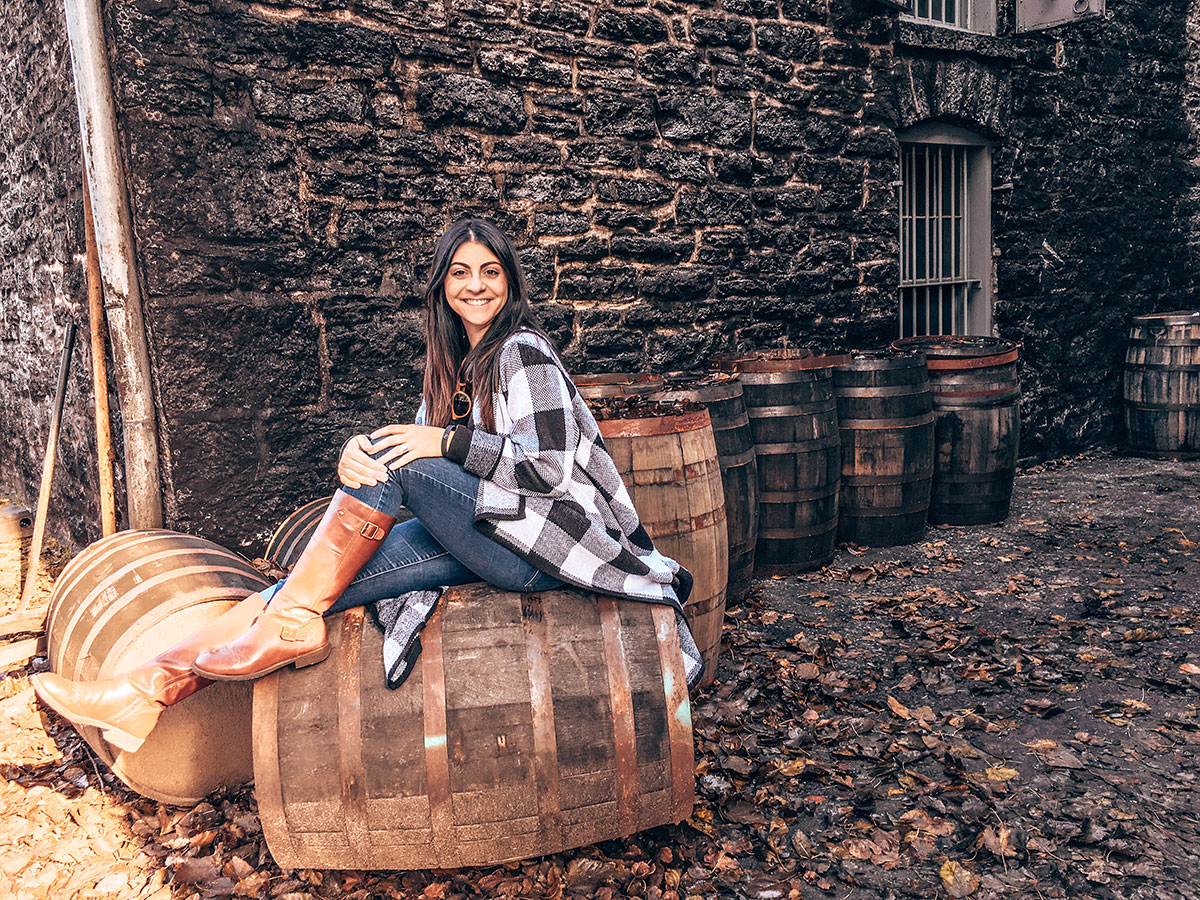 This Fall my husband & I took a road trip to Kentucky to visit the Kentucky Bourbon Trail, where we met up with friends and family. We had a great time, and really enjoyed the fall leaves, the rolling hills, walks by the lake, little snow flurries, and of course…..The Bourbon! (Read on for a really DELICIOUS bourbon cocktail recipe).

The Kentucky Bourbon Trail is a road trip-style experience for bourbon lovers, established in 1999, although the distilleries themselves have been there MUCH longer. There are 27 distilleries along the trail, and you can visit a few or visit them all! It's really all up to you, and your love of bourbon.
We visited 5 distilleries on the Kentucky Bourbon Trail, and I now know 100% more about this American Whiskey than I did before I went on the trail. Why did I say whiskey? Well, I learned that in fact, all Bourbons are Whiskey, but not all Whiskey are Bourbons. (tricky, tricky).
In order for Whiskey to be considered Bourbon, it must meet the following criteria:
It must be made with at least 51% corn
It must be aged in new, charred oak containers
It must be stored at no more than 125 proof
It must be bottled at no less than 80 proof
To be honest, before the trip I wasn't a huge fan of bourbon, (or so I thought), but after tasting several new bourbons and even some signature cocktails served at the distilleries, I have a new found appreciation for this barrel-aged spirit.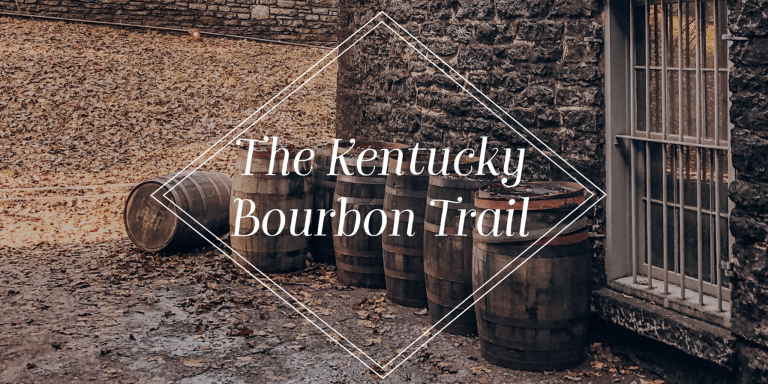 Here are some other fun facts that I learned on the trail:
95% of the world's bourbon is produced in Kentucky.
Bourbon is an indigenous product of the US. So, no other country can make a product and call it Bourbon.
That warm feeling you get in your chest after a sip of bourbon is what the locals call "The Kentucky Hug".
If you are a bourbon aficionado then you will especially love visiting the distilleries, where you can find exclusive bourbons that aren't available elsewhere. These make great gifts too! We brought home quite a few bottles to share with friends.
---
READ MORE
Our first grape stomp in Tampa Bay, Florida
---
Thinking of planning a visit? You can start by checking out the Bourbon Trail List of Distilleries & Experiences. Each distillery is different, and some are as far as 70 miles apart. So take a few minutes to research and plan your day so you can get the most out of your trip. You can also pick up a Bourbon Trail Passport and get stamped at each location, for some added fun.
Plan on being both inside & out when you're deciding on what to wear for the day. Some distillery tours are mainly indoors, others are mostly outdoors or half & half. Some are walking tours and others have transportation, like vans or small busses to take you around the property.

On our trip we visted:
A few places we really wanted to visit and heard great things about, but just didn't have the time to get to were:
My top 3 were Willett, Bulleit & Woodford Reserve. These were my favorites, both because of the the tour experience & the bourbon itself.
Since we have been back home we have purchased more Woodford Reserve, and I will tell you why…SPIRES! A delicious cocktail they are serving up at the Woodford Reserve Distillery, and now so am I! We made them on our camping trip last month, and everyone loved them.

Here's the original recipe from Woodford:
1.5 oz Woodford Reserve Bourbon
2 oz Lemonade
1 oz Cranberry Juice
Serve over Ice & Garnish with a lemon twist
Here's my (slightly) modified version:
1.5 oz Woodford Reserve
3 oz. Lemonade (Simply Lemonade, preferably)
Splash of Cranberry Juice (not cranberry cocktail)
Shake & Serve over Ice with a lemon twist
Give them both a try and let me know what you think!
Honestly, there is so much more that we learned on the Kentucky Bourbon Trail, but I don't want to ruin it for you! Plan a trip to Kentucky and experience it for yourself! (You'll feel so smart the next time you walk into Total Wine, trust me, hahah). Or feel free to drop a question below and I'd be happy to answer it for you.
Check out other North America destinations.
Happy Travels Everyone!
Dani
PIN ME!