Driving down the streets of Savannah will have you ditch a car and take a walk instead. From the large weeping oak trees to the beautiful green squares and Southern cooking, you'll be happy you're here. Take a look at what do in Savannah for the weekend. You'll need at least 3 to 4 days to explore all that Savannah, Georgia has to offer.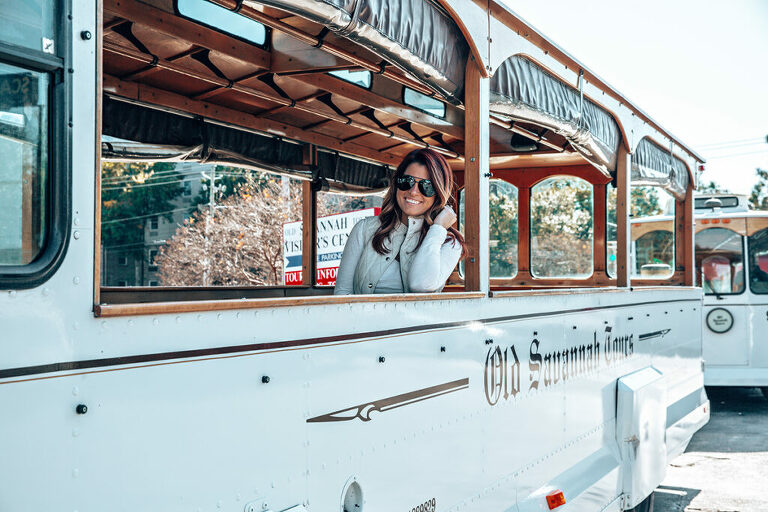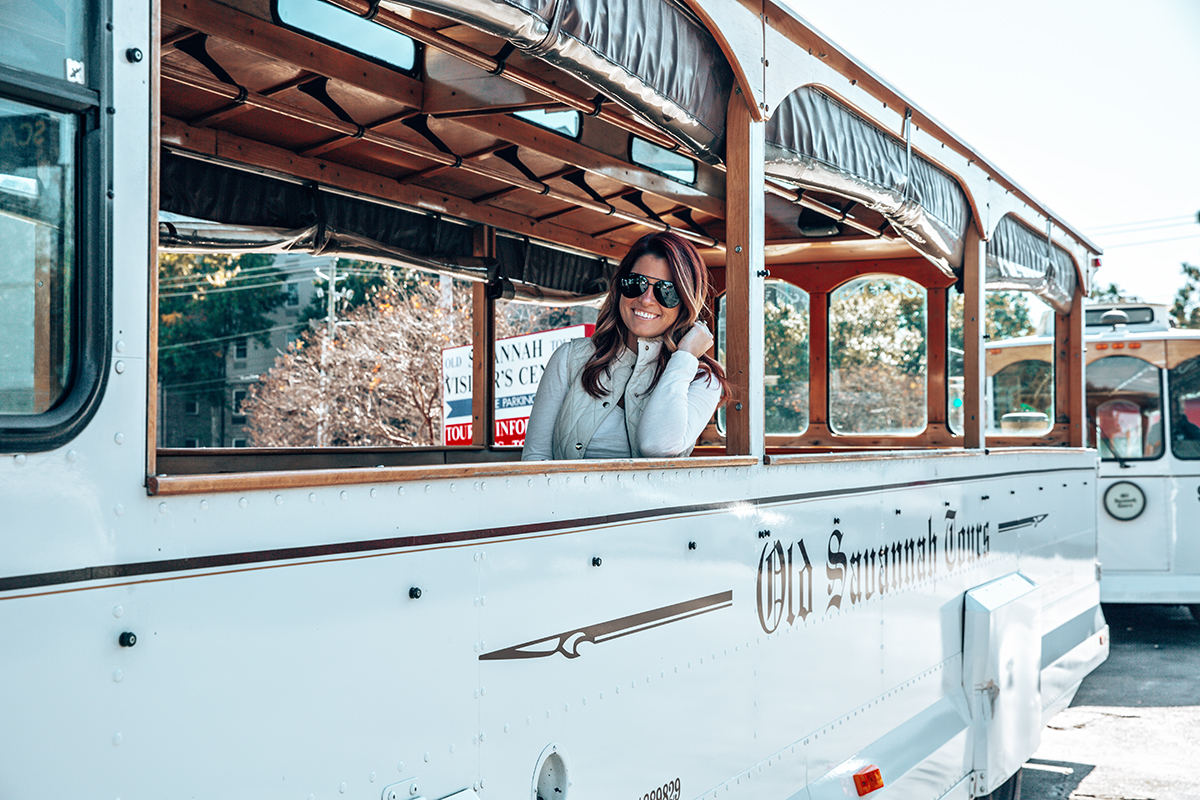 1. Old Savannah Tours
This tour was one of my favorite things to do in Savannah. We learned all about the history of Savannah. Old Savannah Tours is a hop on, hop off bus that featured different costume "characters" of old. The characters ranged from Alice McKane, the first African American doctor in Savannah; Mary Telfair, benefactor of the oldest public art museum in the South; Jim Williams, inspired the movie 'Midnight in the Garden of Good and Evil'; and Forrest Gump, yes from the movie of 'Forrest Gump'.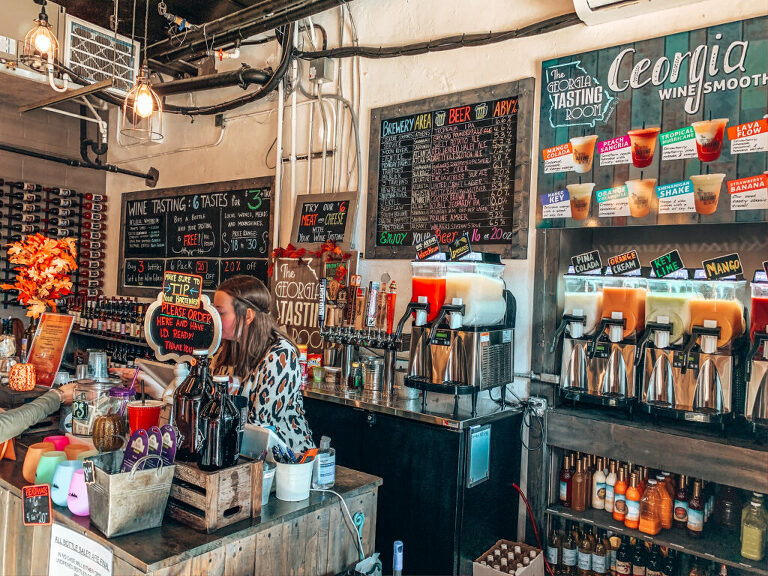 2. City Market
The City Market is a great place to grab some food, do some taste testing or drink testing as well as shopping. You can even hear a band play in the courtyard. One of the highlights here is Pie Society and Byrd Cookie Company. You'll be able to taste the cookies at Byrd Cookie Company, try the Georgia Peach Cookies, yum!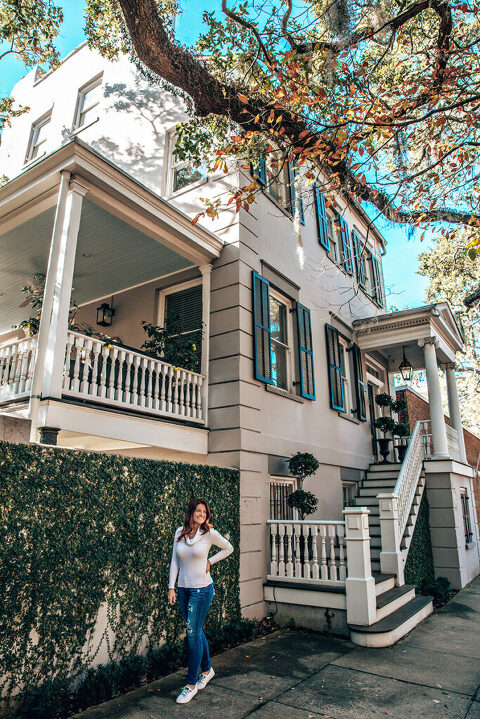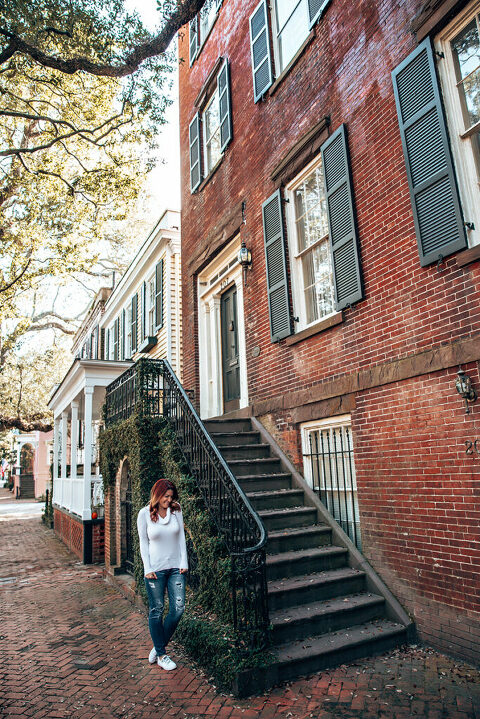 3. Jones Street
Jones Street is easily one of the prettiest streets in Savannah. The saying 'Keeping up with the Joneses' is said to be where this iconic phrase was coined, however don't always believe what you're told, who really knows. Some of the more notable houses on the street are 10 Jones Street, the home of Noah B Knapp as well as 5 Jones Street, the home of Eliza Thompson. Most of the homes of Jones Street in Savannah date back to the 1800's so its definitely not something to miss.
4. Visit the 22 Squares
Savannah originally had 24 beautiful green squares, throughout the years two of those squares were replaced by buildings. They're beautiful parks to read a book, play ball or take a stroll. They're quite easy to stumble upon as you walk or drive the streets of Savannah.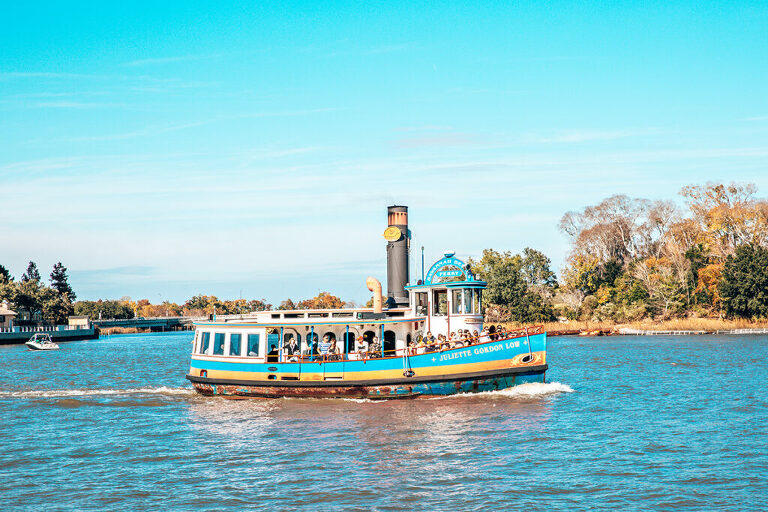 5. Savannah Belles Ferry
If you're interested in a short ferry ride down the Savannah River, take a free ride on the Savannah Belles Ferry to Hu. The Savannah River separates South Carolina and Georgia.
---
READ MORE
---
6. The Owens-Thomas House & Slave Quarters
This regency style home, built in 1819 is one of the only Telfair museums that offers an experience to understand the past relationship between those of wealth and those they enslaved. This is known to be one of the only houses in Savannah that are honest about the complicated past in the early 19th century.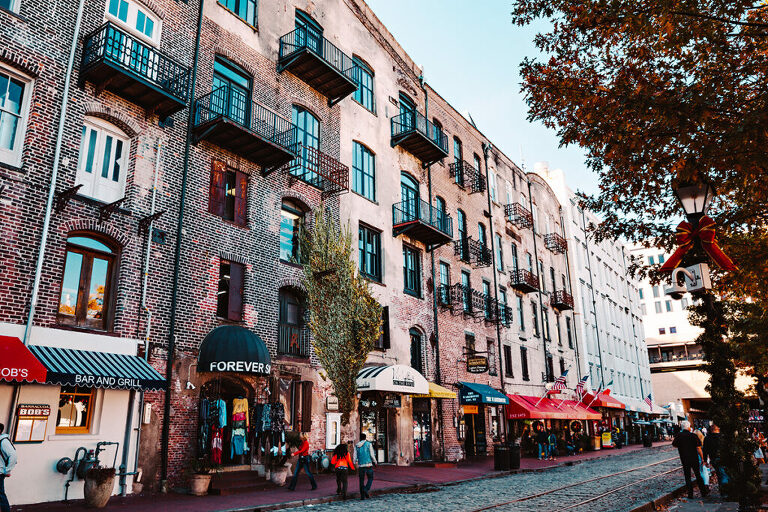 7. River Street
River Street is another street to stroll in Savannah along the Savannah River. You can find many restaurants, bars and tourist shops along the River. On the weekends you can find market vendors featuring the local young artists in Savannah.
8. Wormsloe Historic Site
One of the most beautiful sites near Savannah is the Wormsloe Historic Site, which is a restored plantation. You've likely seen the mile long drive up to the plantation littered with large live oak trees. Did you know the live oak tree is the state tree? No wonder, these are popular throughout Savannah. There are over 55,000 in Savannah alone.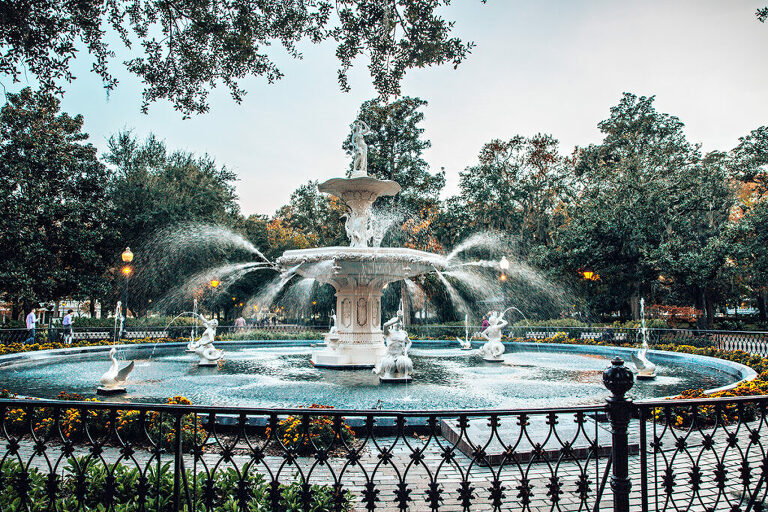 9. Forsyth Park
Forsyth Park dates back to 1850 and is beautifully preserved. You will see many live oak trees, a large fountain, and monuments. Throughout the week and weekend you can find families strolling the park with dogs and groups of friends playing soccer.
10. Tybee Island
While Tybee Island is not technically in Savannah, it is a short 20 minute drive. If you're ready for some relaxation, beach time and sun, I highly recommend taking a drive out to Tybee Island for an afternoon.
11. The SCAD Museum
SCAD is a museum of all local Savannah college students art designs. Support the local artists of Savannah by visiting SCAD. By the way, SCAD stands for Savannah College of Art & Design. You'll see it everywhere along the streets.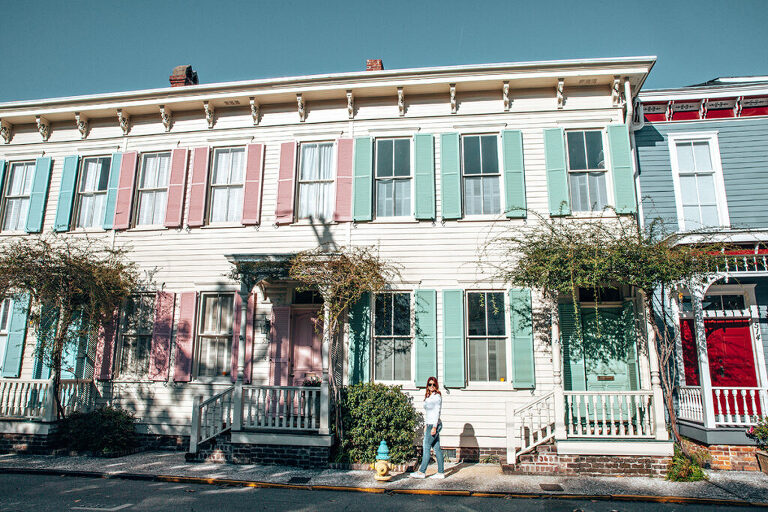 12. Rainbow Row
Savannah's own Rainbow Row located on the corner of Bryan Street and Price Street within the Colonial district is a cute row of homes. It's not as long as Charleston's famous Georgian homes but still a spot worth roaming.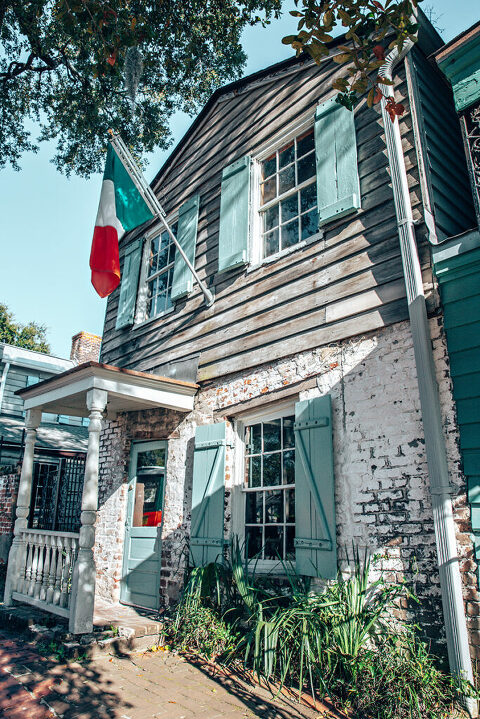 13. Pirate's House
Pirate's House is a restaurant, however it is rich in history. Savannah was known as a busy seaport, which flooded with so many needed sailors, the ship builders were hard pressed to find experienced sailors. The Pirates House became a place for pirates and sailors alike to join over a beer and food. Pirates would "shanghai" sailors after getting them to overindulge in their beer. The pirates would sneak them unconsciously through the tunnels under the house out to a waiting ship on the Savannah River. Once these sailors woke up, they'd be in the middle of the Atlantic with no way out and no other choice but to man the ship.
Another Savannah favorite of mine is eating. Don't get me wrong, I love walking around and seeing this beautiful Southern city but you cannot miss all of the delicious restaurants in Savannah. There are so many, I had to write a separate guide on what to eat in Savannah, coming soon.
In the meantime, check out other North America destinations.
Till next time guys!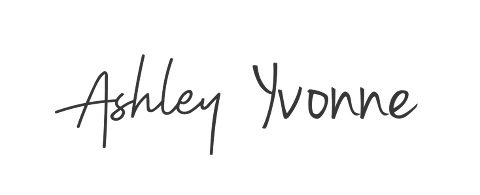 PIN ME!